Three Hackers Arrested In Spain For Sony Cyber Attacks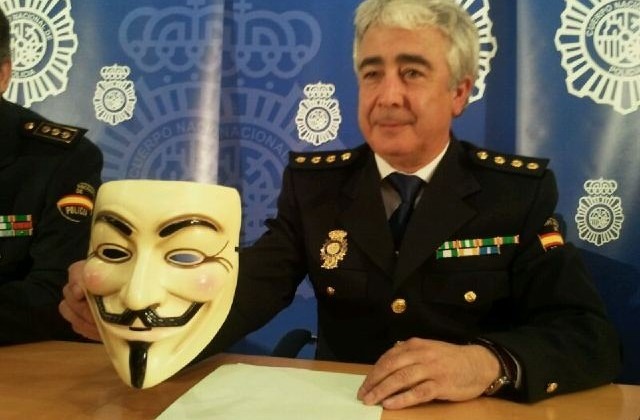 There have been a slew of cyber attacks recently following the headlining Sony PlayStation Network breach that brought the network down for almost five weeks. The hacker group Anonymous was believed to be responsible, and now three alleged members in Spain have been arrested in relation to the attacks.
As part of a global police crackdown on the hacker group, Spanish police have arrested three individuals that are believed to be senior members within Anonymous in Spain. A computer server that was found in one of the homes is said to be responsible for launching attacks against the Sony PlayStation Store, two large Spanish banks, an Italian energy company, and governments of Eqypt, Libya, and Iran.
Anonymous is known for using denial of service attacks that bombard websites with server requests that then paralyze the site. The three were arrested on various charges including suspicion of causing economic damage and breach of privacy laws. However, they have since been released from police custody.
The Spanish police began their investigation back in October when complaints came in from the culture of ministry when its website became a target for attack as backlash against a law that prevents illegal downloading of copyrighted music and other content.
Other recent attacks include the Sony Pictures breach last week by another hacker group LulzSec, which compromised the personal data of at least 37,500 users after their email and password combinations, home addresses, and even birth dates were published online by the hackers. And just yesterday, Citi admitted to being hacked with over 200,000 card holder accounts being compromised.
[via WSJ]