This Xbox One X More Power bundle is VIP only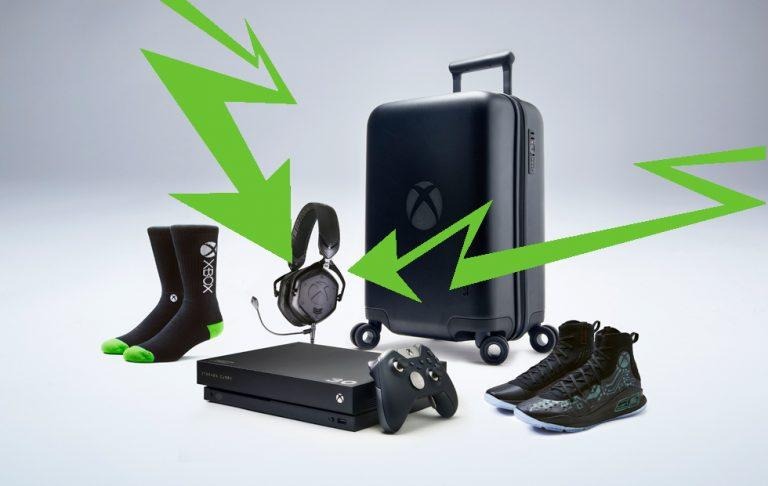 The most elite bundle for the Xbox One X is so incredibly elite, it's not available to the public. It's a collection of items that constitute the best of the best – or certainly seem to look that way. Inside this package is the Xbox One X, 2x Xbox One Wireless Elite Controllers, custom Xbox socks, a unique edition of some V-Moda headphones, an Xbox carrying case (basically a suitcase), a few Xbox One games, and a pair of Under Armour Curry 4 Xbox-edition shoes.
This entirely bonkers-level collection of items can be had individually, but not necessarily in these special edition colors and etcetera. For example the Under Armour Curry 4 shoes are here in "More Power" custom colors. The regular edition of the Curry 4 is available elsewhere.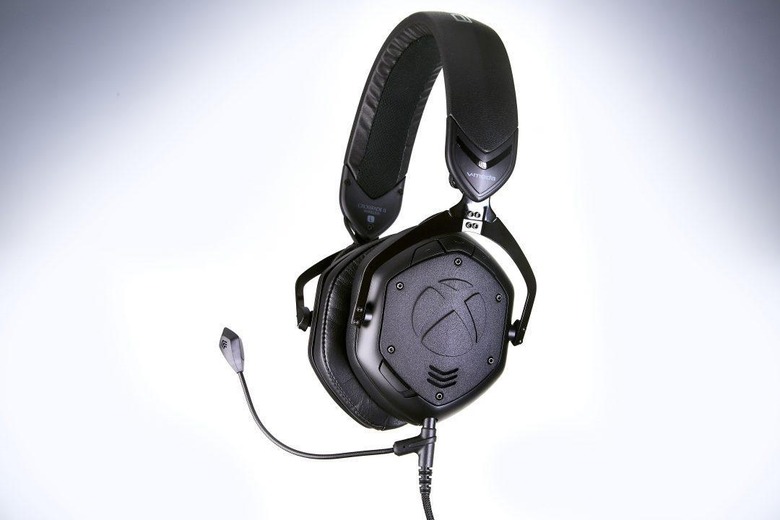 The V-MODA headphones come in black here with the Xbox One logo engraved in their side panels. This same set of headphones (Crossfade 2 Wireless) can be had separately in three different colors: Matte Black and Matte White (both $330 each), and Rose Gold with Qualcomm aptX audio codec (for $350) from V-MODA and authorized resellers around the world.
While the headphones are wireless, they have the "V-MODA BoomPro Microphone for Gaming & Communication" connected in the image you see here. That comes with this VIP package as well.
Full list of Xbox One X More Power VIP Kit includes:
• Xbox One X Console
• Under Armour Curry 4 "More Power" custom colorway
• V-MODA Crossfade 2 Wireless Headphones
• V-MODA BoomPro Microphone for Gaming & Communication
• 2 Xbox One Elite controllers
• Select Xbox One Games
• 12 months of both Xbox Live Gold and Xbox Game Pass
• Stance Athletic Crew Socks
• Incase NoviConnected 4 Wheel Hubless Travel Roller
This kit will not be for sale to the public – unless someone gets crafty and finds a way to sell it on eBay without getting caught in the act. According to Microsoft: "While the kit is intended for select press and influencers, fans should keep their eyes on all partner social channels for a chance to get their hands on one. #XboxMorePower" Good luck to you, all you folks out there in social media-land.