This stunning Buick Enspire concept is a 550hp electric SUV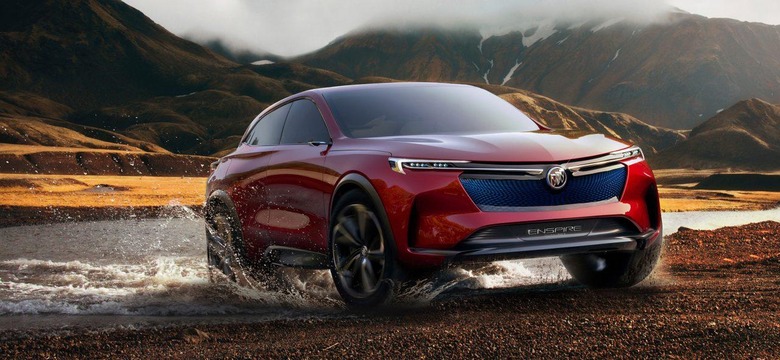 While you were sleeping on Buick, the automaker has been quietly working on some of the most beautiful concept cars around, and its new all-electric SUV is no different. Dubbed the Buick Enspire, this latest concept will make its official debut at Auto China 2018 in Beijing later this month. However, we're hoping it soon makes the jump from theory to production.
On the outside, it's a seriously good looking car. Buick credits the aerodynamics for much of the sinuous shape, but it's clear that the Enspire shares plenty of common DNA with earlier concept cars like 2015's Avenir and 2016's Avista. While they were a sedan and a coupe, respectively, the same design language translates well to an SUV.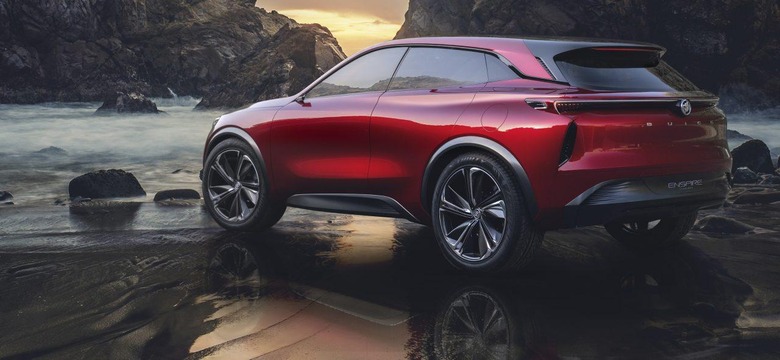 Under the hood, Buick envisages an eMotion electric drive system that can muster 410 kW. That's an impressive 550 horsepower. It's enough, the automaker suggests, to go from 0-60 mph in 4 seconds.
Meanwhile, the battery is sufficient for up to 370 miles on a single charge, Buick promises. It can be recharged in one of two ways, too. While there's traditional wired charging, the Enspire also has wireless charging support. With the right charger, it's capable of an 80-percent recharge in under forty minutes.
Inside, Buick is describing the airy cabin as having a "surround skyline" theme, focusing on keeping the whole cockpit airy and light. The center console and armrests use natural wood grain combined with microfiber suede. OLED screens replace traditional instrumentation, and there's an augmented reality windshield onto which the Enspire can project navigation directions, points of interest, flag hazards, and more. All of that would be pulled over a 5G connection baked into the SUV, Buick suggests.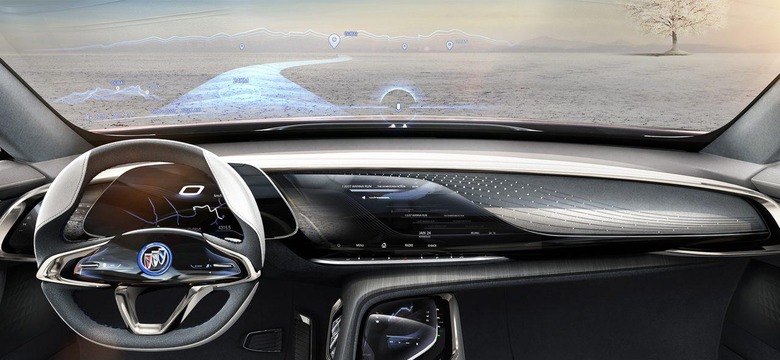 Right now, of course, the Enspire is just a concept, and Buick is tight-lipped on any production plans. Still, it's not hard to see how such a car would fit into the automaker's line-up. Buick has been a rising star over the past few years – it delivered more than 1.4m vehicles globally in 2017, in fact – with China a particularly eager market.
Indeed, Buick launched seven new models in China last year, along with four in North America. It fleshed out its high-end Avenir sub-brand, too, to now include three models. In the US specifically, Buick's SUVs saw sales rise by up to 93-percent.
Missing from the line-up, however, is an all-electric car that ticks those same boxes. With GM stablemate Chevrolet apparently planning a Bolt EV-based crossover, a more luxurious – but still affordable – electric SUV with the Buick nameplate would seem like a good application of the group's existing technology.