This Simpsons box plays random episodes on shuffle via HDMI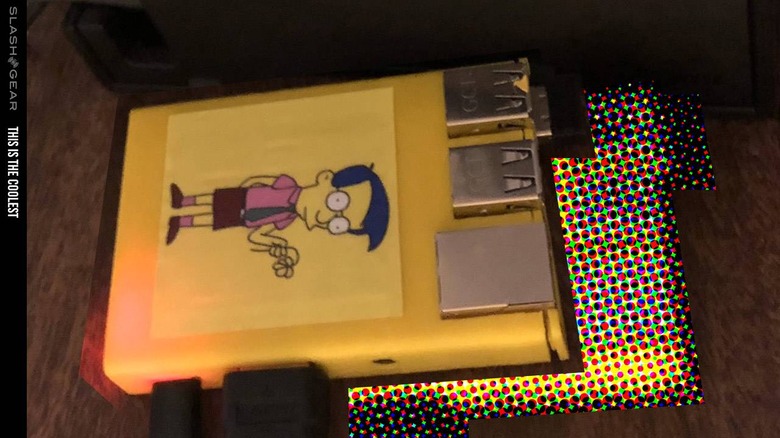 There's a DIY Simpsons gift out there this holiday season called "The Dud". It's the sort of creation that gives its components meaning. It's the sort of thing a big product company might never think of because it's too simple, or not part of a never-ending profit model. This is the most interesting piece of Simpsons fandom in the world today.
The creation was made on a Raspberry Pi, and it's got a yellow case. it has a "The Dud" sticker on it, and a single USB plug for Bluetooth control. You plug in one USB for power, and an HDMI cord for video out to the screen of your choice – probably your giant TV.
📯📯📯 MY HUSBAND BUILT ME A SIMPSONS COMPUTER 📯📯📯

It's called The Dud (aka Principal Skinner Box) and you can choose an episode or have it play a RANDOM EPISODE (classic seasons only) and then KEEP shuffling. It's ... perfect. It's perfect pic.twitter.com/YA8ykDI2JX

— Sara McHenry (parody) (@yellowcardigan) December 25, 2019
Per the Twitter user @yellowcartigan, of @ThingMake (aka Make That Thing, part of TopatoCo), this was a gift, the most perfect gift of all. This gift can allow you to choose an episode from the Simpsons "classic seasons", or play a random episode. It came in a "Mystery Date" box!
This is one of several ways one might stream The Simpsons at this point in history. YouTube has the episodes for sale through Google Play, some are on Hulu, some are on fuboTV, FOX NOW, and Disney+. The solution you see above most likely sidesteps the legal means with which episodes are streamed, but the creator most likely owns the full series too, given their dedication to fandom.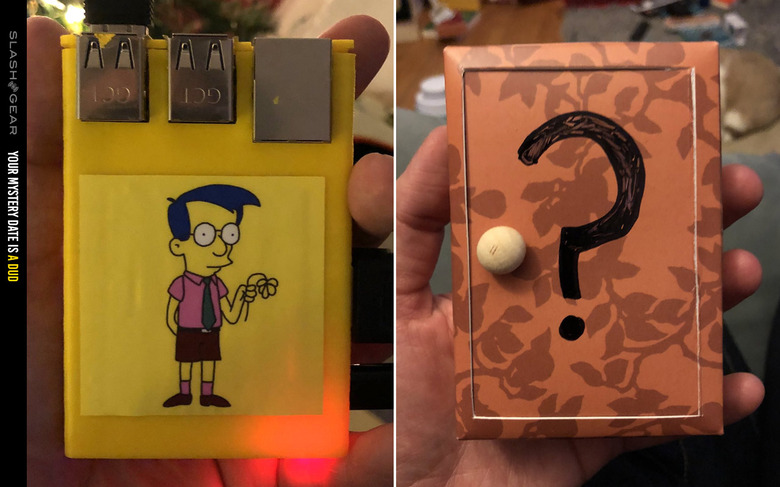 This project will most likely appear available to the public by the creator sooner or later – or through a 3rd-party source, because that's how developers do. When a need rises, so too does an open source solution. Like that one time Samsung Linux on DeX died, and open source alternatives filled the gap!