This Sense8 series finale trailer is making us angry at Netflix all over again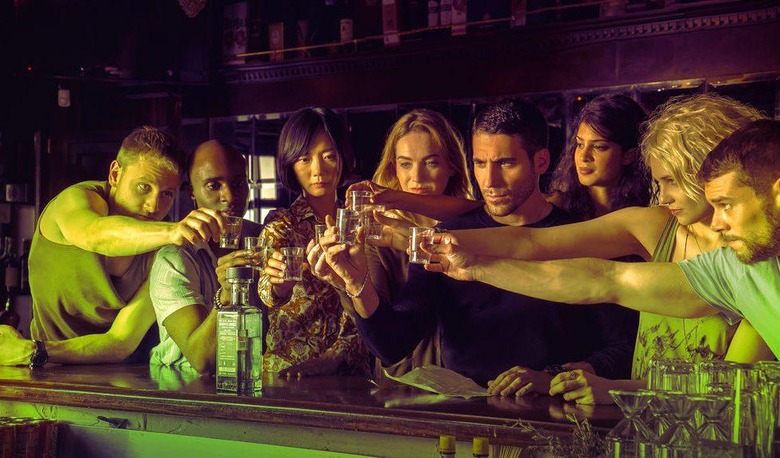 Today is an exciting day if you happen to be a fan of Netflix's Sense8. Netflix has delivered the trailer for the Sense8's season finale, giving fans a taste of what to expect when the two-hour movie launches on the streaming service next month. We're just a few weeks out from that premiere at this point, so it's definitely time to get hyped up.
That's especially true when you consider that this finale almost never happened. Last year, Netflix caused quite a stir when it decided to cancel Sense8 – a series created by Lana Wachowski, Lilly Wachowski, and J. Michael Straczynski – after just two seasons. At the time, Netflix said that it canceled the show because it wasn't pulling in the viewer numbers the company wanted.
The outcry that followed was enough to get Netflix to have a change or heart, or at least meet fans halfway. Fans petitions started circulating quickly after the cancellation announcement was made, and less than a month afterward, we learned from the Wachowskis that Netflix had approved a two-hour special to wrap the series up. That brings us to today, with the premiere of this trailer and the movie now on the horizon.
Whether or not this is truly it for Sense8 has yet to be seen. Whatever future the show, which has been celebrated for its focus on diversity, might have at Netflix probably depends on how many people watch this special. If nothing else happens, though, at least fans are getting some form of closure with this finale (and a resolution to season 2's cliffhanger ending).
Make no mistake, growing the audience is the best way to get Netflix to reconsider its stance on Sense8. The Wachowskis have said in the past that even though the company loves Sense8, the audience it was able to pull in during its two-season run wasn't large enough to justify the costs of production. We'll see if any of that changes for the better when Sense8's finale premieres on June 8.