This restomod 1997 Acura SLX is super-stealth "Super Handling" genius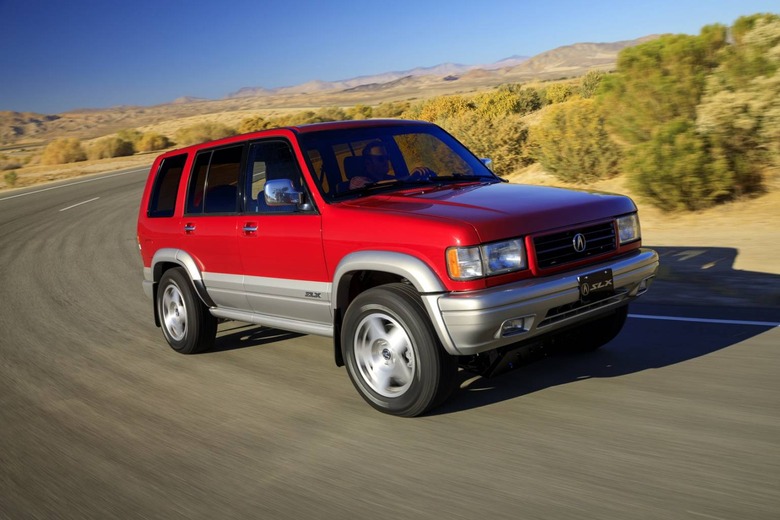 Your eyes do not deceive you: this is indeed a 1997 Acura SLX, the automaker's first SUV, but the classic lines hide a thoroughly more entertaining restomod. Forebear to the MDX and RDX, the automaker's current SUVs, the SLX was hardly commonplace to begin with, but thanks to an engine more powerful than what you'd find in a Civic Type R, along with some other improvements, this reimagined modern classic is even more unusual.
The original SLX was actually built for Acura by Isuzu, and was launched in late 1995 as the SUV market began to gather momentum. Fewer than 7,000 were sold in the US over the course of four model years, bridging the gap while Acura's in-house development of the 2001 MDX took place.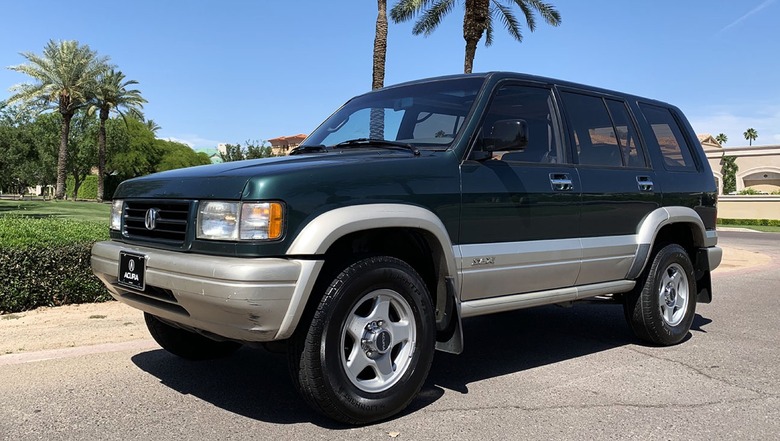 Come fall 2000, the wraps came off the MDX and the SLX was retired. This particular restomod started out as a Fir Green Metallic example, to which Acura's engineers along with Pikes Peak racing drivers James Robinson, Paul Hubers, and Jordan Guitar set to work creating a "Super Handling SLX" with a thoroughly modern drivetrain.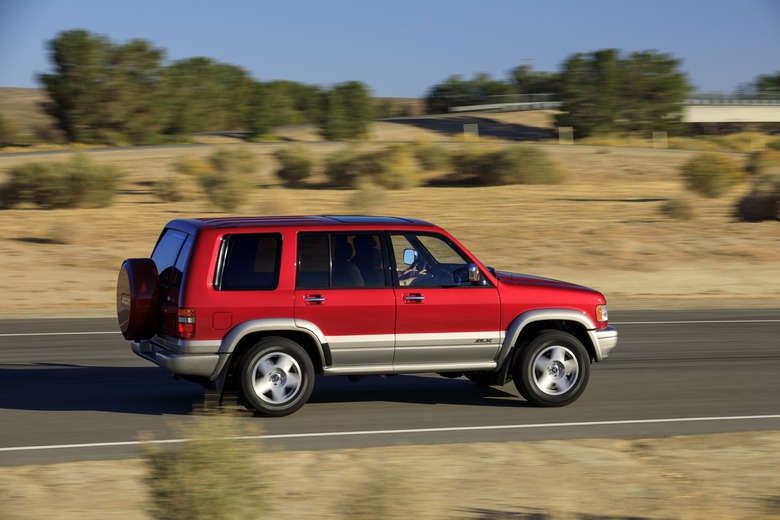 Out went the original 3.2-liter V6, and its 190 horsepower and 188 lb-ft of torque. In its place is the 2.0-liter turbocharged DOHC VTEC engine donated from the RDX, along with a 10-speed automatic. That's been custom-tuned for 350 horsepower and 340 lb-ft of torque. The old 4-wheel-drive system was dumped in favor of the Super Handling All-Wheel Drive from the RDX, too.
It demanded a fair amount of work to bring the old and new components together. The original boxed ladder-frame was restored, and then fitted with new front and rear subframes; the old solid rear axle was swapped out for the RDX's multi-link independent rear suspension. The brakes came in for an upgrade too, with larger discs behind the bigger, 17-inch wheels.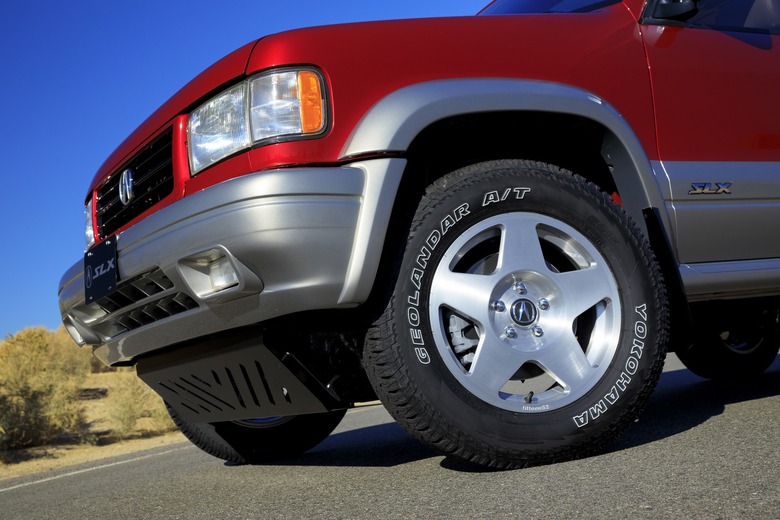 The green paint job was ditched in favor of Performance Red Pearl paint – a more eye-catching finish from Acura's 2020 range – though paired with champaign-silver accents on the bumpers, fenders, and lower cladding. Acura added a custom body-color hard shell for the spare tire, too, and special badging.
Inside, there's new dark grey leather for the seats and a rewrapped steering wheel with added paddle shifters. Dark grey wood trim and custom floor mats go along with the original carpet and headliner; it's a fairly restrained update, rather than a more dramatic change.
Indeed you could well argue that this whole Super Handling SLX is a perfect example of a sensitive stealth mod. Acura started the project to bring the reborn SLX to the RADwood Car Show, which will take place in Orange County on December 7. That celebrates the cars of the 80s.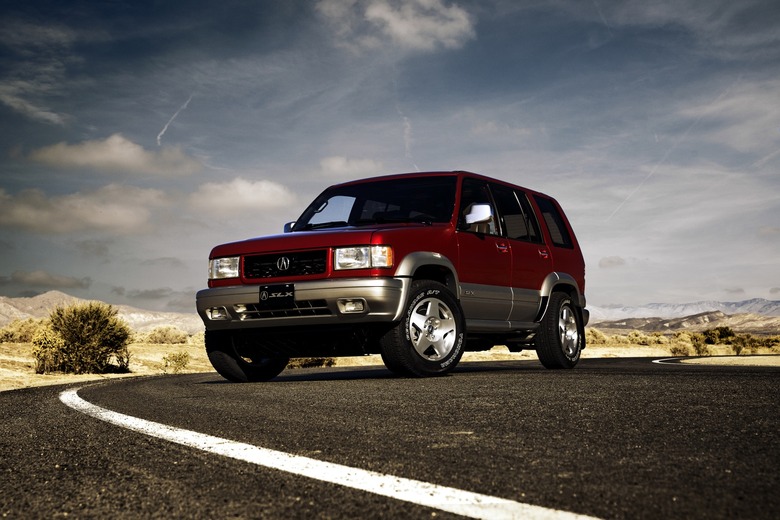 While Acura's bread and butter remains strong-selling SUVs like the MDX and RDX, the automaker has been experimenting with more unusual fare over the past twelve months or so. The high-tech facility used to produce the NSX coupe turned its hand to a super-limited-edition run of handbuilt 2020 TLX PMC Edition sedans earlier this year, for example, applying the same sort of attention a supercar would get to what's typically a mass-market vehicle. It'll be the first in a series of PMC Edition vehicles, elevating models from Acura's line-up into something altogether more special.