This PS4 Pro bundle is better than a sale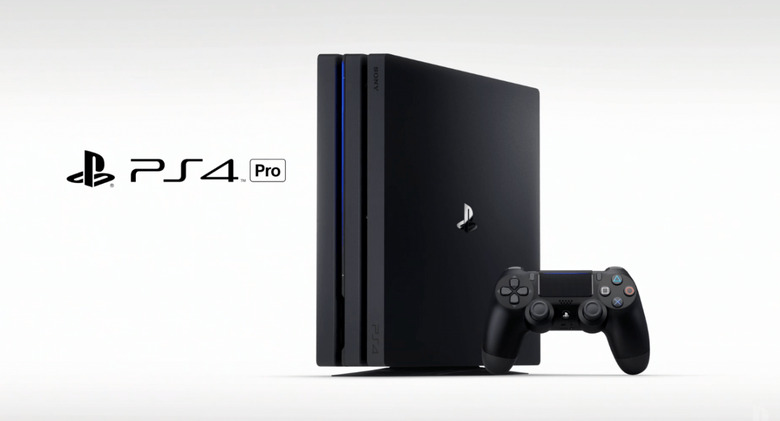 If you've been thinking about picking up a PS4 Pro, you might want to hop on this new deal from Newegg quickly. Still being relatively new, we haven't really seen many deals on the PS4 Pro just yet. Just as well, the fact that this new console is meant to be Sony's premium offering likely means that we won't see too many discounts for a while.
While this is a pretty good deal, it isn't exactly a discount. You're still paying $400 for the PS4 Pro, but here it comes bundled with two games. Those games are Call of Duty: Infinite Warfare and Dishonored 2.
Both of those games are less than six months old, which is nice. It's worth noting, however, that this is the standard version of Infinite Warfare, so you won't be getting a copy of Call of Duty: Modern Warfare Remastered to go along with it. Assuming that's not an issue for you, then this makes for an excellent purchase.
Interestingly, this deal isn't available on Newegg's website, but rather only through its eBay channel. The listing says that the sale will last until Tuesday, February 27 at 11:00 AM Eastern time, but also notes that limited quantities are available. With 95 sold at the time of this writing, it's entirely possible that Newegg sells out of stock before Tuesday rolls around.
The PS4 Pro launched late last year and represents Sony's first foray into the realm of 4K gaming. There are already many games that are compatible with the PS4 Pro, and from here on out, a lot of developers will be developing games with the console's extra horsepower in mind. If you want to take advantage of this deal, check out the source link below.
SOURCE: Newegg on eBay