This Nintendo Labo cardboard carry-case is UPS genius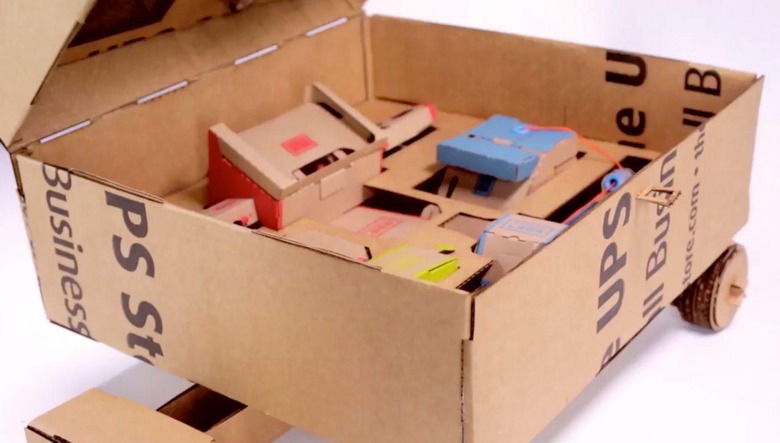 Nintendo's Labo for the Switch has demonstrated that cardboard boxes aren't just for cats, and now The UPS Store is getting in on the action with a DIY Labo carrying case build. The courier company is probably more used to using its boxes for packaging, but the branded 'board gets a second life as a roller-case for your Labo creations.
Nintendo Labo, if you've not been keeping up, is the company's unexpectedly successful cardboard accessory kit for the Switch handheld. Announced back in January, it's an accessory package that demands some craft skills to get up and running. Before you can use each of the parts, you need to fold them together.
The result is a wide range of accessories that, had they not been made from cardboard, would probably set you back considerably more than Labo actually does. Nintendo calls them Toy-Cons: there's a piano keyboard, an RC car, a fishing rod, and a motorbike, among others, each with companion apps and games that help bring them to life. Nintendo is clearly leaving the way open for more in the future, too.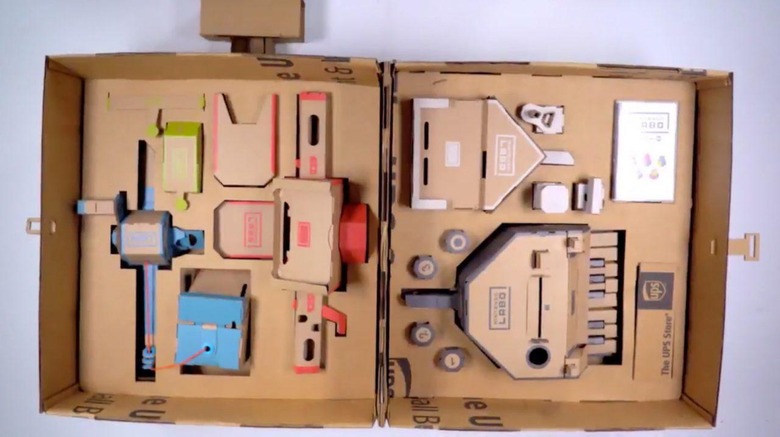 Of course, the same thing that makes Labo affordable also makes it relatively fragile, compared to plastic or metal add-ons. That's where The UPS Store comes in. The team there took the idea of papercraft (or, more accurately, cardboard-craft) and built a custom carrying-case for a Labo set.
It's made entirely out of the shipping firm's own packaging, folded together and with cut-out bays for each Labo piece to safely stow. A handle and some wheels make the whole thing portable. UPS calls it "The Labo Toy-Con-Tainer" and unsurprisingly it's already proved to be a hit on Twitter.
Now there are calls for instructions on how to make your own, which UPS seems to be hinting it will release, but so far has not actually done so. "A pack and ship store never tells its secrets," the company tweeted in response to one request. "Except maybe we will."
#NintendoLabo inspired us to be more creative with cardboard. And since we're such experts at packing things in boxes, well... pic.twitter.com/OM1BFo8UuT

— The UPS Store (@TheUPSStore) April 26, 2018