This Moto Z headphone dongle turns a hot phone into a hot mess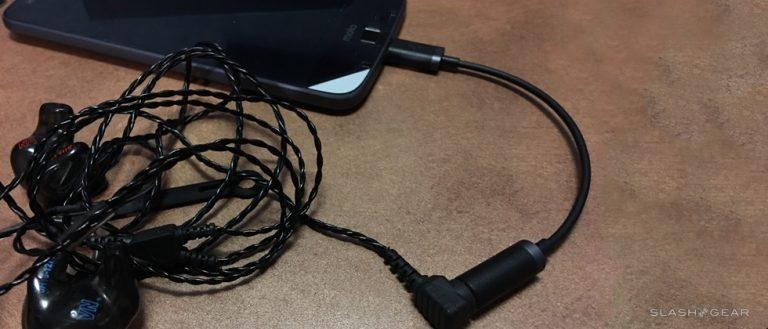 Welcome to the future, a place where we're not quite ready to let go of the headphone jack on a phone, but DO want to get rid of said jack anyway. Motorola is the first major brand in the USA to do away with the headphone jack on its hero smartphone, the Moto Z, and today we get our first glimpse of the oddity that is the Moto Z headphone dongle, an accessory that comes with the device right out the box.
If Apple does indeed ever release an iPhone 7 (or future model) without a headphone jack, we're crossing our fingers that it'll look, feel, and act a lot more reasonable than this. This is the sort of thing that we'd have expected to see from Motorola back when they were still plugging their ATRIX phones into Lapdocks.
Of course the folks at Motorola have indeed made a device that's thinner than they've delivered phones in the past. Lenovo's made sure to push this device to its limit on thinness now that they've done away with the port that would have otherwise thickened it out.
On the positive side of this piece of equipment, it doesn't feel like something that's going to break any time soon. The Moto Z and Moto Z Force will both benefit from as much ruggedness here as they have in their DROID Edition trop-test-ready selves – as you'll see below.
The headphone jack converter you see above comes with the Moto Z and Moto Z Force, both DROID Editions and non-DROID the same. That's also especially positive in a market where it wouldn't be the least bit surprising to see Motorola charge more. For that they deserve a crisp high-five.
Below you'll find more information about the Moto Z and the Moto Z Force, both DROID and non-DROID alike. These devices will be in Verizon stores very, very soon.