This long-awaited Sonos update pushed back to 2019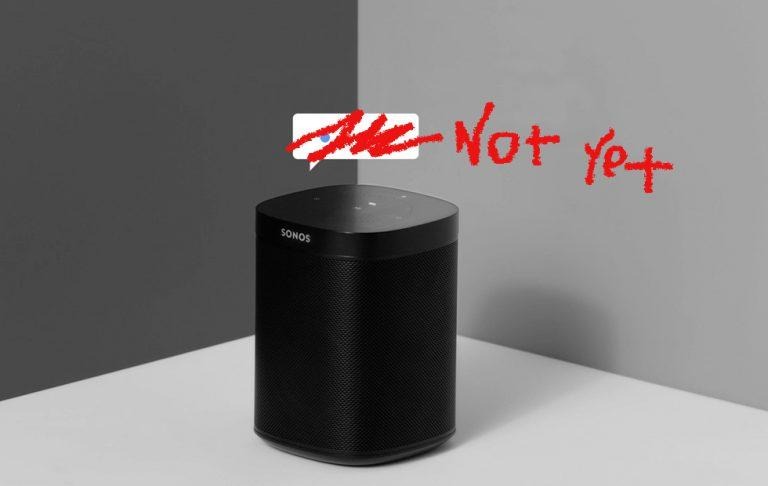 This week the folks at Sonos seem to have finally gotten onboard with delivering their Google Assistant update. This update will be released to users in a Private Beta soon. To be a part of the Private Beta, users will need to take part in Sonos' own private beta recruitment* – which will be taking place very soon.
If you remember the Sonos One smart speaker, you remember that Sonos promised they'd have some Google Assistant action coming to users of many sorts inside the year 2018. That obviously did not happen. Today Sonos has some news on that front.
"While we originally planned to have the experience ready to ship in 2018, the reality is that we need a bit more time to get the experience right and will now look to lock down a date in 2019, and we're continuing to make good progress." So said a Sonos representative in their official newsletter and blog. For now you'll have to continue to speak with Alexa, probably. Or just sign up for the Beta.
According to a Sonos representative today, "We ask that beta testers commit to at least 14 hours of listening per week, use 10 voice commands daily, and respond to surveys within 72 hours." UPDATE: There is now a live link to the Sonos Google Assistant Beta right this minute. That doesn't mean it'll be released any time soon, just that you can sign up to be a part of the program.
*The amount of time needed to test the Beta software on the hardware will, as Sonos told us today, make it so that "broad availability" wont happen until 2019. The length of time the Beta will take is more than a few weeks, that is to say. A Sonos representative told SlashGear today that they "will provide another status update in early 2019."