This Linksys WRT32XB gaming router puts Xbox One first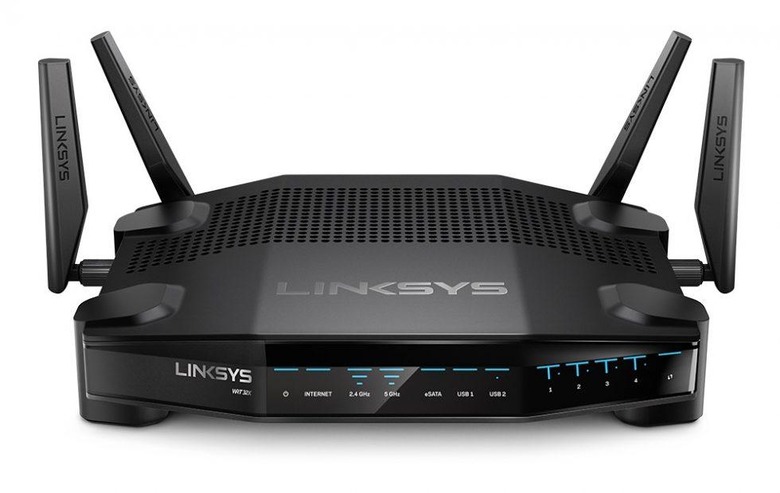 When it comes to networking, there's arguably no group of users quite so demanding – and easily frustrated by lag – as gamers. That's just the cohort
is targeting, and Xbox One players in particular, with the new Linksys WRT32XB, designed specifically with Microsoft's console in mind.
It's made in collaboration with Rivet Networks, and uses the Killer Prioritization Engine (KPE) to spot an Xbox One in use. Whether you've got an Xbox One S or Xbox One X it doesn't matter: the WRT32XB will automatically prioritize traffic for the console across your home network.
Linksys claims that's enough to reduce peak ping times by up to 65-percent on the Xbox One, in addition to significantly reducing the impact of extreme lag spikes. The browser-based interface has also been revamped, with a new design that pushes gaming traffic control to the fore.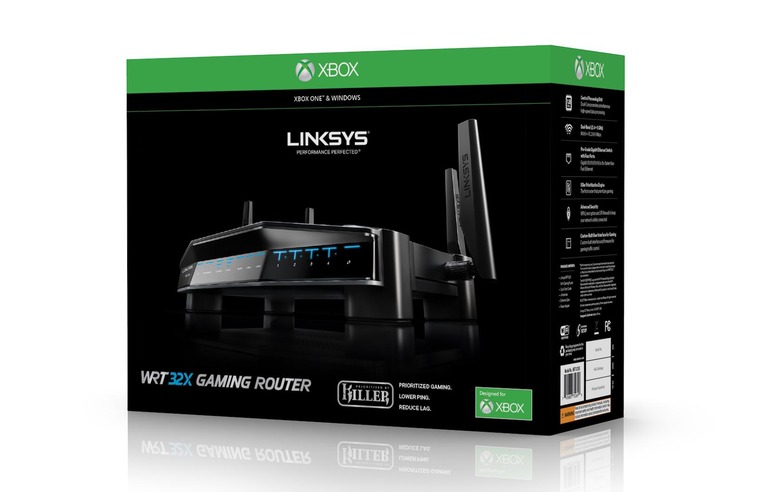 Of course, that would be for naught if it wasn't a speedy router in its own right. It's an AC3200 MU-MIMO device, supporting 802.11ac with simultaneous 2.4 GHz and 5 GHz dual-band. There are five gigabit ethernet ports – one WAN, four LAN – together with a USB 3.0 port and a combo eSATA/USB 2.0 port.
Inside there's a 1.8 GHz dual0-core processor with 256 MB of flash and 512 MB of DDR3 memory. The four external antennas are detachable. If you've got a Killer-enabled PC, meanwhile, the KPE in the WRT32XB will recognize that, too, and prioritize its network traffic during gaming sessions.
If you've already upgraded your router to
, however, you might not need the WRT32XB. In the first half of 2018, the company promises, there'll be a firmware update to both that and the new model announced at
today, which optimizes any gaming across PCs, consoles, and mobile. They're doing that by tracking the application level stream detection with an onboard system on the router itself, which can pinpoint gaming traffic out of the rest of your internet use.
Other benefits to the new firmware will be lower ping times on the WRT32X. The UI will also change, again putting the gaming optimization settings to the fore.
The Linksys WRT32XB goes on sale in February. It'll be priced at $299.99.