This LG V40 Deal Won't Last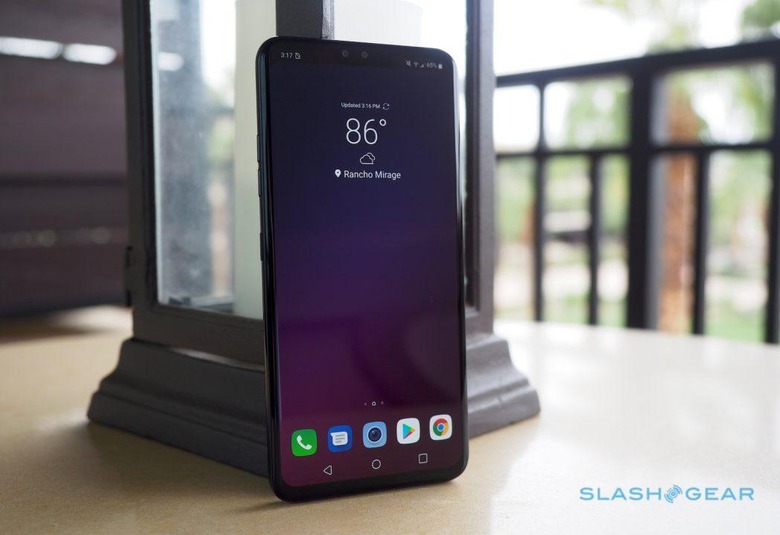 If you're the sort of person that would consider using Sprint as your wireless service carrier, read on. If you're all about whatever phone will get the job done, but wouldn't mind a smartphone that goes above and beyond the call of duty, there's a chance you'll find the following device interesting. There's an interesting situation going on right this minute with the LG V40 as carried by Sprint here in the USA.
The Sprint-carried LG V40 ThinQ, as its called in its full-name form, is part of a deal right now. Both new and existing Sprint users can get an LG V40 ThinQ on a Sprint Flex lease for $10 a month. They'll need to add a new line of service to get this deal to work, and they'll need to do the deal online.
SEE: Our LG V40 ThinQ hands-on gallery
That's $10 a month for a pretty gosh-darned sweet piece of hardware. But here's the thing... Actually there are several things. The first thing is that the deal is running from October 26th through November 1st, and after that it'll no longer be available.
Next is the fact that you need to pay extra close attention to what you're getting when you sign up for a Sprint Flex lease deal. Included is the following fine print: "LG V40 ThinQ $10/month $30/month credit, applied within two bills. Requires 18-month lease and new line with approved credit. If you cancel early remaining balance due. Excludes tax."
That $30/month credit applies to the actual amount you'll be paying per month, so that's still $40 a month. But $30 of that amount will be applied to your credit with Sprint. Then there's the part where the word "lease" comes into play.
You're dealing with an 18-month lease, which means you don't actually own the device. Not at first. You're going through 18 months of payments of what would be $40 a month, which would come up to $720 at the end of the 18-month period. At that point you'll get a choice. Either return the phone (to Sprint) and choose a new phone and start a new lease, or buy the phone for either one lump sum or over the course of 6 more months.
In 6 months of $40, that'll equal $960, which is the total cost of the phone if purchased off-contract. Or you can pay the full remaining amount, $240, just the same. Once you've paid the full amount, a total of $960, you'll own the phone. That'll have been either 18 months or 24 months later.
There's also a deal over at LGV40launchpromo dot com where you'll be able to get a free SanDisk Ultra 256GB microSCXC card when you've purchased an LG V40. That deal goes from October 19th until November 8th. Also note: If at any point you decide to cancel your service with Sprint before the 18 or 24 months is up, the remainder of the $960 will be due immediately.
Even after all that, this deal won't last. Literally, it won't last beyond the end-date. That doesn't mean there won't be more deals, at Sprint, but this one's not going to last beyond November 1st.