This is what buying SolarCity is worth to Tesla's master plan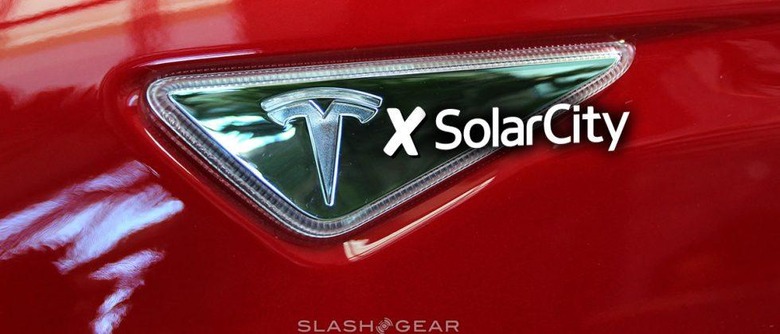 Back in June, we heard of Tesla chairman Elon Musk's plan to purchase SolarCity. At that time, it appeared that a deal was all but approved, with Musk saying the two had to do their due diligence and seek the go-ahead from the board of directors for both companies. It looks like that approval has arrived, with Tesla announcing today that it has struck a deal with SolarCity and will now move forward with the acquisition process.
The entirely stock-based deal between the two companies puts quite a pretty penny on SolarCity, with a valuation that comes in at a hefty $2.6 billion. There's no doubt that's a ton of money, but once the acquisition is complete, Tesla will be able to combine its energy storage solutions with SolarCity's solar energy systems, potentially offering customers more bang for their buck and netting more sales than SolarCity could have achieved on its own. Indeed, Tesla envisions a future where customers are offered one integrated product and one service contract, along with the ability to purchase SolarCity's products in Tesla's 190 retail stores.
Even before the two start reaping the benefits of integrating their businesses, Tesla expects cost savings to kick in. According to Tesla, the deal could represent $150 million in cost savings during the first full year after the deal closes, which is nothing to scoff at. It's worth pointing out that Musk serves as the chairman of both Tesla and SolarCity, so it shouldn't come as much of a surprise that he wanted to combine the two companies.
While the deal sounds like it could greatly benefit SolarCity, it isn't set in stone yet. SolarCity has a 45-day "go-shop" period where it can entertain proposals from other companies. Should it fail to find any by September 14, 2016 (and we're not sure SolarCity would want to find other buyers anyway), the deal can move forward so long as SolarCity's disinterested shareholders and the regulatory powers that be give the green light. Should Tesla and SolarCity get the necessary approval for the deal, the acquisition should be completed sometime in Q4 2016.