Tesla makes SolarCity bid to build clean energy empire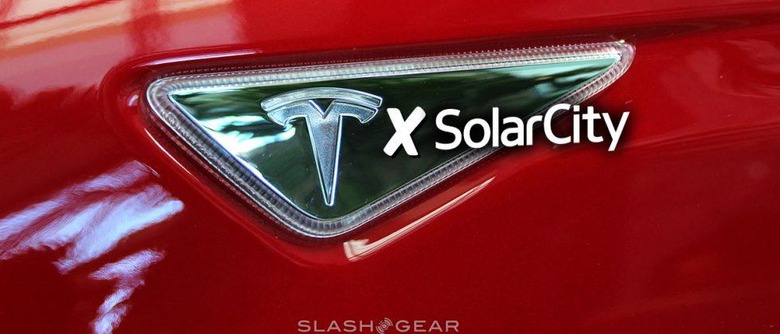 Tesla wants to put electric cars, batteries, and solar power under one brand roof with an acquisition of the company called SolarCity. Tesla Motors wants to make start-to-finish green energy use a reality. In their vehicles – electric vehicles that is – and in the sun that generates power for batteries, all owned by a single user, all purchased from a single company. At the moment, Tesla does not have every piece of technology they need to make this a reality – but they hope to soon.
This afternoon Tesla took a call with shareholders and press on the possibility of their acquisition of SolarCity. In this call, Musk suggested that such an acquisition would be made due in a big way to the idea that "[customers] don't want a heterogeneous mix of things that sometimes works and sometimes doesn't."
While on the surface this might seem like a buy made solely for the Tesla electric vehicle market, that might not be so. Asked about whether it'd be a residential focus or residential and commercial focus if the acquisition went through, Must suggested a mix.
"Our Powerpack product is primarily something that is sold to utilities and heavy industrial users, and SolarCity has a significant commercial solar business, so that would work well together," said Musk.
Elon Musk has SEC disclosure obligations, says Tesla's board of directors, which makes it important that this transaction proposal be entirely publicly disclosed. "Tesla's intention is to proceed only on a friendly basis," said a letter from the Tesla Motors Board of Directors, "We look forward to discussing a potential transaction with you, and hope to expeditiously enter into a definitive agreement."
In the same call this afternoon with shareholders and press mentioned above, Musk made clear that this acquisition would "only move forward with a vote from the non-me shareholders."
This call included a question on when a vote for this acquisition would be. Due diligence process had to be completed, which will then decide final price recommendation, and then be put to shareholder vote. "Hopefully it'll be a short period of time," said Musk, "but that's up to them."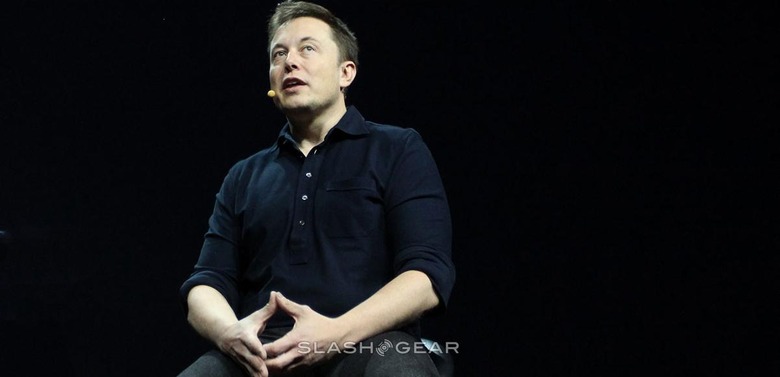 "I don't think this creates additional financial risk for Tesla ... I think this amplifies the opportunities for both companies."
The estimated value of this deal is to the order of $2.5-3bn.
Also, Tesla representatives suggest that there'll be no impact on Model 3 production – plan is still to begin model 3 production in July 2017.
You can see the full documents as discussed above in the Tesla Motors listing as posted this afternoon.
UPDATE: Additional Q&A from today's call:
Q: Is Tesla still an automotive company?
A. Musk: "The world does not lack for automotive companies. The world lacks for sustainable energy companies, electric cars being one aspect of that."
Q. Will tesla get into wind power?
A. Musk: "No."
"[Tesla] doesn't expect any changes to the Gigafactory or to SolarCity's plans for solar city production," said Musk. He added that he felt that there may be advantages to "sharing knowledge at the manufacturing point."
"Tesla is hell-bent on becoming the best manufacturer in the world," said Musk.