Honda's earnest tenth-gen Civic has spawned a whimsical cousin, the 2016 Honda Civic Coupe, breaking cover at the LA Auto Show today. The new car will be offered with either a 2.0-liter naturally aspirated engine or Honda's new 1.5-liter turbo engine, which so impressed us in the Civic sedan, along with lashings of tech.
The 2.0-liter will be good for 158 HP and 138 lb-ft of torque, Honda says, and will be the only engine offered with a manual transmission: in this case, a six-speed on the entry-level car, just as with the sedan.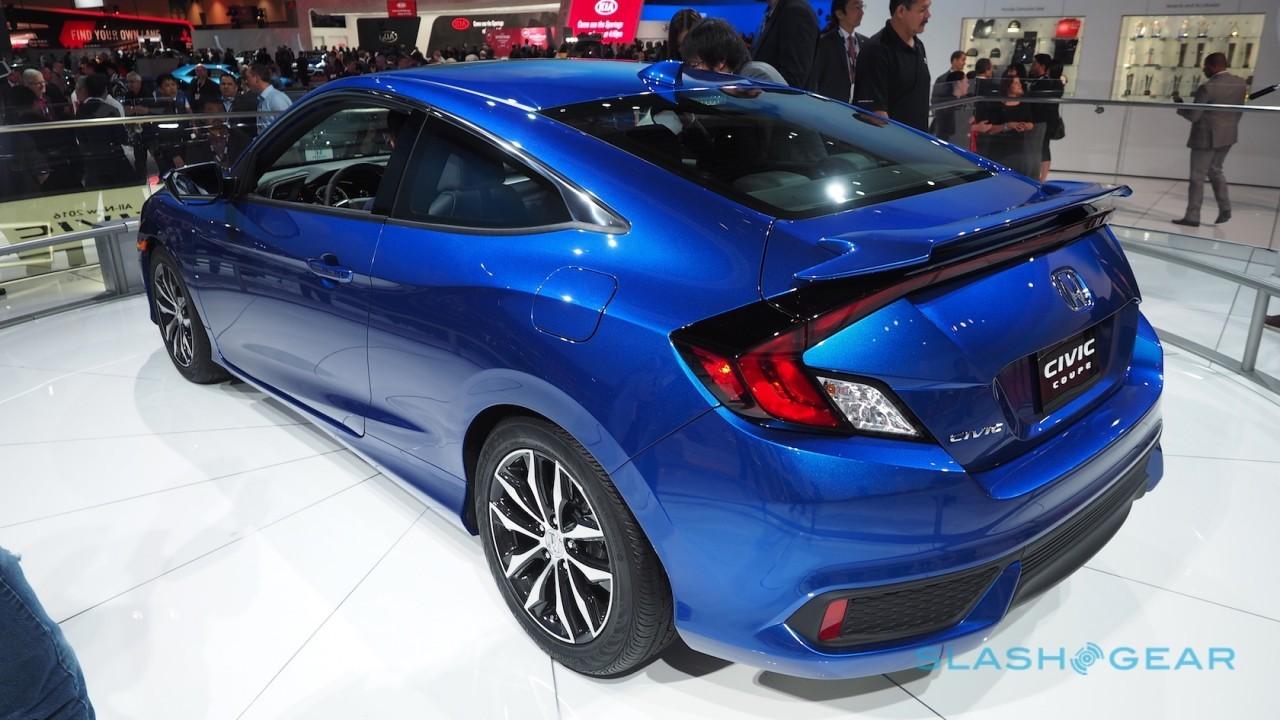 The rest – including all of the 1.5-liter turbo versions – will get a CVT automatic transmission. Honda expects 174 HP and 162 lb-ft of torque from the turbocharged car.
Tech options include a music system with Android Auto and CarPlay support, Pandora streaming, and SiriusXM. LED headlights can be fitted, too, along with remote start, and Honda Sensing, which includes things like adaptive cruise control.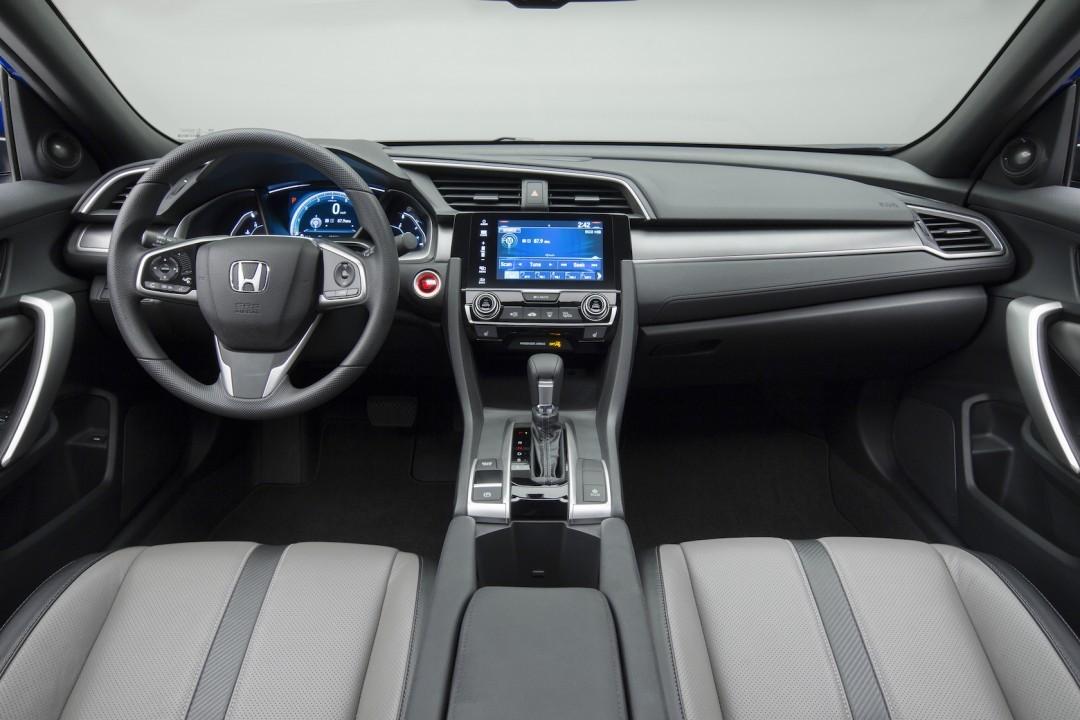 Of course, the big news here is the external design. The front is the same as the sedan, but the roofline is steeper and almost an inch lower, while the rear overhang has been shortened by 5.5-inches.
Unique taillights finish off the back of the car.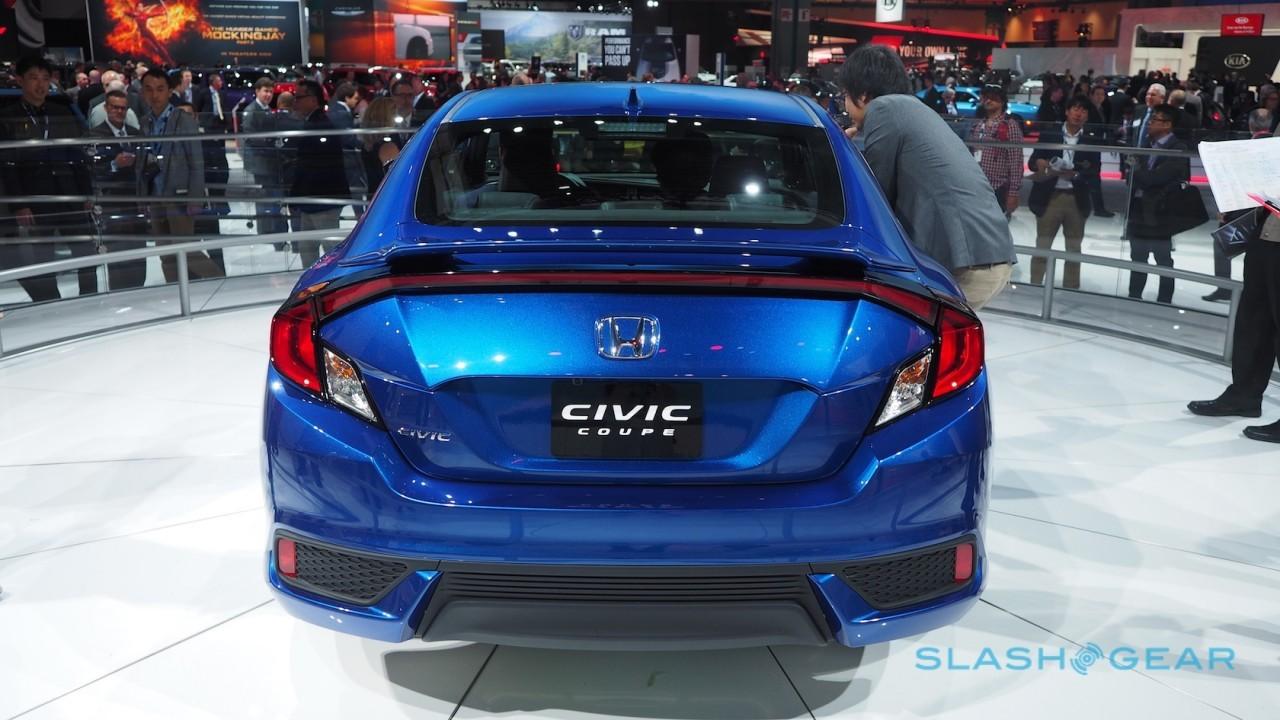 Honda says the 2016 Civic Coupe will go on sale in March 2016, with pricing yet to be confirmed. Meanwhile, there's good news for Civic fans in the US, with Honda having confirmed that the 10th-gen Civic Type-R will be making it to North American unlike previous versions.