This is Renault's stunning Alpine Vision Concept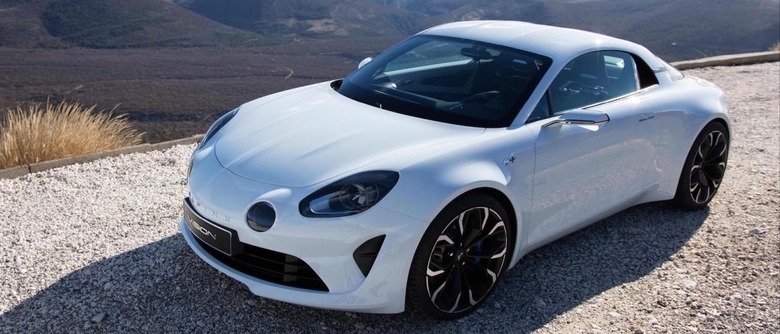 As halo cars go, the Renault Alpine Vision Concept is certainly striking, but can resurrecting the storied nameplate really drive the French automaker back into success? To give Renault its dues, it's certainly committed: back in late 2012, when the company said it would bring Alpine back from the dead as the go-to car for driving enthusiasts, the skepticism was palpable.
After several years of work, however, Renault has this to show for its efforts, the Alpine Vision. Not the road car, no, but a heavy-handed hint as to what that production model will actually look like.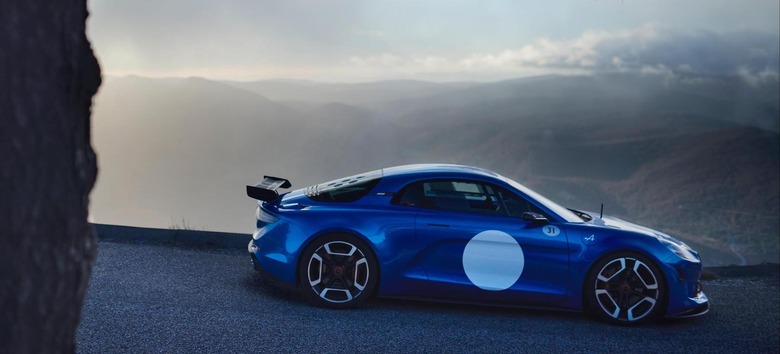 Turns out, the modern-day Alpine A110 Berlinette is going to borrow both from its predecessors and a little of the Alfa Romeo 4C, not only in looks but in power. The perky little coupe seats two, with a brand new, Renault Sport designed four-cylinder turbocharged engine under the hood.
That, Renault says, is enough to take the concept from 0-62 mph in under 4.5 seconds, and that's the same goal for the production car too.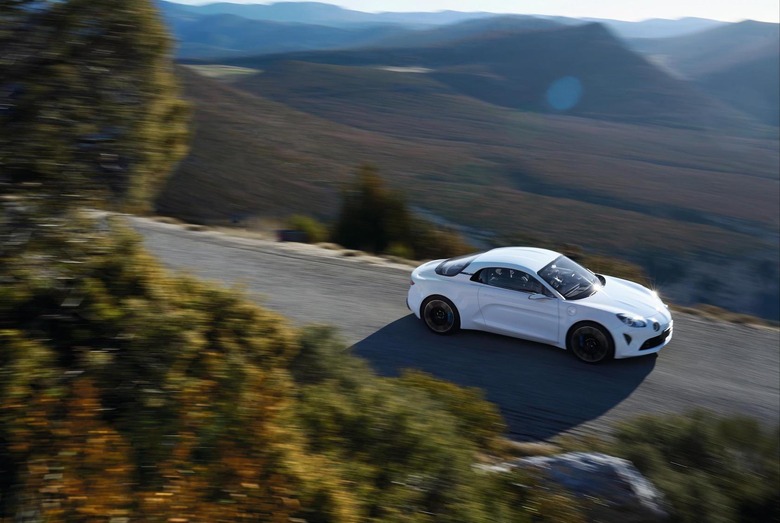 No manual gearbox option, at least in this particular concept, with gearchanges handled via paddle-shifters on the sculpted wheel. The interior is filled with quilted leather, contrast stitching, metal, and carbon fiber, with some neat design flourishes like an inset mechanical lap timer.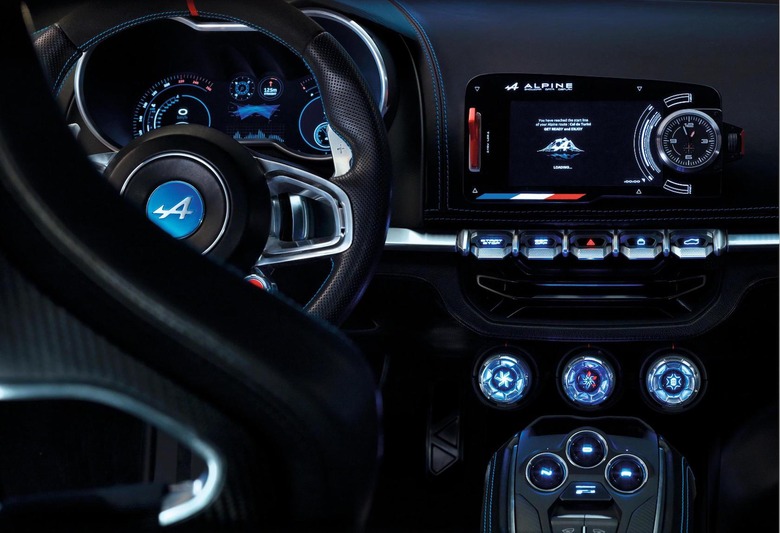 One of the biggest questions, of course, is just how much the eventual production car – which Alpine says should be on dealership forecourts come 2017 – will resemble this Vision Concept.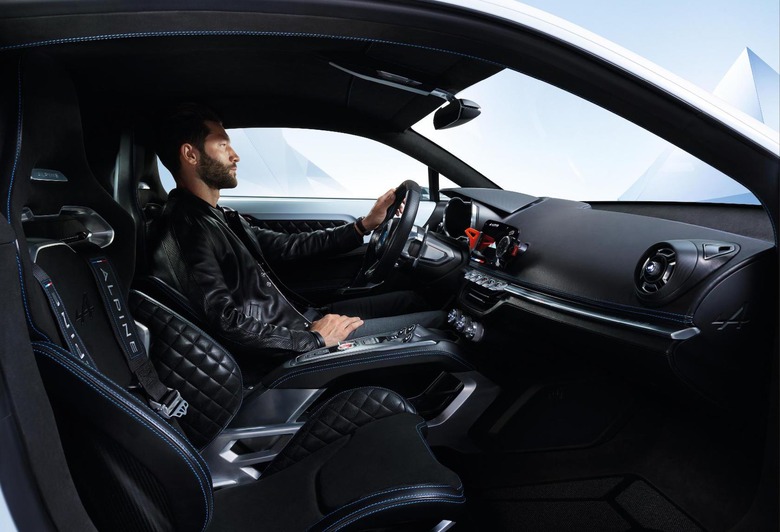 Renault is playing such details fairly close to its corporate chest, though does say that around 80-percent of the concept's cues will be carried over to the road-going car. The final design will be shown off at the end of this year, while sales will begin first in Europe and then spread globally over the course of Q2 2017.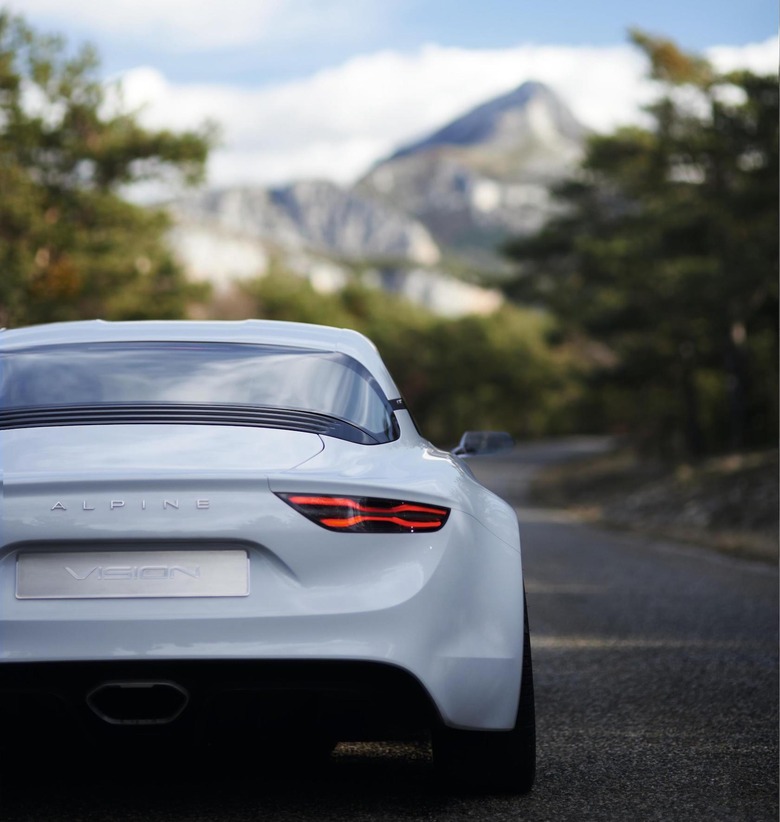 NOW READ: Alfa Romeo 4C Review
Also still to be answered is the question of price. Three years ago, Renault was talking about a sub-£50k ($72k) sticker, though it's uncertain whether that estimate still holds true. After all, you can buy an Alfa Romeo 4C brand new for just short of $56k, though the French might say that's a little more raw a driving experience than the Alpine is targeting.
Either way, it's a welcome return for a classic badge, though there's a lot riding on it. If Renault has its way, Alpine will give premium buyers a reason to consider the brand, which has increasingly become known for compact, low-cost city cars with miserly margins.
[gallerybanner p="427097"]