This is Pixel C: Google's premium Android 2-in-1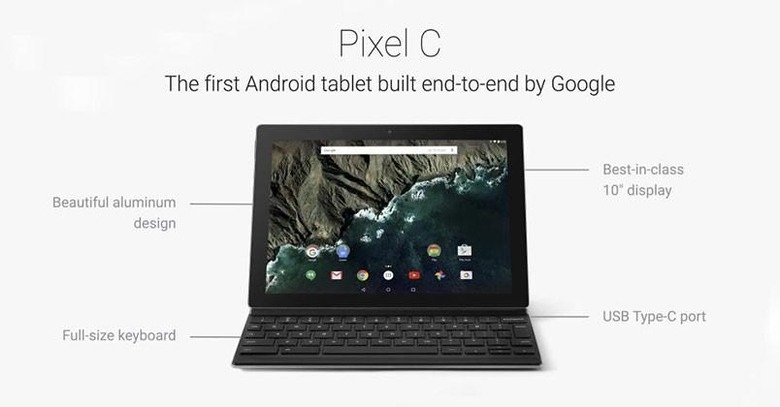 Google has revealed a high-powered tablet by the name of Pixel C, exemplifying the best in what the Google hardware ecosystem can do. Like the original Chromebook Pixel, this device has a high-definition display and is meant to lead the way for smart devices within its software's ecosystem, in that case Chrome. In the case of the Pixel C, Google is leading the way with an Android tablet. This tablet works with a magnetically-connecting display that connects to a keyboard below.
As Google's Andrew Bowers, Director of Product Management explained, there's a break between owning a tablet and working with a laptop. Where you're working with a tablet and want to begin typing a long document, you'll want to switch to a laptop. No longer, not with the Pixel C.
This week the Pixel C is being revealed with a 10.2-inch display up top with the ability to work as a tablet or connect to its included keyboard dock. The "dock" here doesn't mean you're connecting for power. You're connecting with a magnet and the keyboard is extremely similar to the Chromebook Pixel in travel and spacing.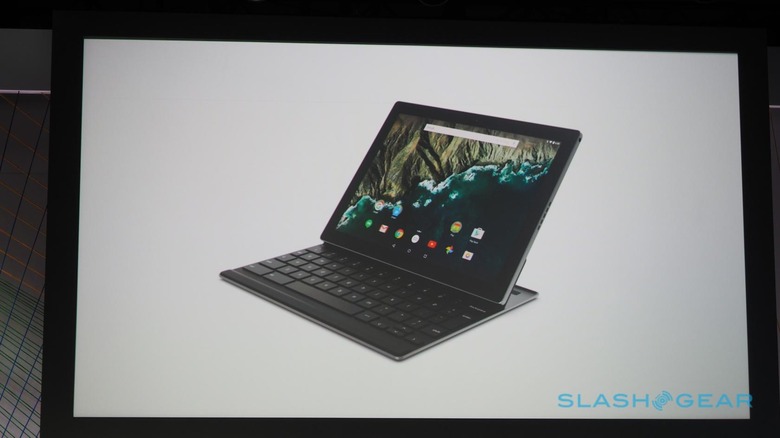 When closed, the tablet inductively charges the keyboard. The keyboard (even without charging with the tablet) will last you 2-months at a single charge).
Inside the tablet you'll find Android 6.0 Marshmallow. Inside the device you'll find an NVIDIA X1 processor for high-end graphics and gaming.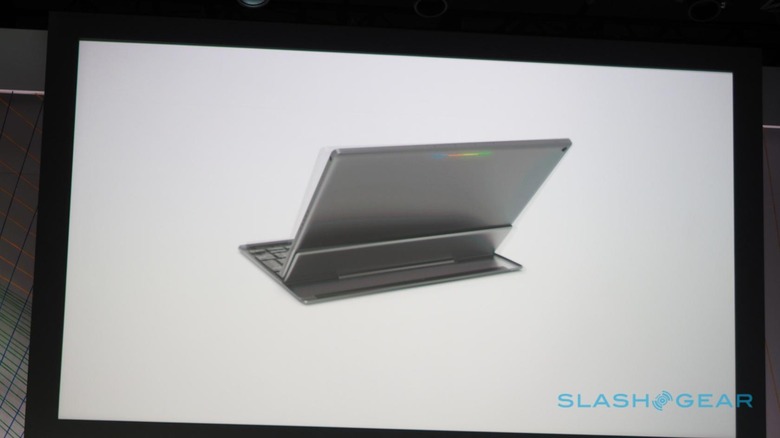 This device will be handled very similar to the original Pixel (and the second, very similar Pixel) in that it'll be available through the Google Play store online for a price that's not quite equivalent to the Nexus smartphone / tablet lineup.
Stick around for more details on this smart tablet convertible machine, including release and pricing.
UPDATE: This device will cost $499 (for the tablet) and $149 for the keyboard – sold separately. It'll be made available soon – probably not in the next few months, but we'll see!