This is Local Motors 3D printed car: It could change everything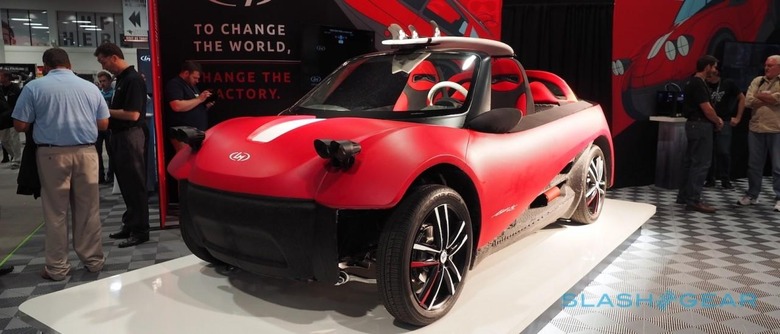 3D printing may be mainstream enough not to raise an eyebrow any more, but Local Motors' plan to print cars is still ambitiously unusual. The Phoenix, AZ company brought its latest LM3D Swim prototype to SEMA 2015 this week, promising to kick off production in 2016 of what's shaping up to be one of the most interesting – not to mention customizable – eco-friendly vehicles around.
While automakers have relied on 3D printing for prototyping purposes before now, Local Motors aims to be the first company to deliver a full car, on the road, using the system. According to Elle Shelley, chief marketing officer, there's more than just cashing in on a topical technology to the firm's decision.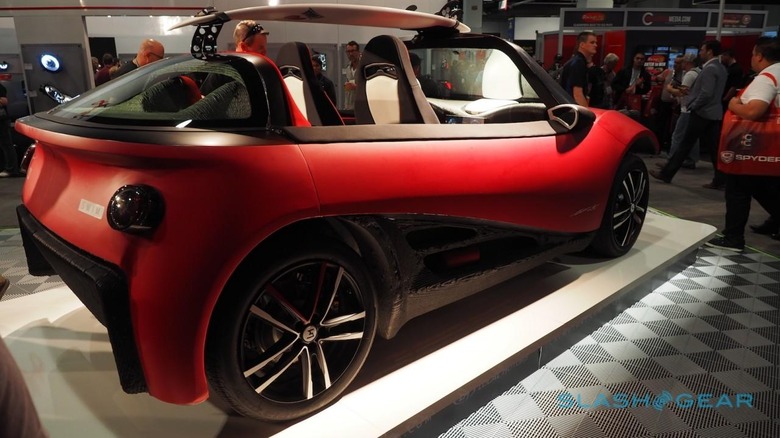 In fact, the LM3D will be safer than other vehicles, Shelley explained to me at the Las Vegas show, because its production process allows Local Motors to design in crumple and deformation zones. Effectively, the whole frame can be a complex roll-cage.
The LM3D should be more ecologically-sound than rivals, too. The 3D printing process means less wastage, and the print material itself is designed to be completely recyclable.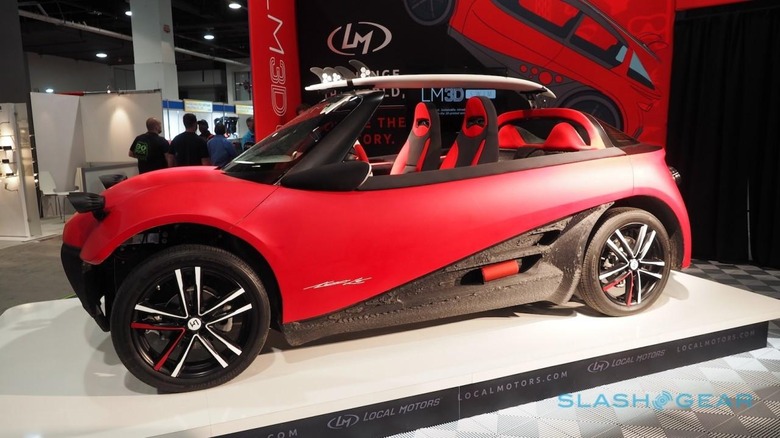 Then there's the flexibility. The current prototype is an open-top bubble of a car, part moon buggy and part dune racer, but Local Motors envisages offering a broad spectrum of customization on top of the core design.
Exactly how that will be delivered is unclear at this stage – translating the ideas of eager but untrained customers into something structurally sound might be tricky – but the final goal is an "n of one" as Shelley puts it, each car being effectively unique.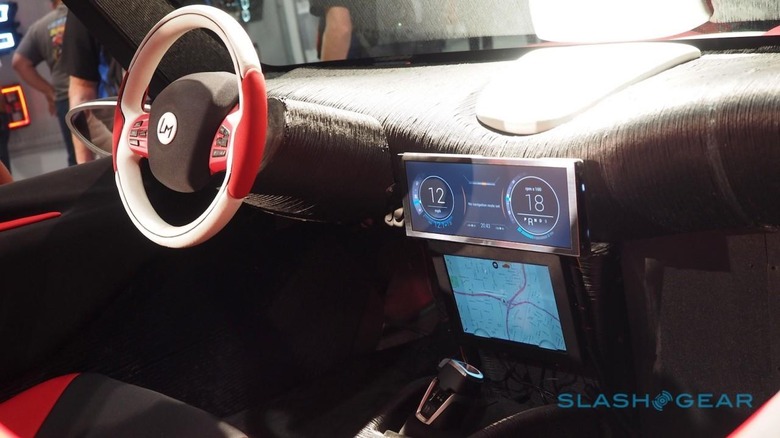 Underneath, while powertrain partner is yet to be decided, the current prototype uses the running gear of BMW's i3, and Shelley tells me that it's looking increasingly likely that the final car will do the same. Notably, it'll probably be the all-electric version rather than the range-extended i3, which uses a gas engine as a portable generator.
That, Shelley explained, would require extra accommodation for gas tanks and other components, which would add more complexity to the 3D printing. The LM3D is already going through crash testing.
It's certainly an ambitious plan, though not without merit. Local Motors is targeting a $53k price tag – and promising BMW 3 Series levels of comfort and equipment – when the car eventually goes up for order, but that's before federal and state subsidies for electric vehicles, which could take a $10k bite out of that.