This is how Hyundai is breaking into Android Auto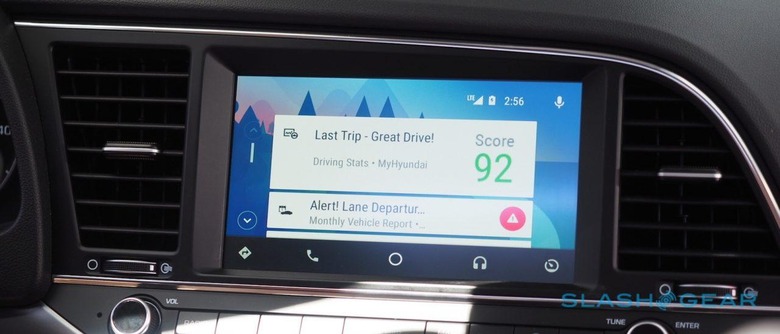 Android Auto may be all about burying the car company's infotainment system under a familiar Android UI from your phone, but Hyundai is showing off a new, more seamless integration. Demonstrated for the first time at Google I/O 2016 today, the system relies an on upcoming version of Android Auto that allows automakers to insert their own custom cards into the interface.
As it stands, that's not something car companies are allowed to do. In the vehicles with Android Auto that Hyundai has on the market, the only mention of the automaker you'll find is the "Return to Hyundai" button which takes you back to the native UI.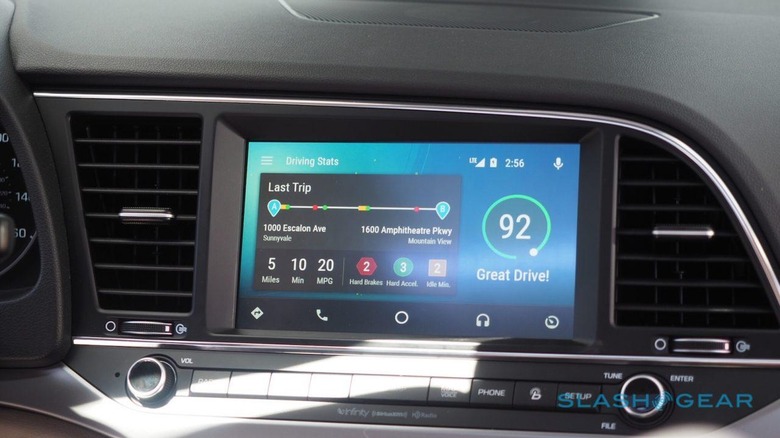 In this prototype, however – which happens to also be running Waze, which is joining Google Maps in Android Auto later this year – there's a custom Hyundai card for the Android Auto homescreen.
That shows your most recent driving score, a figure calculated based on how economical you are, whether you slam on the brakes or slow smoothly, how aggressively you accelerate, and how long you leave the car running idle.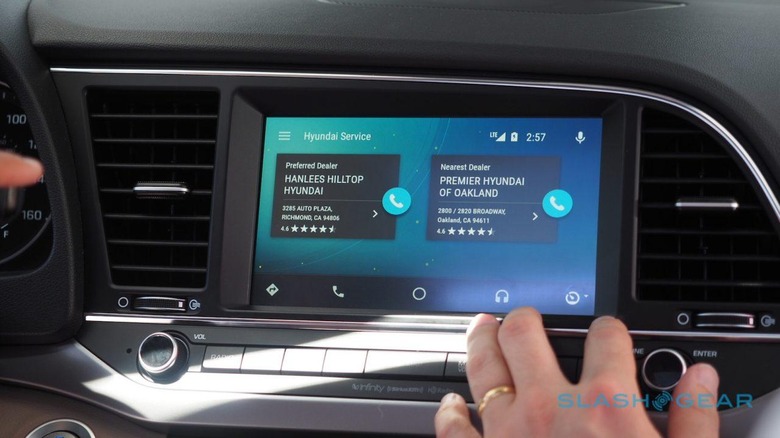 Tapping it, meanwhile, jumps you straight into a breakdown of those driving statistics, shown as a timeline of the last route you took.
There are also options to call emergency roadside service, to find the nearest Hyundai service point, and to set up Valet Alert. That creates a geofenced zone outside of which, if the car is taken, you'll get a push-notification warning on your phone.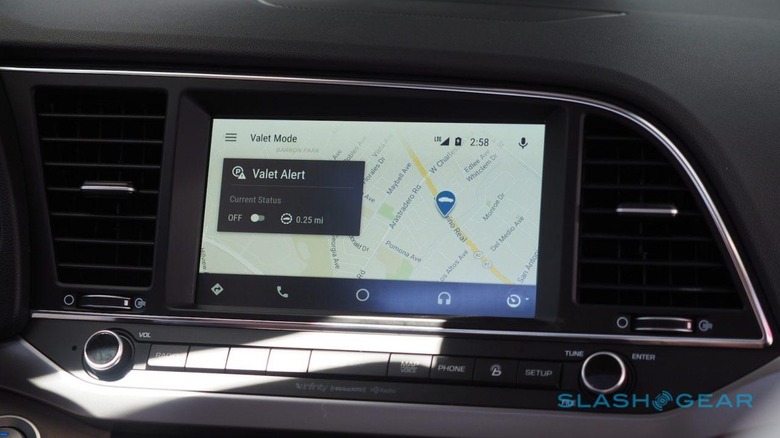 The integration depends on a few factors. First of all you need to have a newer version of Android Auto than is currently on the market; that's because the APIs Hyundai is relying upon aren't supported in the existing version.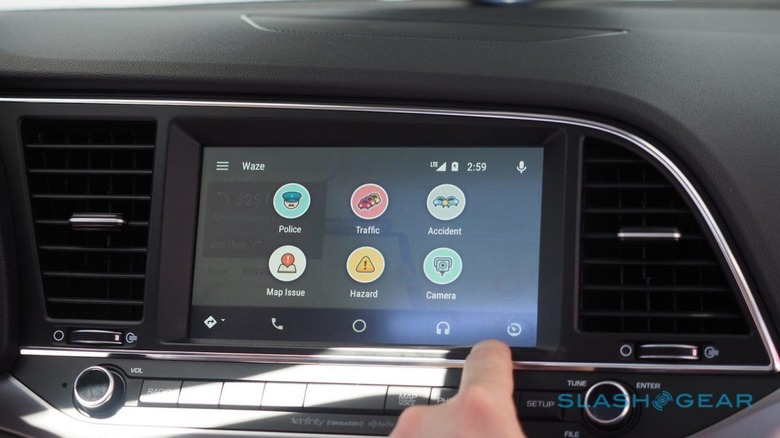 Then you need to be running Hyundai's own BlueLink app on your smartphone. Though the car is connected – it has a built-in LTE modem – and can communicate things like your driving score and maintenance issues with the cloud, the custom menus won't show up in the Android Auto interface unless your phone is plugged in too.
Hyundai says that it hopes to have the integration finished and available to owners of its Android Auto cars by the end of the year.