This is Google Stadia's launch games list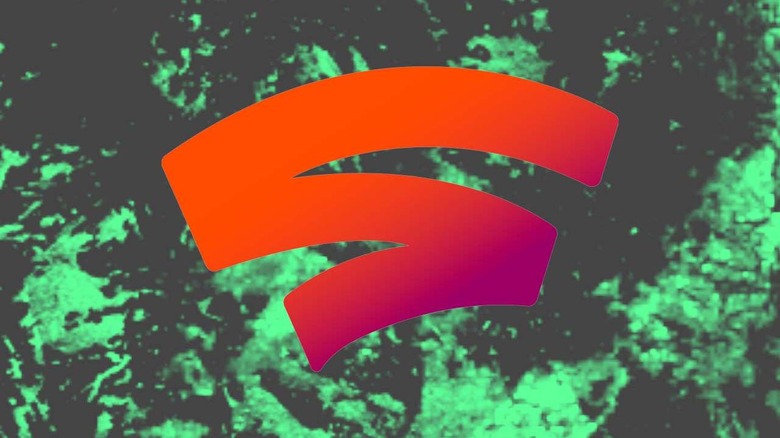 Today we're updating our big list of Google Stadia games to see how far Google's gotten since they first launched "Project Stream." This newest list includes the games announced at today's Stadia Connect event. This list is a relative must-have game list for some, and a "that makes sense" sort of games list for others – either way, there are certainly some winners amongst the mass.
Most of these games are relatively new. For now, Google Stadia is focused on the future – they're not as open a platform as we've seen in NVIDIA GeForce NOW. At some point in the near future we'll be releasing a comprehensive comparison between the major game streaming systems that'll launch in the next couple years – but for now, games!
Google Stadia is all about allowing subscribers to play AAA games – and some less-than-AAA games – on their Android, Chromecast Ultra-laden TV, or a Chrome browser on a desktops and laptops and – we'll know exactly what works once the service is actually launched. For now, it's about Google's properties mostly.
Games at launch, per announcements made by Google over the last few weeks, months, and years, are included in the list below. UPDATE: As it turns out, SOME of these games will be available for streaming at launch, and others will be available soon thereafter.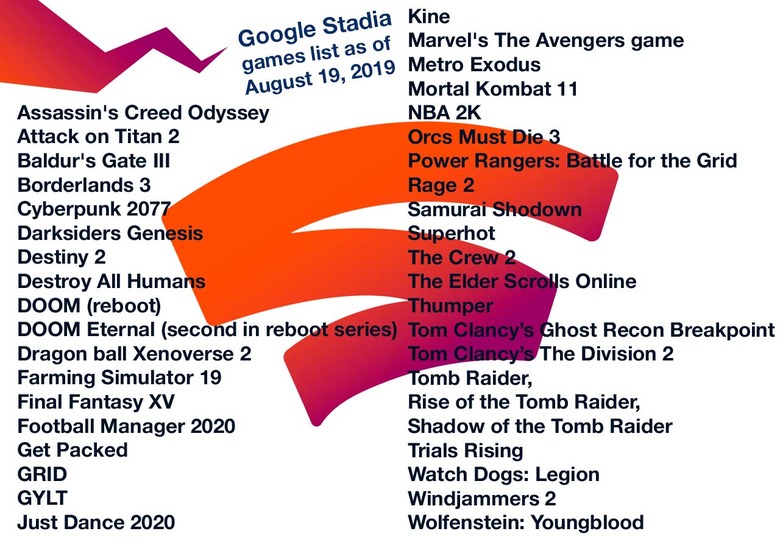 Google Stadia is expected to launch in November of 2019. For more information on this system as far as it's been revealed thus far, have a peek at our timeline of recent explorations below. Do you expect to join this system with Google, will you join a competing game streaming system, or will you skip the game streaming trend altogether?
Games, games, games! We have so much more to show but here's the latest lineup we've revealed...so far.

Stay up to date as we announce more games and check the list here → https://t.co/Qt0ZJBPJ6k pic.twitter.com/42Es2zvOtA

— Stadia ☁️🎮 (@GoogleStadia) August 19, 2019
UPDATE: These are Google's Launch Games, per the Twitter account from Google Stadia official itself!