This HomePod multi-room tip saves waiting for AirPlay 2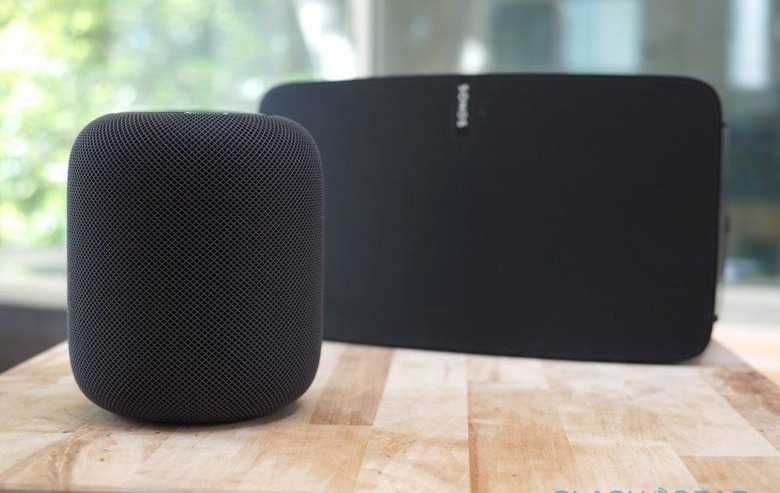 Apple's HomePod sounds great today, and with its upcoming AirPlay 2 update it'll gain multi-room support too, but there's a workaround if you can't wait for the official upgrade. While the Siri-powered speaker is being viewed as a direct Sonos rival, being able to link multiple speakers together and play the same music simultaneously is still a big advantage in Sonos' corner.
Apple will, eventually, shave away at that advantage. When AirPlay 2 arrives it'll not only add multi-room playback, but allow you to pair two HomePod speakers together so that each handles a stereo channel. For that we'll have to be patient until an unspecified point in 2018, but a third-party app allows something similar until then.
It's called Airfoil, and it's the handiwork of developer Rogue Amoeba. Basically, it allows you to stream music from a Mac or Windows PC to an AirPlay compatible speaker – just like HomePod – or, indeed, to just about any audio output across your network. With the arrival of Apple's smart speaker, it also opens the door to linking multiple HomePod units together and playing to them all simultaneously.
Airfoil basically accepts any audio being played by your Mac or PC and allows you to pipe it wirelessly across the network to compatible speakers. On the one hand, that could be a music app such as Spotify, but on the other it might just be a stream of YouTube audio through a browser tab, or even the soundtrack to a completely different app like GarageBand.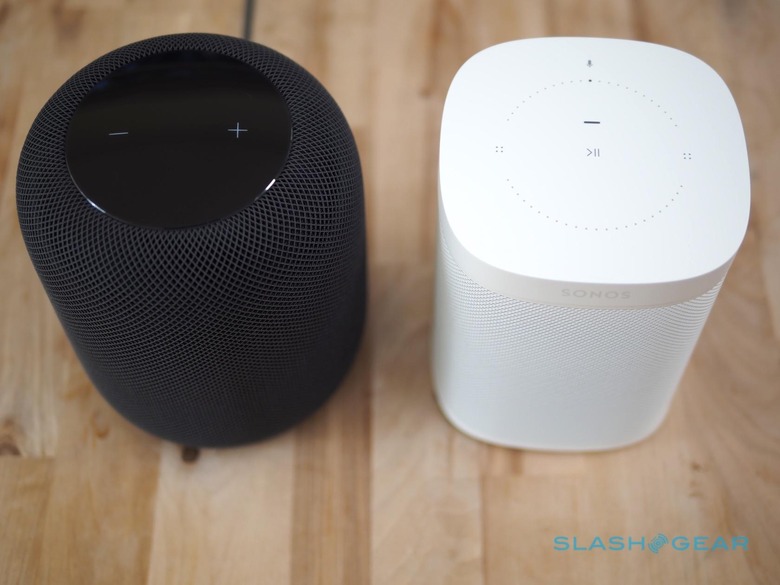 The clever thing about Airfoil, iMore points out, is that it needn't just be a HomePod that you stream to. Since the app works with any AirPlay compatible device, or indeed Bluetooth speakers too, you can create a cross-manufacturer mashup of multi-room playback. That might include a HomePod in one room, but also a Sonos PLAY:5 you already have, and a waterproof UE MEGABOOM Bluetooth speaker outside.
One thing you'll need to be aware of with Airfoil is synchronization. What makes multi-room playback especially tricky is getting the timing right between speakers: if there's a delay in when they receive a signal, or how quickly they play it, your music is out of time between zones. That can be seriously annoying if the sound from each room is overlapping.
AirPlay 2 will address that automatically, but Airfoil allows you to tweak the synchronization manually. You can nudge the output forward or back by a matter of milliseconds. Thanks to Airfoil's iOS app, meanwhile, you can even pipe audio from your iPhone, to your Mac, and then on to the grouped HomePod and other speakers, in one long chain of multi-zone sound.
Of course, there are some downsides. For a start you need to have your Mac or PC turned on all the time in order to stream to the group. If you want to change the settings, you can't do that from your iPhone: instead, you'll have to do it manually on the computer. And Airfoil isn't free, either, though the $29 single-user license isn't going to break the bank in comparison to, say, the $349 HomePod or even a $199 Sonos One.
For the most convenient implementation of multi-room support, you're best off waiting for Apple's official update for HomePod later in the year. If you want to get a taste of what's to come, though, there's a free trial of Airfoil so that you can see how it works and if it fits the bill for you.
MORE Airfoil