This Hidden Figures trailer is a preview of a true story from NASA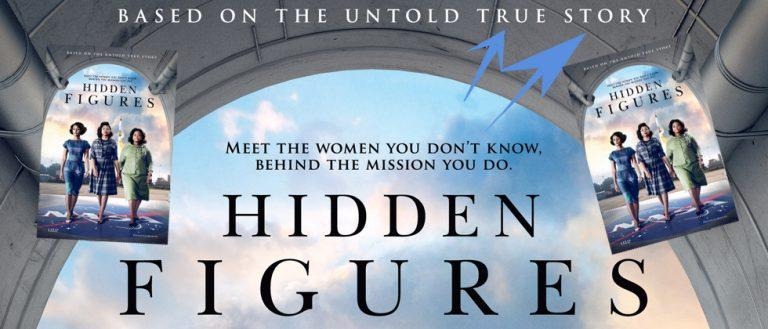 This week the first trailer for Hidden Figures was released, showing a preview of a movie based on a book based on a true story. This movie is about three African American women who broke stereotypical barriers to not only work at NASA in the late 1960s, but play key roles in the United States' efforts to catch Russia in the original Space Race. The original book "Hidden Figures" was written by Margot Lee Shetterly and the screenplay for this film was written by Allison Schroeder and Theodore Melfi.
The book "Hidden Figures" has not yet been released, believe it or not. It's scheduled to go on sale September 6th, 2016 through William Morrow/HarperCollins. The full title of the book is "Hidden Figures: The American Dream and the Untold Story of the Black Women Mathematicians Who Helped Win the Space Race."
"Starting in World War II and moving through to the Cold War, the Civil Rights Movement and the Space Race, [this book] follows the interwoven accounts of Dorothy Vaughan, Mary Jackson, Katherine Johnson and Christine Darden, four African American women who participated in some of NASA's greatest successes," says the official outline for the book the movie Hidden Figures is based on.
"It chronicles their careers over nearly three decades during which they faced challenges, forged alliances and used their intellect to change their own lives, and their country's future."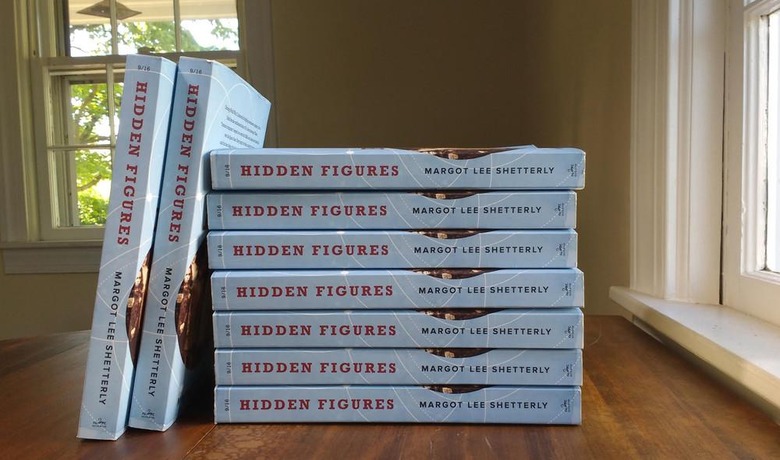 This film features three main actors, Taraji P. Henson as Katherine Johnson, Octavia Spencer as Dorothy Vaughan, and Janelle Monáe as Mary Jackson. That's the same Janelle Monáe that's thus far been best known for her musical chops. She's done voice acting in the film Rio 2 as Dr. Monae and is set to appear in the 2016 film Moonlight as well.
Octavia Spencer has been approximately 8-billion films and TV shows over the past 20 years – she's known most recently for her roles in The Help (as Minny Jackson), Snowpiercer (as Tanya), the TV series Mom (as Regina) – she also portrays Harriet Tubman in a 2015 episode of Drunk History.
Taraji P. Henson was Queenie in Benjamin Button and Detective Arroyo in Date Night – she's best known as Joss Carter in the television show Person of Interest and as Cookie Lyon on Empire.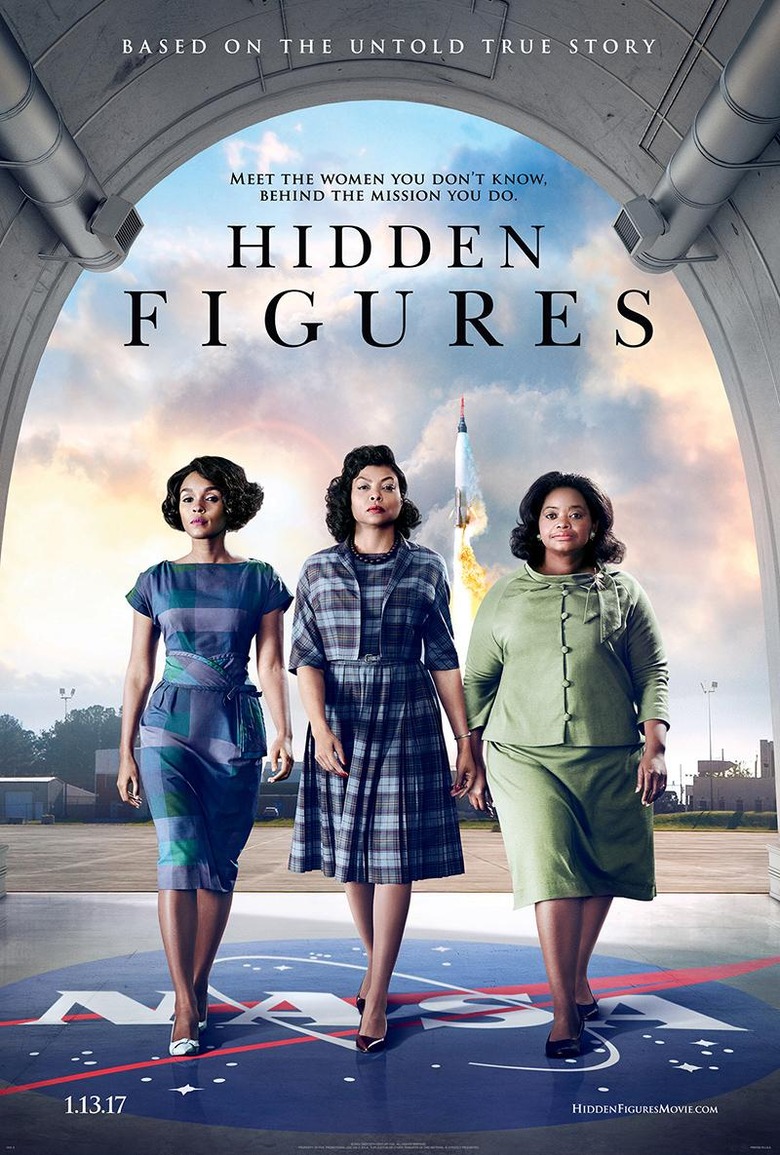 MUSIC: You might be familiar with the sound, if not the song itself, that plays during the trailer – it's an original song by Pharrell Williams. Williams is best known most recently for his work with the Despicable Me film series, conducting original soundtracks for the first two movies – including the international super hit song "Happy." Williams is also a producer on this film.
Hidden Figures is scheduled to be released in January of 2017.
NOTE: SlashGear will be following along with the making of and release of this film over the next several months – stay tuned to our NASA tag portal to see more!