This gold iPhone X costs $70k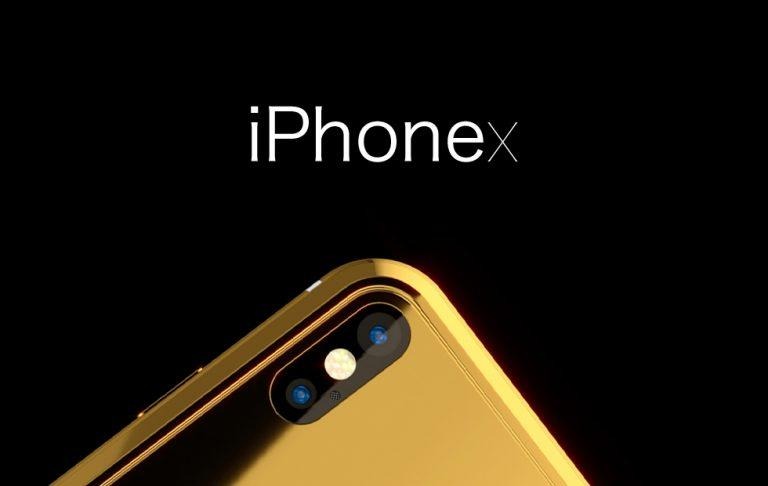 The first custom iPhone X models were revealed today with prices ranging from $7.5k to $70k. These are no ordinary iPhone units, of course, they're made with custom exteriors made from varied amounts of precious materials, all from the company called Brikk. Some are made with gold, some feature diamond inlays, and all come packaged in a custom aluminum case lined with carbon fiber and leather.
To be entirely clear, here: it's unlikely the folks at Brikk have access to finalized straight-from-Apple models of the smartphone yet. It's also unlikely that the renderings they're working with here are 100% accurate. What they likely DO have is a good enough idea of what it'll cost them to create these customized designs. They have enough information to make the models you see here.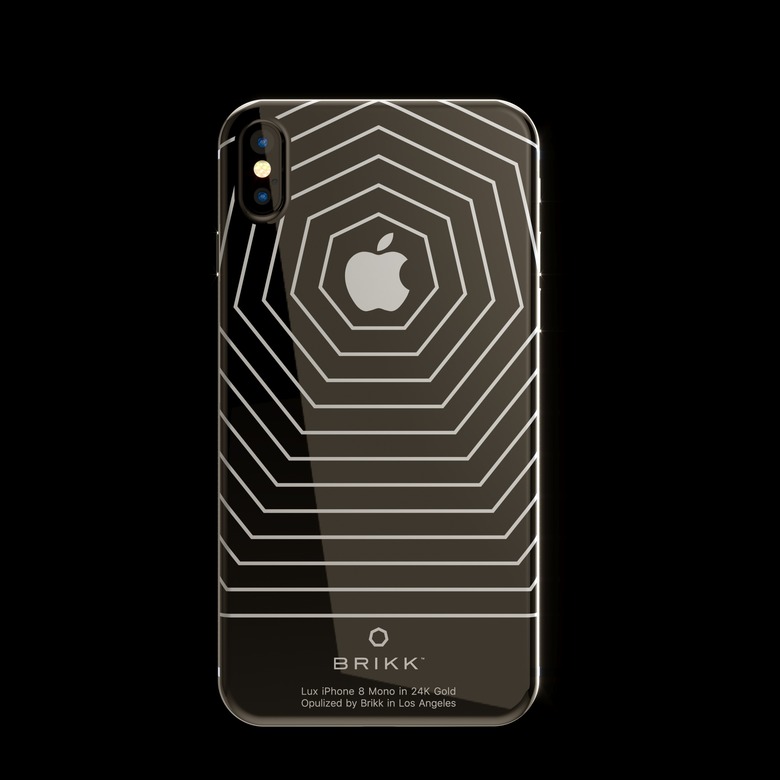 Several collections are featured in Brikk's iPhone X customization lineup. Each collection has its own unique design and price range – largely due to the amount of gold and/or diamonds used.
Brikk's iPhone X lineup:
• The Lux iPhone X Mono Collection
• The Lux iPhone X Classic Collection
• The Lux iPhone X Deluxe Collection
• The Lux iPhone X Haute Collection
• The Lux iPhone X Ingot (new to Brikk this year)
The iPhone X Mono begins at $7,495 and prices through the third list item (X Deluxe) reach up to $21,995. The Haute and the Ingot collections both start at $49,995, and the Ingot collection can reach up to $69,995.
There's a Lux iPhone Ingot 108 with 108 grams of gold, and a Lux iPhone Ingot 250 that feature's 250 grams of gold. The Haute collection features such "exotic materials" as meteorite, red beryl, and painite. The Haute collection also features 12.00 carats of diamonds "as a base unit".
The model that costs $70k is the Lux iPhone X Ingot 250 (as shown above) – the one that looks like a gold bar. It features 250 grams of 22K yellow gold and comes as you see it – though customizations are available for additional costs. One thing this device has (besides the gold) that the standard iPhone X does not – a lack of a camera bump. This device has an added layer of thickness on its back so the bump is swallowed up!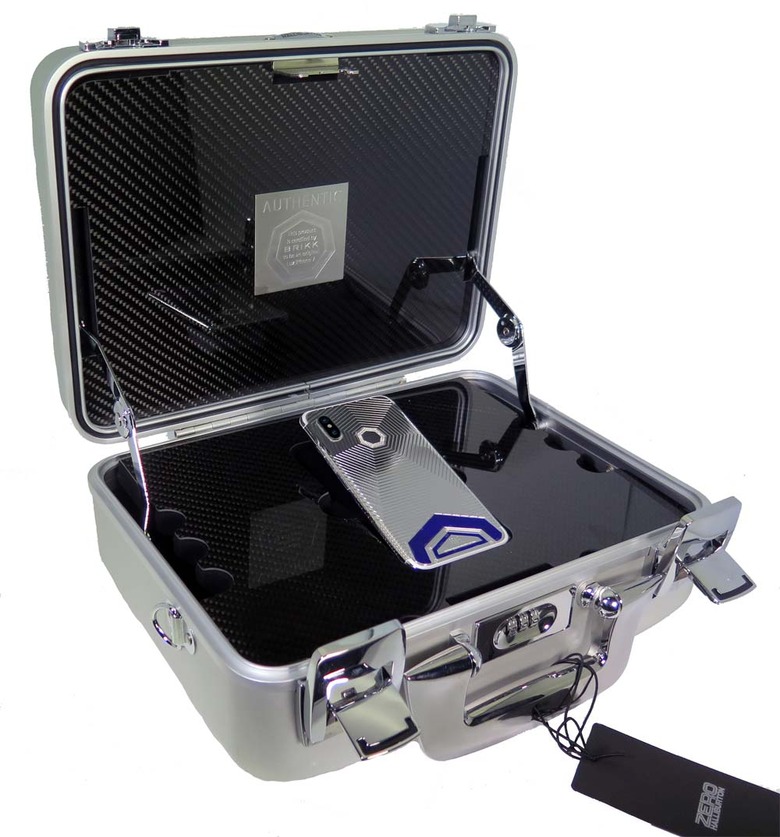 Those that purchase these high-end goldstrocities will find that they get the best in all things – or at least the most precious metal-embedded and diamon-encrusted in everything. The company suggests that each Lux iPhone X is delivered with its own diamond-embedded certificate of authenticity – the perfect accessory for the multi-thousand-dollar device.
SEE TOO: iPhone X 'severe short supply' may ruin your weekend
Again, the models shown here are renderings – they're not exactly what the end user will get when they get their iPhone X shipped later this year. That's part of the agreement the user makes when they purchase one of these devices, too. The ship date is set for somewhere inside November – plenty of time for Brikk to source their units from Apple and get to customizing in-house.
The Brikk company has been customizing devices like the iPhone for a few years now. They're made in Los Angeles, California, where Brikk is currently headquartered. They also have offices in Germany, China, and Hong Kong. Those users with $70k to spare can find Brikk at Brikk dot com.