This giant LEGO Hogwarts set is a Harry Potter fan's dream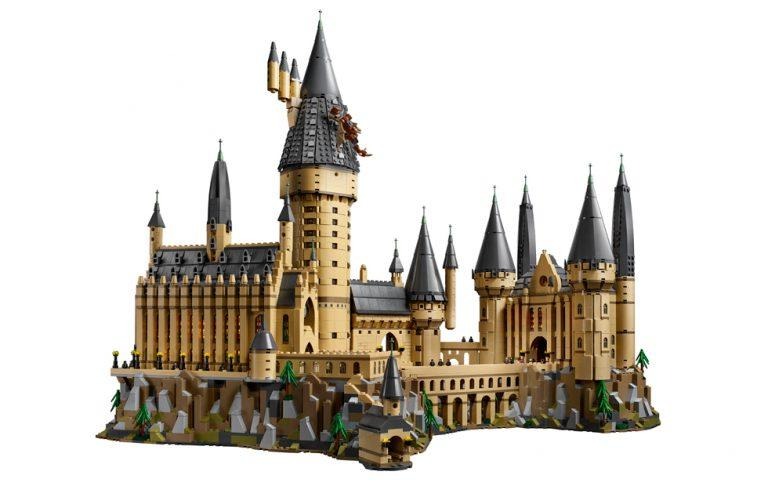 Today a Harry Potter LEGO set dream comes to life – and it's not a MOC, it's a real set release. This Harry Potter's Wizarding World's latest is a 6,020-piece LEGO set the likes of which have never been released before. As such, it's also going to cost you the appropriate amount of cash: A cool four hundred bucks American, good buddy.
Before you lose your mind thinking this is going to be a to-scale minifigure build, hold your horses. It's not that. Instead this castle is a Microfigure build – built to micro scale. Those are the one-peg figures you might've seen before – just about as small as LEGO gets. This set is NOT for tiny children.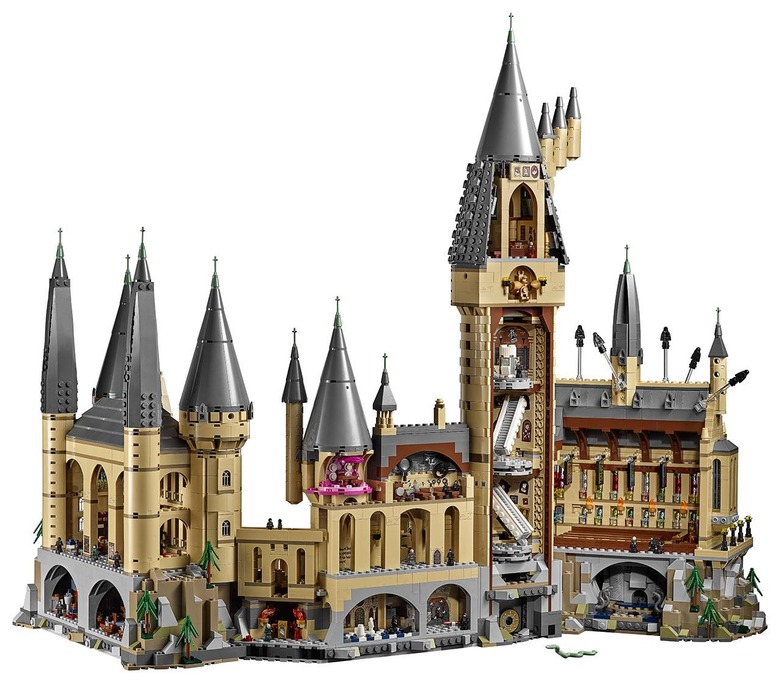 This set has an immense about of detail and bestowed upon it were large amounts of creative building. The smaller a model gets in the LEGO universe, the more intense the creative problem-solving must be in creating recognizable objects. This, then, is one of the biggest amalgamations of top-level problem solving at LEGO in an official set ever attempted.
This set contains TWENTY-SEVERN MICROFIGURES. That's got to be the most figures of any sort included with a LEGO set, by far. They include: Harry Potter, Ron Weasley, Hermione Granger, Draco Malfoy, Albus Dumbledore, Professor Snape, Professor McGonagall, Remus Lupin, Professor Dolores Umbridge, Argus Filch, Lord Voldemort, and Bellatrix Lestrange. Also included, according to LEGO: "3 students from each of the 4 houses, 2 chess pieces and the Architect of Hogwarts statue and 5 Dementors, plus Aragog the spider and the Basilisk figures, and a buildable Hungarian Horntail dragon."
See if you can spot the lot in the gallery of product photos provided by LEGO below. I think I've been able to find about 15-20 so far.
IN ADDITION, this set will include a few minifigures for good measure. They'll be Godric Gryffindor, Helga Hufflepuff, Salazar Slytherin, and Rowena Ravenclaw, all with their house sigils set out before them. Hogwarts includes a microscale model of Hagrid's Hut as well as the Whomping Willow. If you're going to go ahead and build the forest, you'll have to bust out your own additional pieces, god help you.
This set will be available starting on September 1st in LEGO stores and wherever the best LEGO-holding locations around the world can be found. This set will cost you right around $400 USD, and again, it rolls with approximately 6,020 pieces in all.