This Craftworks Toolbox Comes With A Twist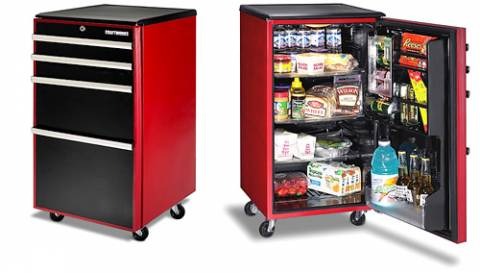 Certain men have a bit of a love affair with their garage. They make fun of women with all their baubles and shoes, but to be honest they love to accessorize themselves, they just confine it to the garage. Well they would definitely love this refrigerator from Craftworks.
This fridge would definitely blend in with the rest of your toolboxes. It would also be great for those long nights when your wife has kicked you out of the house after she found out how much you spent on the fridge.
The refrigerator is 4.4-cubic feet and is priced at a hefty $350. Which is about double what you would pay for a regular mini fridge.
Craftworks Refrigerator Thinks it's a Toolbox [via Gizmodo]