This ceiling mount for Amazon Echo makes perfect sense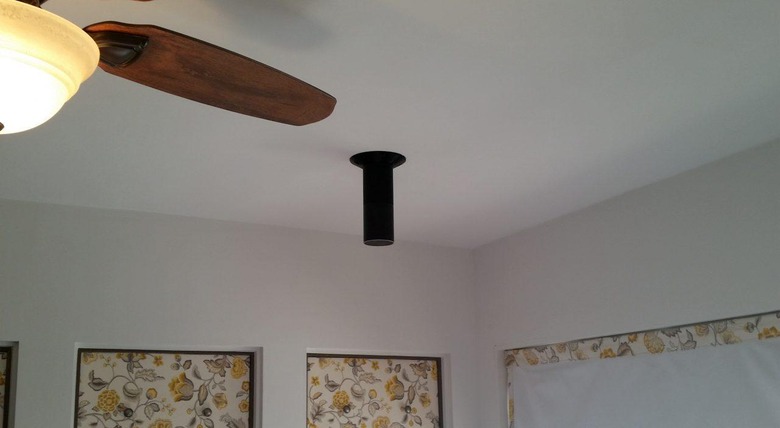 Amazon's Echo is already proving its worth in thousands of kitchens and living rooms, but when your smart speaker is entirely voice controlled, why does it need space on your coffee table? One enterprising Redditer has taken the obvious next step and moved his Echo completely out of the way, cooking up a ceiling mount that not only helps keep things tidy but could improve performance, too.
That's because, even though Echo has a clever seven-microphone array which does a pretty good job of identifying and listening to speech even from across the room – complete with some oddly attentive lights – furniture, people, and other objects can still get in the way.
Up on the ceiling, though, there's far less chance of those things impairing reception, plus it also means there's less to impair the Echo's speaker performance.
The mount also supports wall installation, or being used to effectively lock Echo down on a surface – handy if your pets have a tendency to knock the cylindrical speaker over.
Echo does have a few limited physical controls, which ceiling mounting will probably put out of reach. The manual trigger button isn't a great loss, since most will use the "Alexa" spoken prompt anyway, and the volume can be controlled by voice command too.
However, it does mean the privacy button – which turns off the microphones – won't be accessible. Whether that's a concern to you depends on how paranoid you are about Jeff Bezos & Co. having an an ear in your home.
All of Alexa's settings – and the connectivity for the individual Echo speakers – are handled through Amazon's smartphone apps for iOS and Android, so even if you need to make some adjustments you shouldn't need to take it off the wall.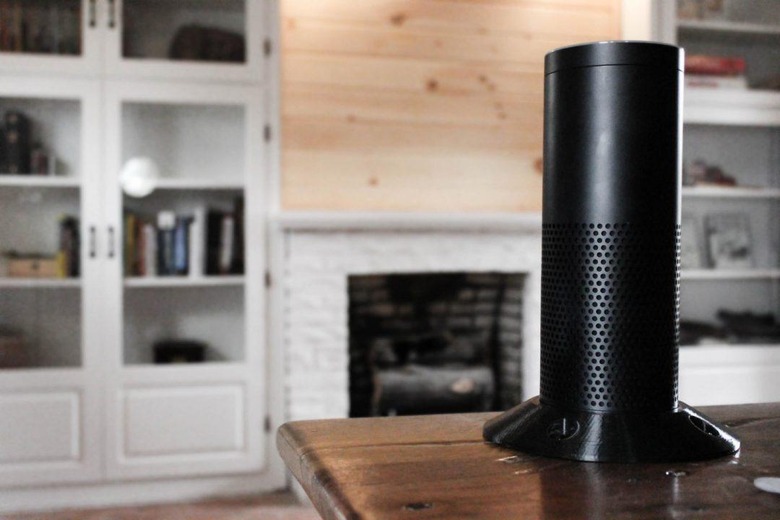 A second version of the mount works with Amazon Dot, the smaller version of Echo which is intended to be plugged into external speakers for music playback.
Based on the popular response over at Reddit, the mount's creator has begun 3D printing them for sale on Etsy at $25 each. Three different colors are available, or you can specify a custom version to match your decor.
VIA Ry Crist
MORE Reddit