Amazon Tap and Echo Dot join Alexa in the connected home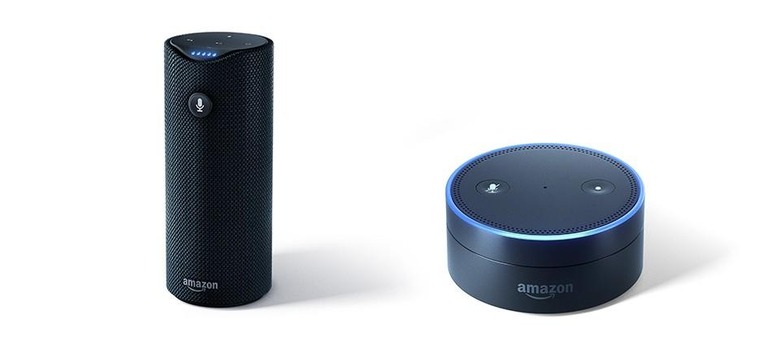 In an unexpected surprise this Thursday morning, Amazon has just announced two new devices in its Echo connected speaker lineup. Dubbed the Amazon Tap and Echo Dot, both units feature the Echo's digital assistant Alexa, or connect to it in some way. Both are available for pre-order starting today, although the Echo Dot has a pretty interesting buying process, which we'll get to in a moment.
First up is the Amazon Tap, which can be summed up as being a portable version of the standard Amazon Echo speaker. In addition to supporting the same Alexa voice commands, the Tap functions as a Bluetooth and WiFi connected speaker, complete with stereo sound and 360-degree audio.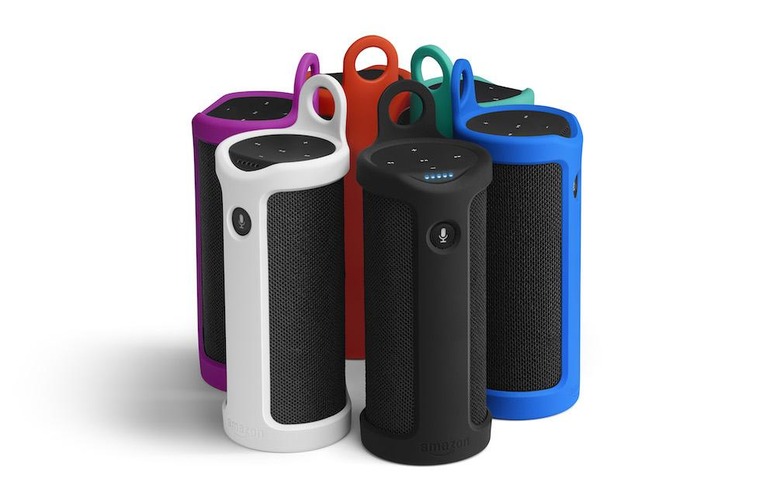 The name Tap comes from the fact that it operates on a "tap to use" basis, as opposed to being always on like Echo that remains at home. With a weight of just 1 pound, Amazon says a full charge will have the Tap pumping out music for 9 hours, or keep it in standby for up to 3 weeks. Speaking of charging, it's powered through a charging dock that connects easily to the speaker's base.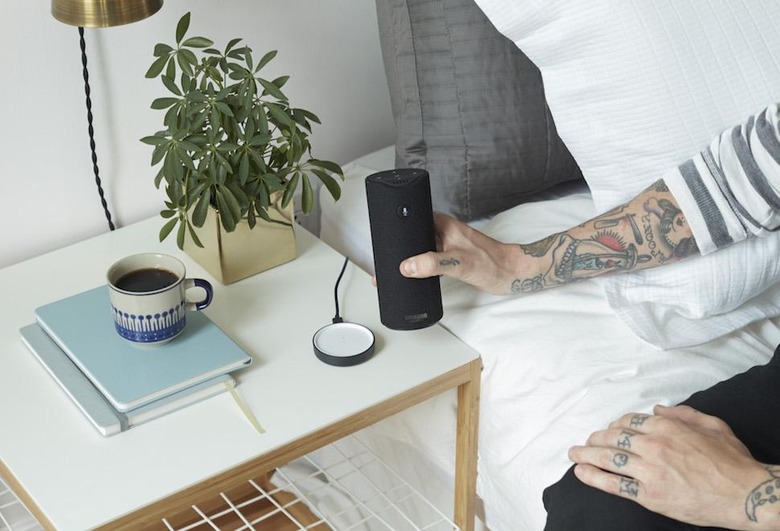 The Tap has a price of $130, and Amazon says orders will begin shipping on March 31st.
Next is the Echo Dot, the little hockey puck-resembling unit. This basically contains the brains of the full-size Echo, but removes the speaker functionality, allowing users to connect it to their own speakers and introduce voice recognition functionality. It can be connected to audio systems over Bluetooth or with an audio cable, and with its tiny built-in speaker, can be used as a smart alarm clock.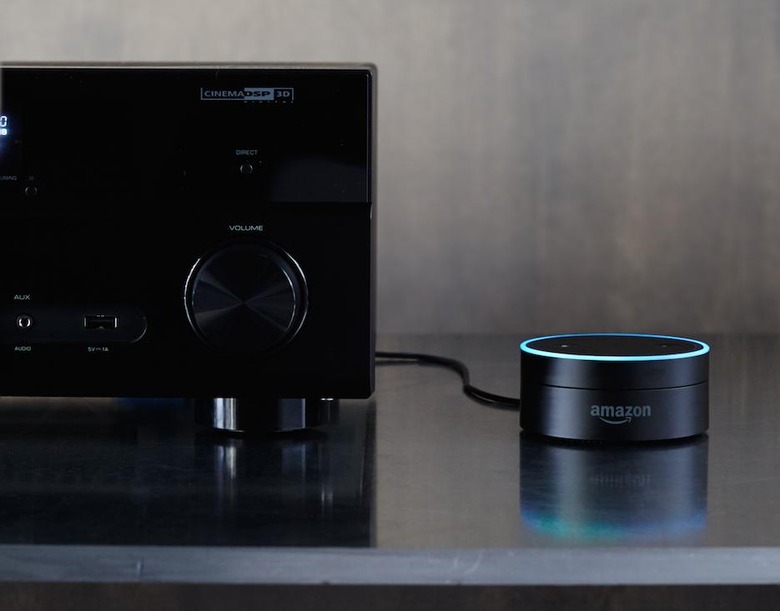 Amazon notes that the idea for the Echo Dot came from customers wanting to add Alexa voice command technology to their other smart home devices, minus the need for a speaker. So in addition to connecting to third-party audio systems, the Echo Dot works with things like thermostats, lights, and more. It features the same "far field" voice recognition as the original Echo, so users can make requests and give commands from 20 to 25 feet away, even in noisy environments.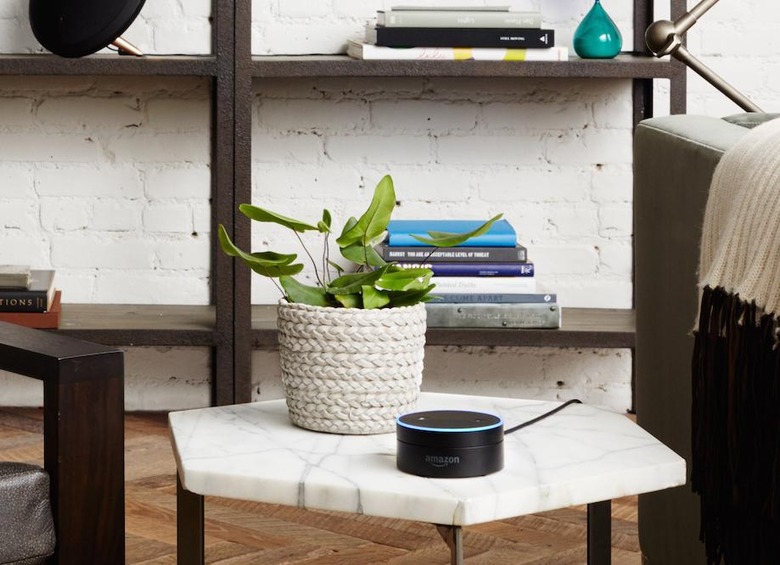 The Echo Dot is priced at $90, and will also start shipping on March 31st, but here's the odd thing about getting one: you can't just go on Amazon's website and order it. Customers need to already own the standard Echo speaker or the Amazon Fire TV. So they need to ask Alexa to order an Echo Dot.
It's an interesting tactic by Amazon to further the use of its Alexa platform, plus they can see how customers make use of both the Echo Dot and regular Echo in the same home. But then again, the company states that the Dot can be used completely independent of the Echo speaker, so it doesn't make sense to limit it to people who already own the latter. Here's hoping they make the Dot available to everyone soon.