This Bose smart speaker pairs Alexa and Google Assistant with a 12hr battery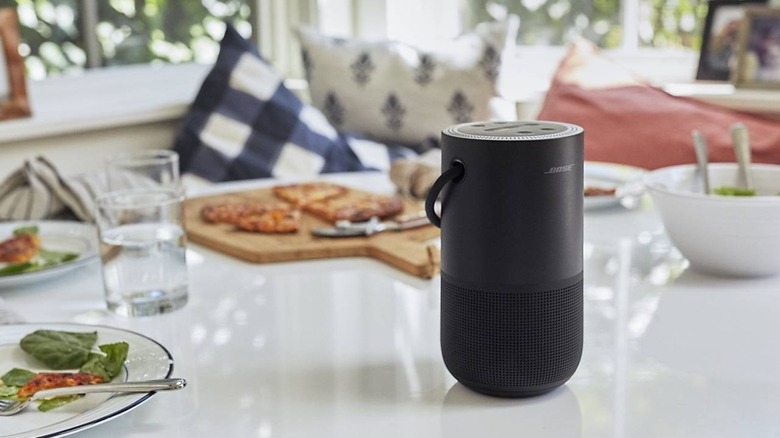 Bose has a new wireless smart speaker, offering not only Alexa and Google Assistant support but a rechargeable battery to properly cut the cord. The new Bose Portable Home Speaker may not have an especially imaginative name, but it's certainly not short on features, and that seems more important overall.
A stubby cylinder, the 2.3 pound speaker has WiFi and Bluetooth, along with AirPlay 2 support for Apple devices like an iPhone. There's also Spotify Connect support, together with voice-activated Google Assistant and Amazon Alexa.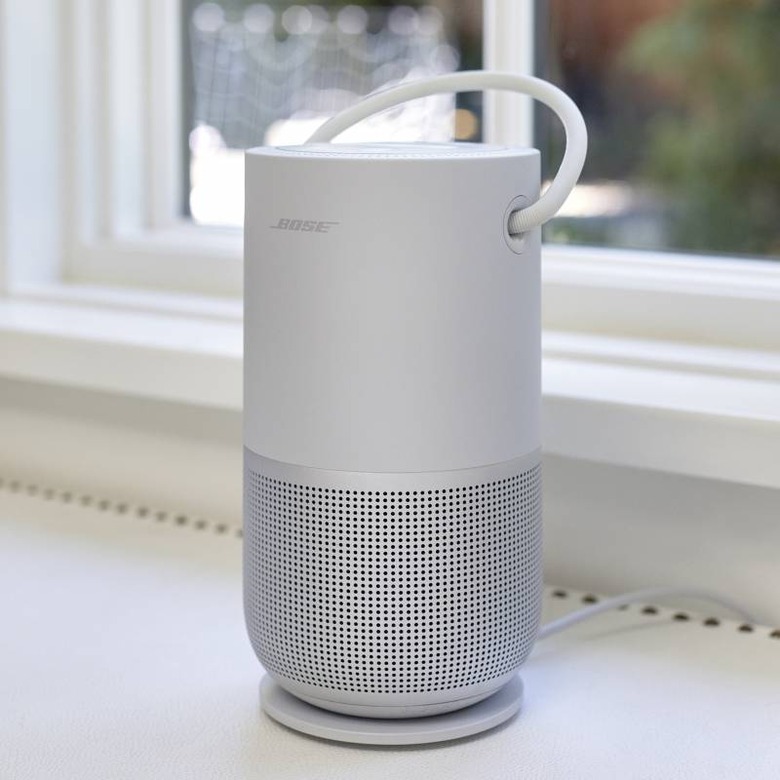 Inside the 7.5-inch tall anodized aluminum housing – finished in black or silver – there's a high-excursion driver and three passive radiators, along with what Bose describes as "a proprietary deflector." The result is 360-degree sound. Bose also uses processing to combine the left and right stereo channels more successfully, meaning that even though the Portable Home Speaker is mono it shouldn't sound underwhelming.
Next year, meanwhile, Bose will have an update that allows two Portable Home Speakers to be paired together and run simultaneously for multichannel playback. With the Bose Music app, meanwhile, it's possible to create a multiform system with other Bose smart speakers and soundbars. Later in 2019 an update will allow using the Portable Home Speaker's assistant support to control a Bose SoundLink speaker too.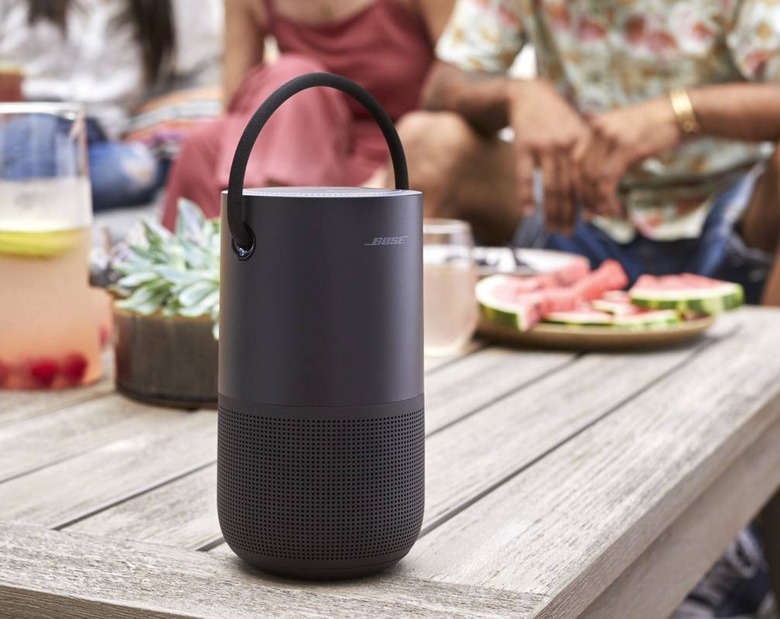 The battery lasts for up to 12 hours, the company says, and can be charged up via a regular USB-C cable. Alternatively, Bose will offer a separate charging cradle that the Portable Home Speaker can sit on to recharge.
Physical controls include volume, play/pause, and track skipping. There's also the ability to trigger a virtual assistant or mute the microphone; unlike many smart speakers, Bose actually cuts the power to its microphone in that case, for extra reassurance. It's also possible to switch Bluetooth source from the speaker itself.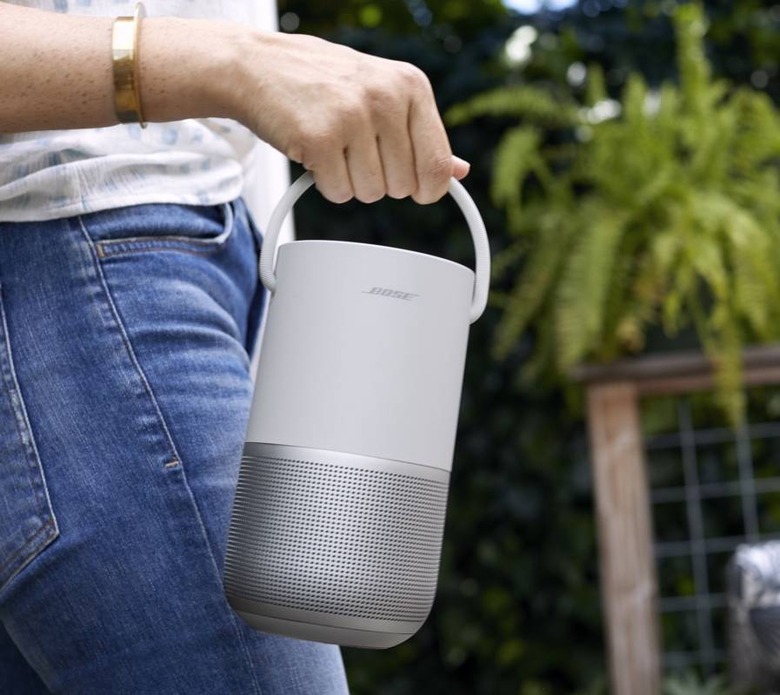 Finally, there's IPX4 resilience to splashes and rain, and Bose says the speaker should be able to withstand a bump or a drop without issue. There's a handle on top to help you tote it between the house and the garden.
All those features don't come cheap, mind. When the Bose Portable Home Speaker goes on sale come September 19, it'll be $349. The charging cradle will be $29.