This Acer Chromebook R 11 shows why Windows is afraid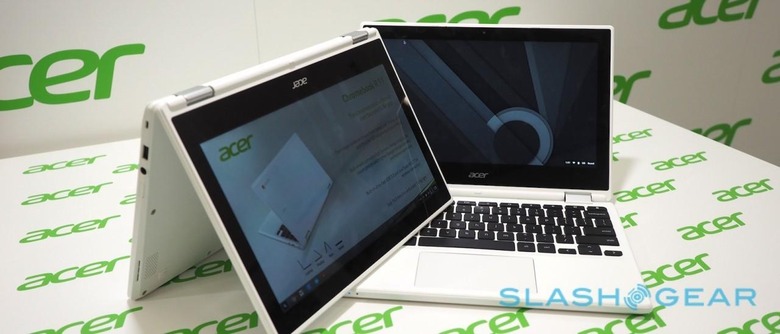 Once upon a time, Chromebooks were the flimsy, uninspiring netbooks of the cloud generation. Now, they're often more interesting than "proper" computers. Case in point: 2015 has seen a number of striking convertibles, offering multiple form-factors with the sort of budget pricing that Google's Chrome OS has become notorious for.
Here at IFA 2015, it's Acer's turn to show off its Chrome talents. Its weapon of choice is the Chromebook R 11, its first convertible Chrome OS machine, borrowing 360-degree hinges from existing Windows ultrabooks.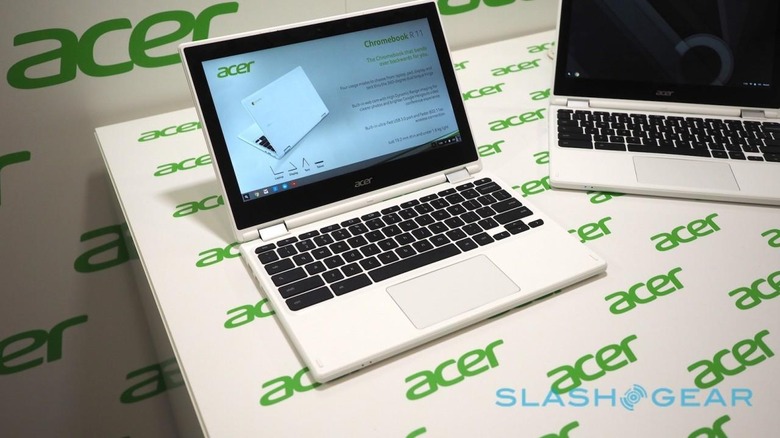 As ever, the price is the first thing that catches the eye, and the Chromebook R 11 will launch in the US from $299 come October. Your money gets you an 11.6-inch display and Intel Celeron processor.
Of course Acer had to make a few compromises along the way, so the screen only runs at 1366 x 768 resolution and the casing is plastic. It's not the thinnest Chromebook out there, either, at 19.2mm thick and around 1.25kg.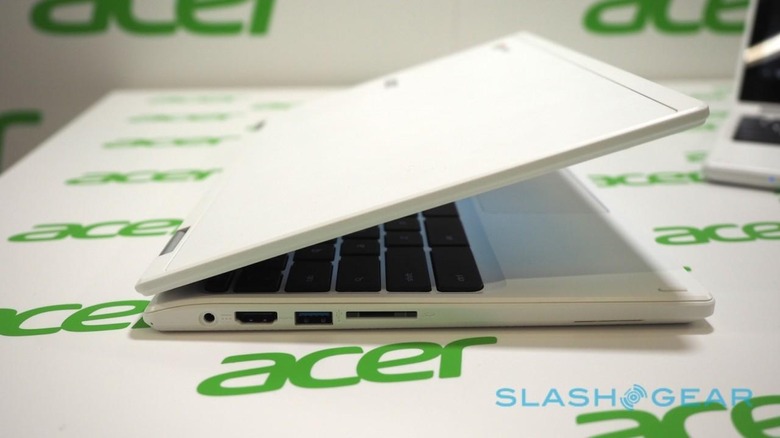 That arguably wouldn't matter too much if it wasn't for the big competitor in the space, ASUS' Chromebook Flip. That has a slightly smaller screen, at 10.1-inches, but feels more premium and is only 15.6mm thick.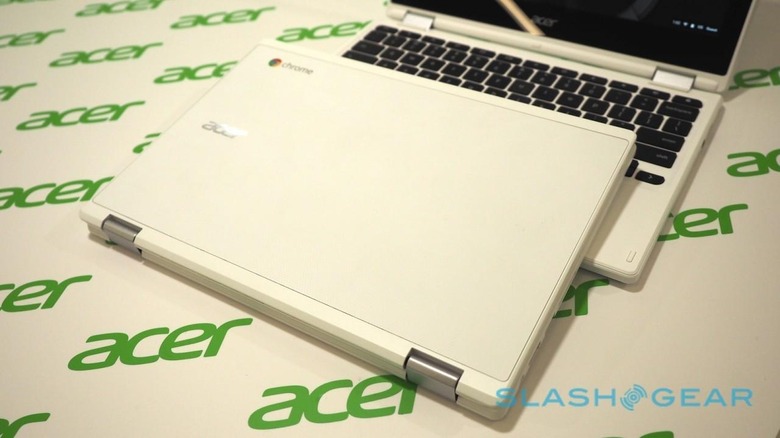 In the Acer's favor is the quality of its hinges. I have to confess, when I went to rotate the screen around I expected the grind of plastic-on-plastic, or maybe an unpleasant feel to the mechanism.
Instead, the screen flipped around smoothly and reassuringly. Set back down on the table, the Chromebook R 11's screen could be stabbed at without the hinge tilting or moving.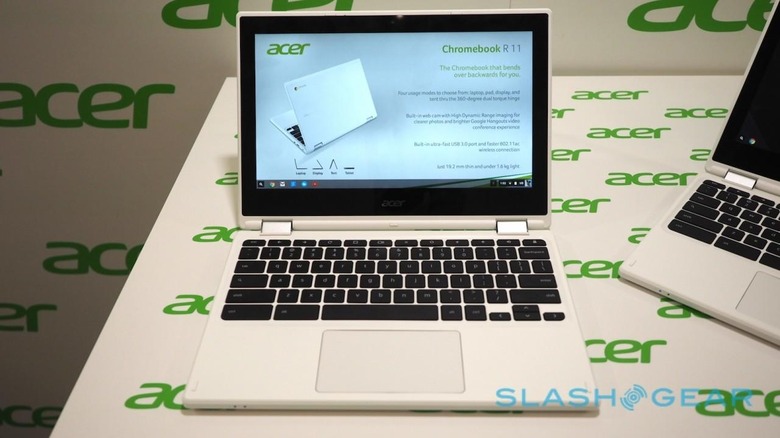 That bodes well for long-term performance, though we'll have to put the new Acer through its paces on our test bench to know how well it holds up in other areas.
Nonetheless, you're getting a significant amount for your money, and there's no doubting that the rise in imaginative form-factors among Chromebook manufacturers is driving the market in ways much more exciting than PC notebooks. If you're tempted yourself, it's on sale next month.