This $800 MacBook Air clone wants to be the Nexus of Linux laptops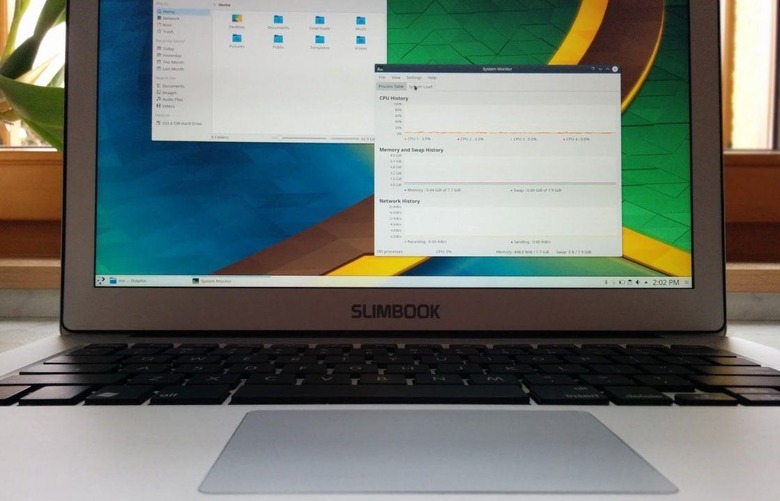 "Put Linux on it" may often be the solution to a sluggish old laptop, but what if you want to go open-source from the outset? That's the market the KDE Slimbook is looking to address, a new 13.3-inch notebook running the Ubuntu-based KDE neon operating system. The aim is out-of-the-box usability, with none of the driver headaches or setup woes that can sometimes come with repurposing a Windows or Mac machine.
Two versions of the Slimbook are on offer. $779 gets you the Slimbook i5, with an Intel Core i5-6200U 2.3GHz dualcore processor, while $907 nets you the Slimbook i7, which steps it up to a Core i7-6500U 2.5GHz dualcore. Both have Intel Graphics HD 520, up to 16GB of DDR3 memory, and up to 500GB of SSD storage. The display is a 13.3-inch 1920 x 1080 Full HD panel.
Ports include two USB 3.0, a mini HDMI, SD/MMC card reader, and ethernet courtesy of the included adapter. There's up to WiFi a/b/g/n/ac and Bluetooth 4.0, a webcam, and a backlit keyboard. The battery clocks in at 6,800 mAh.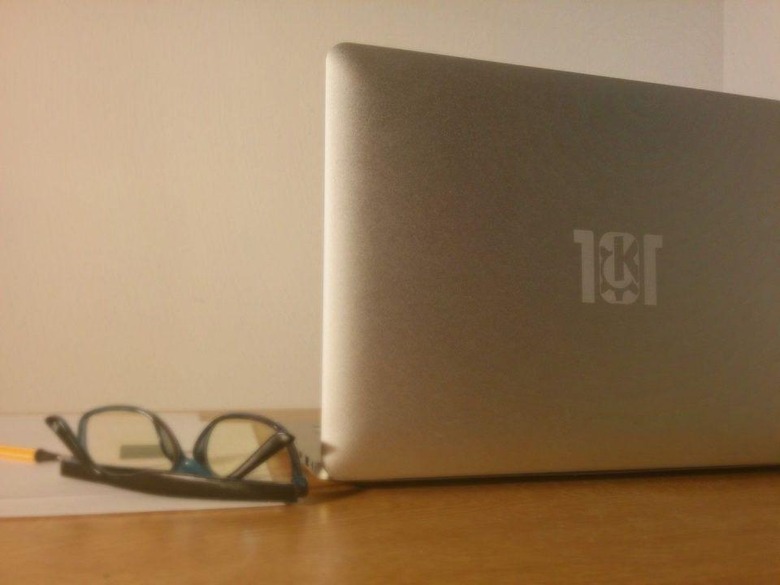 The hardware is the handiwork of Spanish retailer Slimbook, and as you might have already noticed, it bears some striking similarities to a certain Cupertino firm's designs. Of course, looking like a MacBook Air is no bad thing – there's a reason Apple's ultraportable has been so popular, after all – though some might wish for a slightly more up-to-date set of ports. USB-C would have been a nice addition, for instance.
What the KDE Slimbook is really all about, though, is helping shed Linux's reputation for being fiddly and time-consuming to set up. "The KDE Slimbook allows KDE to offer our users a laptop which has been tested directly by KDE developers," KDE's Thomas Pfeiffer said of the machine, "on the exact same hardware and software configuration that the users get, and where any potential hardware-related issues have already been ironed out before a new version of our software is shipped to them."
Much as Google's Nexus program attempted to be the gold standard for the Android experience – and coerce other manufacturers into shaping their act up too – so KDE's strategy is one of cutting out potential confusion in the name of the best possible performance. This certainly isn't the first time we've seen a Linux-based laptop; Dell revamped its Linux range last March, for example. However such a notebook developed by the people behind the OS version itself is far more of a rarity.
Exactly how many customers will want to cough up the cash for such a thing is unclear at this stage. It may well be that the primary audience remains developers, who want to focus on creating software without having to worry about the system diagnosis that is part and parcel of installing Linux on a donor PC yourself. Still, if you've always wanted the polish of KDE neon on something others will confuse for a MacBook, the KDE Slimbook might be the best place to start.
MORE KDE