Dell releases new Linux-powered laptops, including XPS 13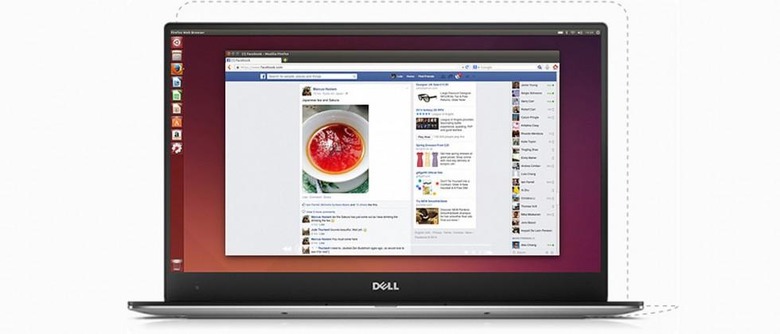 Linux users who've been looking for some new, quality hardware to run their preferred operating system on are in luck, as Dell has just released a handful of new laptop options, starting with the Intel Skylake-featuring XPS 13. The latest developer edition of the laptop keeps the super-thin screen bezels and impressive display, but simply replaces Windows with Ubuntu Linux 14.04 as the standard shipping software.
Dell has put a fairly steep sticker price on it however, at $1,550, because the Linux version of the XPS 13 is limited to the model with the Core i7 chip. That will also include the quad HD+ touchscreen display, and the impressive 16GB of RAM. There's chance Dell may also release a Linux version of the Core i5 model, dropping the touchscreen and including 8GB of RAM, but there's no word on when that may happen.
If the XPS 13 isn't what you have in mind for hardware, Linux is also an option now on the Precision line of mobile workstations, including the 3510, 5510, 7510, and 7710 models. This gives Ubuntu users the choice of including a 4K display and Xeon processors with their machine at the higher levels.
It's also worth noting that several minor OS bugs weren't able to be addressed before Dell launched the laptops, but have been fixed since. So those who purchase either the XPS 13 or a Precision model are encouraged to get the latest over-the-air Ubuntu updates.