This 2016 BMW M2 Coupe Looks Like A Future Classic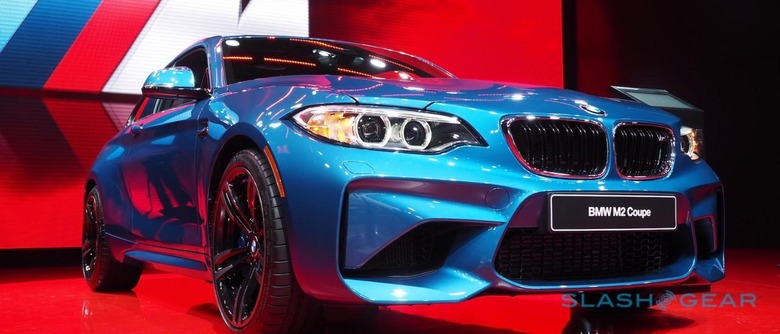 Small needn't mean meek, and the 2016 BMW M2 Coupé is an excellent example of that. Making its global debut at the North American International Auto Show 2016 in Detroit this week, the potent little two-door borrows some of the aggressive style – and even some components – from its bigger siblings, but packages it into a (somewhat) more affordable machine.
Keeping things ticking is a 3.0-liter straight-six, which thanks to twin-turbochargers is good for a heady 365 horsepower and 343 lb-ft of torque.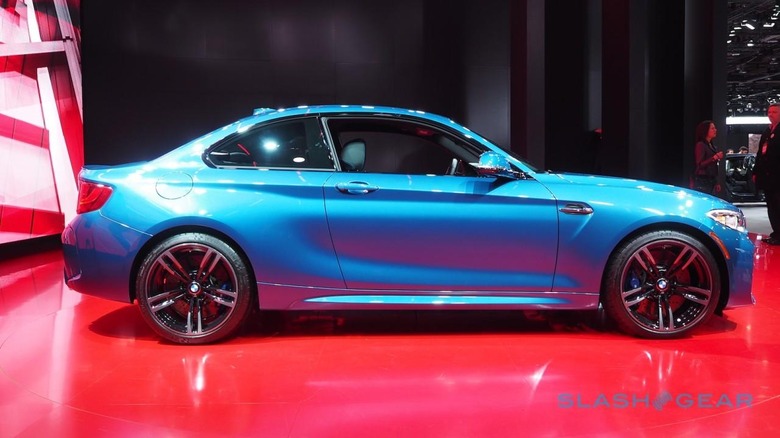 Looking like a baby M3/M4, the M2 Coupé actually raids their parts bucket too. The front and rear aluminum axels, for instance, are taken from the more expensive cars, as have the gearbox, crankshaft, and pistons.
BMW will offer a six-speed manual and a seven-speed DCT, with 0-60 mph times of 4.5 and 4.3 seconds, respectively. Both get an electronic limited-slip differential as standard, and are speed-limited to 155 mph.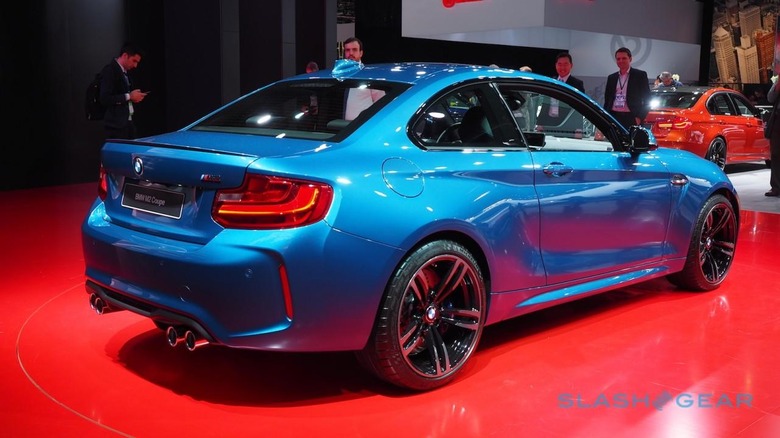 Courtesy of the meaty body-kit, the M2 Coupé is surprisingly aerodynamic. Drag is cut 5-percent over the regular car, while lift has been trimmed by a whopping 35-percent. The wheel arches are swollen to accommodate the big M-branded wheels.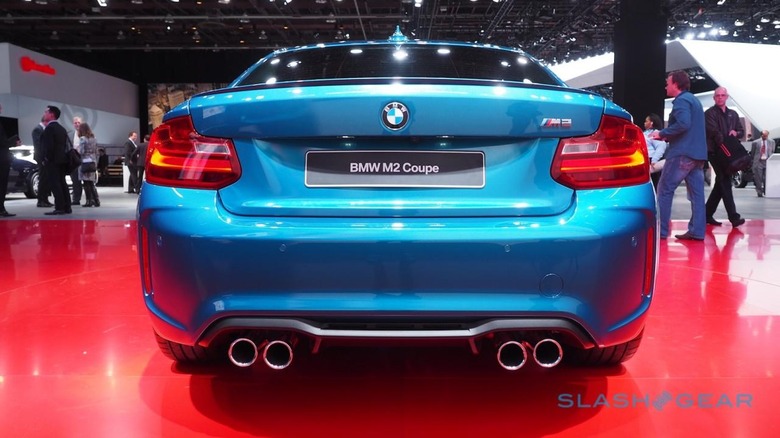 Inside, it's dark, and moody, and driver-centric. The rear seats aren't going to be much fun for anyone but children, but the leather and the stitching – a fetching contrast blue in this particular show car – feel top-notch.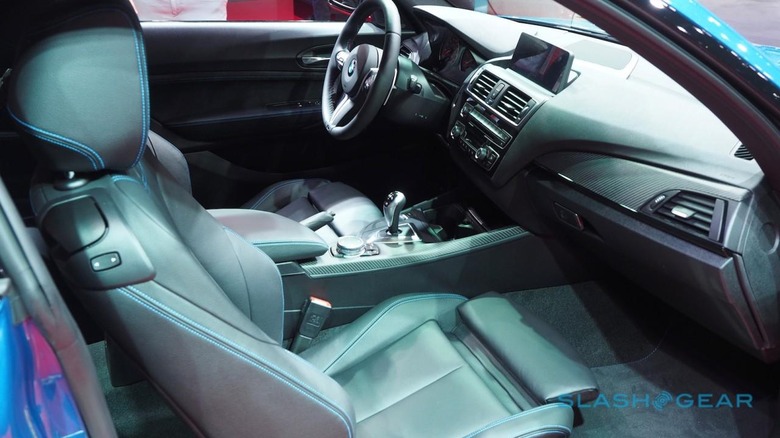 You pay for that – and the performance – of course, with the M2 Coupé set to land in April for $52,695 for the manual. Given that's around $14k less than you'll pay for an M4 Coupé, though, it's arguably something of a bargain.
[gallerybanner p="422902"]