ThinkPad Anniversary Edition 25 Finally Brings The Retro Rumors To Life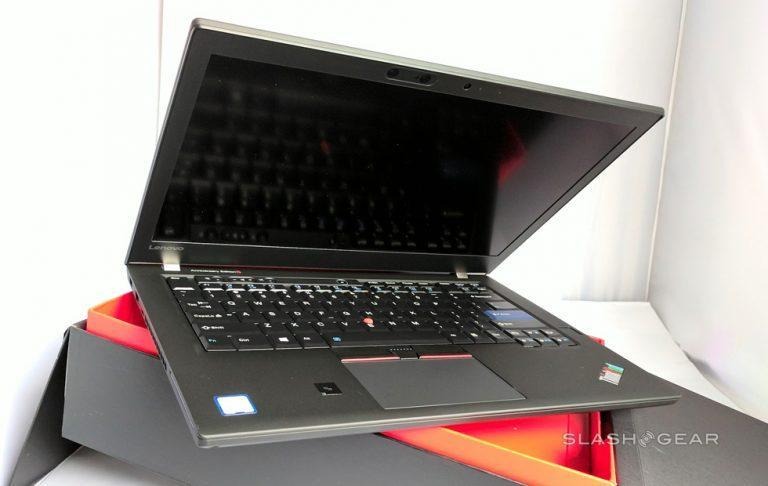 When it comes to laptops, there are few that are as iconic as the ThinkPad. The ThinkPad line is turning 25 years old today, and to celebrate, Lenovo is finally releasing the "retro" ThinkPad it's been teasing since 2015. If you're part of the ThinkPad faithful and you've been missing the design of the line's classic machines, this is definitely something to take a look at.
Officially called the ThinkPad Anniversary Edition 25, this new notebook brings back many classic ThinkPad features. With it, you can look forward to a backlit 7-row keyboard, a collection of status LEDs, a TrackPoint in the middle of said keyboard, and a colorful ThinkPad logo. It even has a rubberized coating for that familiar ThinkPad feel.
Of course, it's only on the outside that Lenovo reaches into the past for inspiration. After all, a modern-day ThinkPad modeled after the hardware we had 25 years ago wouldn't be much use to anyone, so you can expect a fair amount of power under the hood.
ThinkPad Anniversary Edition 25 is outfitted with an Intel Core i7-7500U CPU and even has discrete graphics, with a NVIDIA GeForce 940MX coming along for the ride. The 14-inch FHD display has been outfitted with touch controls, and 16GB of RAM along with the laptop's 512GB SSD should keep things snappy. This new ThinkPad features plenty of ports too, with a USB-C port, three standard USB ports, ethernet, and an SD card reader.
As Lenovo puts it, the ThinkPad Anniversary Edition 25 is a "far cry from the original 700C" in terms of performance. This throwback to a simpler time is going to cost you, though, as the ThinkPad 25 costs $1899. Limited quantities will be available through Lenovo.com, but at the time of this writing, a buy page for the laptop doesn't appear to be live yet. In any case, we've got the new ThinkPad 25 on-hand, so look for our first impressions of the retro machine to be published later today!