ThinkGeek SDCC '15 collection brings Star Wars, Tesla, GOTG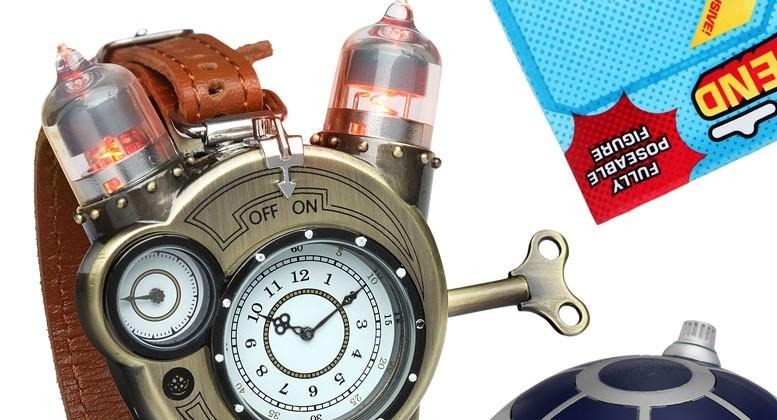 It's that time again – time to start diving in deep with the wide variety of product releases by device and accessory companies aiming to capitalize on the biggest comic book convention of the year. Today ThinkGeek is joining in on the fun with accessories from comic and cult-classic titles like Guardians of the Galaxy, Knight Rider, the Avengers, and Star Wars. You've already seen the Star Trek entry earlier this month. You'll also find an action figure beach towel to turn yourself into a Legend with big muscles and a trim bod.
First you're going to see the Star Lord Knapsack. This is a shoulder strap sack that replicates the equipment Peter Quill carries in the first Guardians of the Galaxy film. It's simple. It has a flap. It can carry an Infinity Gem. No big deal.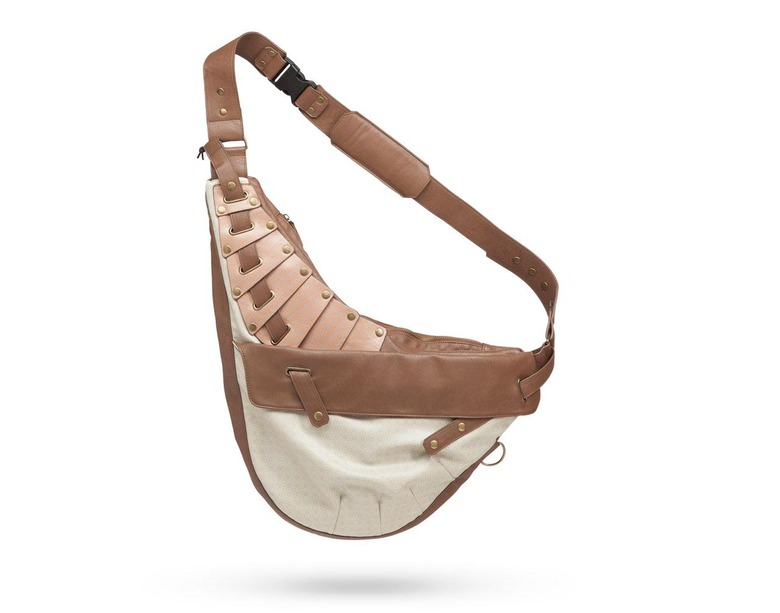 The beach towel is a towel to use at the beach – imagine that! You're going to have to look all buff when you use it. Be sure to wear your sunglasses.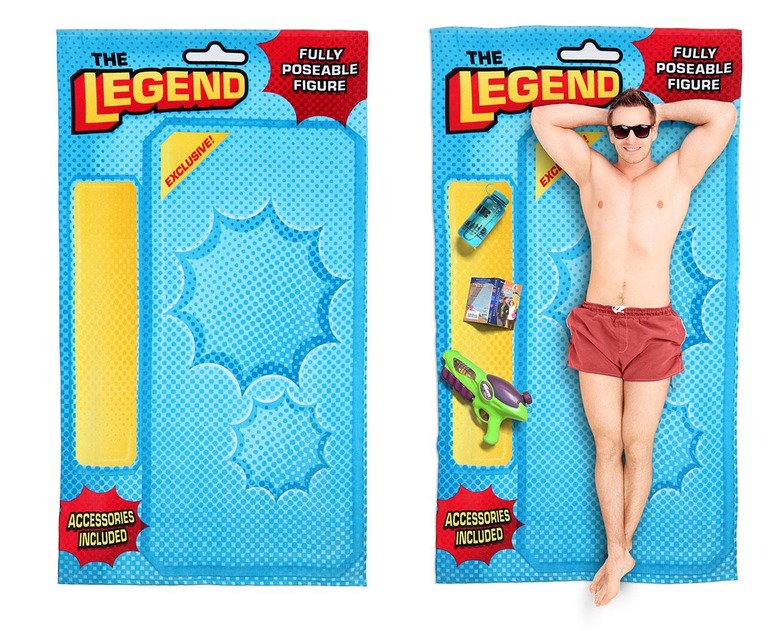 Next you'll see a Tesla Styles Watch. This watch pays tribute to the one true originator of the Tesla Coil and the man responsible for bringing the AC part of AC/DC to the masses. The power, not the band.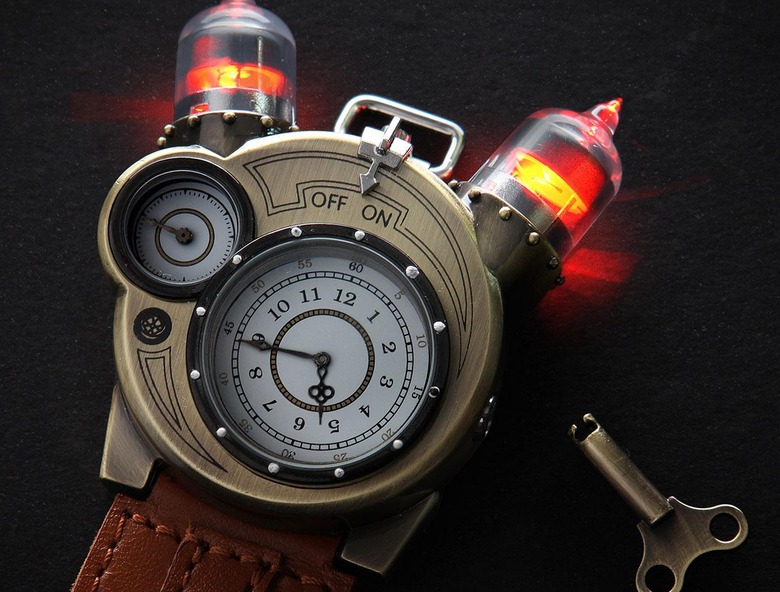 This watch has real working hands with Japanese movement. It's a real watch. LEDs sit in the vacuum tubes to the right and left of the watch, and the device is made with a 304 stainless steel case, glass face, and leather strap. This device runs on batteries – more batteries than your'e going to know what to do with – all included with the device: SR626SW (minutes/hour), SR521SW (seconds), and CR2032 (LEDs) button cell batteries.'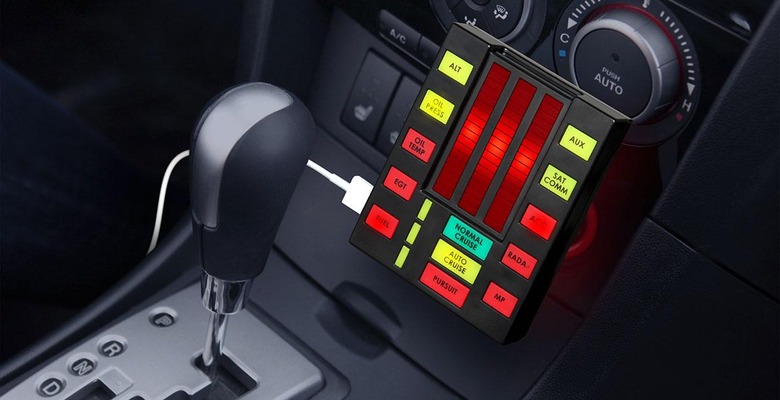 For those of you feeling the need to make your vehicle "smart" without buying a whole new vehicle, there's the Knight Rider K.I.T.T. Car Charger. This is an officially licensed Knight Rider product that works with light bars which sync to audio that plays back noises and 11 different phrases from the TV show. Epic.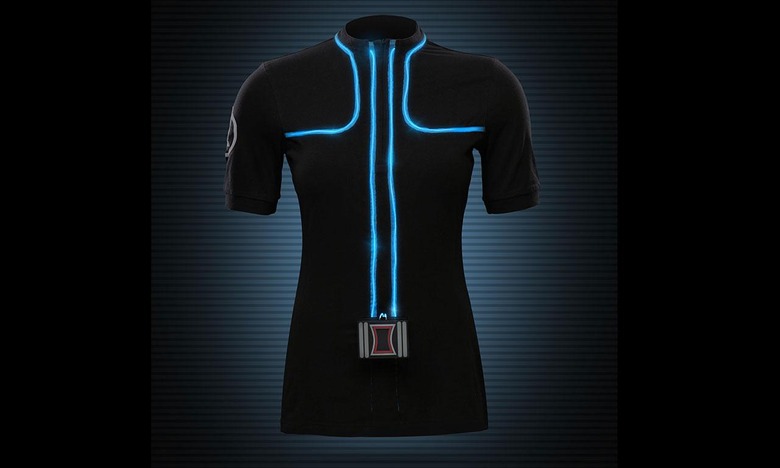 For the masses wishing to emulate their favorite Avenger, Black Widow, there's the Black Widow Light-up T-Shirt. This is officially-licensed Avengers: Age of Ultron merchandise, working with blue EL wire, Avengers logo on right shoulder, and a battery compartment at the waist. Everything is removable so you can wash this shirt when the time comes.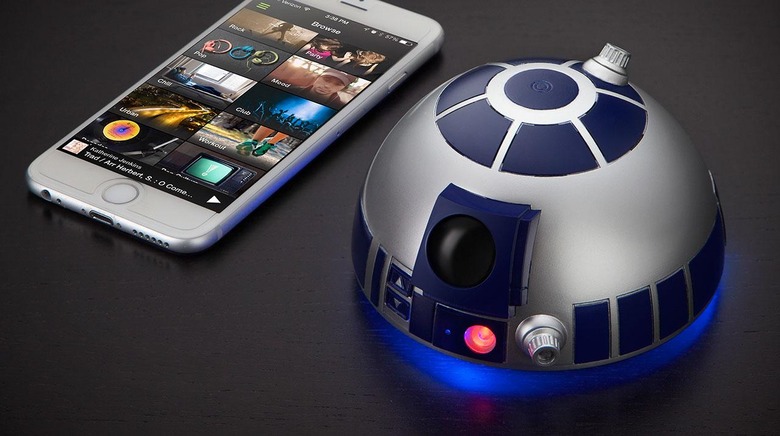 The Star Wars product in this collection is an R2-D2 Bluetooth Speakerphone. Exactly what you've always wanted to talk to on those lonely nights waiting for The Force Awakens to be released. Just a few more months now!
Each of these products will be launched in the near future – expect to see them in person if you're headed for SDCC this week!