Star Trek Communicator Bluetooth handset gets unveiled at Comic-Con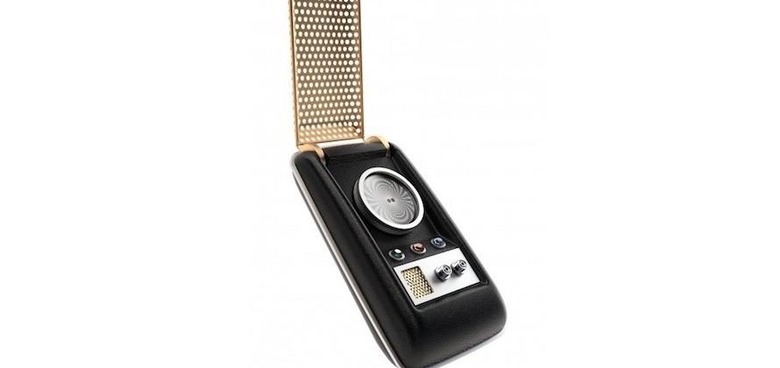 Star Trek fans rejoice! You're now going to have the chance to own an exact replica of the sci-fi show's Communicator device, and it's fully-functioning to boot. Sadly, the Communicator won't let call up to the Enterprise, but it will work as Bluetooth handset and speaker for your smartphone. The device is built by The Wand Company, and will be officially shown off for the first time at San Diego Comic-Con this week. You can even pre-order one now for $150 on the official Star Trek web store, however it won't be shipping until January.
As you can see from the photos, the Communicator has been carefully detailed, with The Wand Company saying they used "structured-light 3D scanning" to match every line and curve of the original device. The handset is made from die-cast aluminum, and it comes with the magnetic stand seen here, charging the Communicator wirelessly.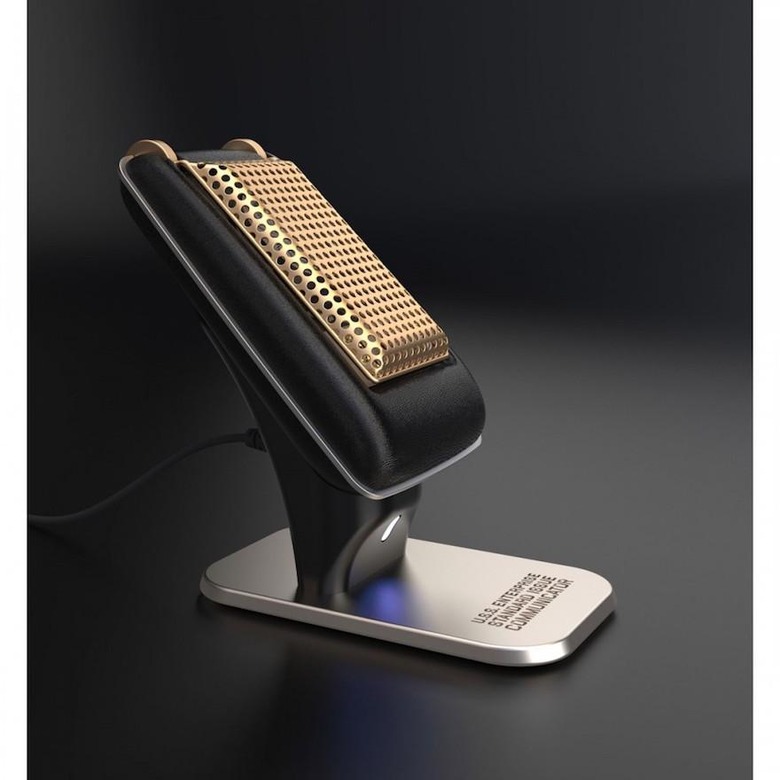 Once users connect it to their phones via Bluetooth, the Communicator can be used to make and receive calls, or work as a speaker for streaming music. And yes, phone calls can be answered simply by opening the grilled antenna cover.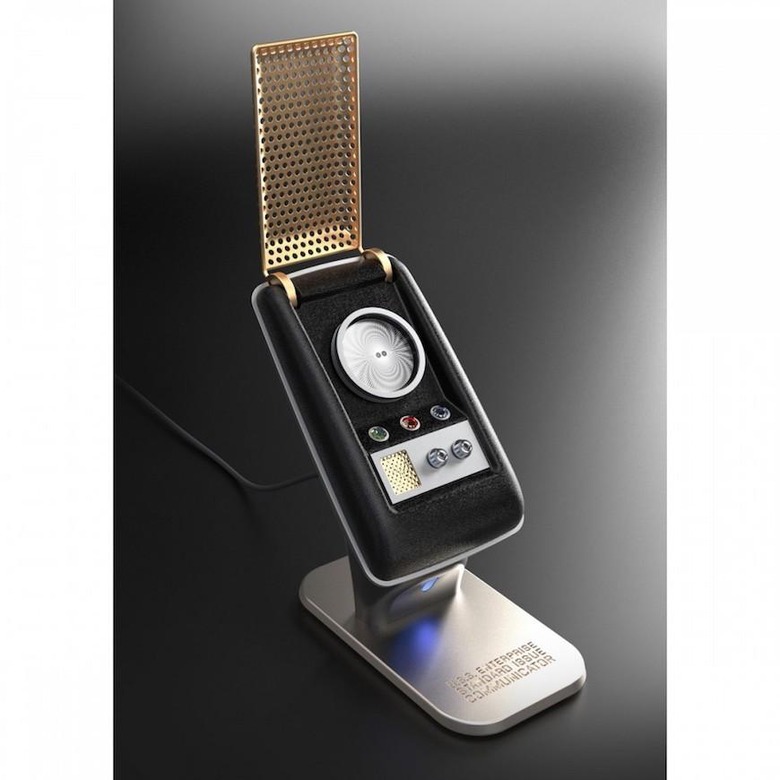 Die-hard Trek fans will also enjoy the fact that the handset comes with authentic sound effects from the TV show and recorded conversation fragments already on the device. So you can at least pretend you're calling the Enterprise and telling Scotty to beam you up.
SOURCE The Wand Company / Star Trek Shop