ThinkGeek iCADE iPad arcade cabinet finally gets shipping date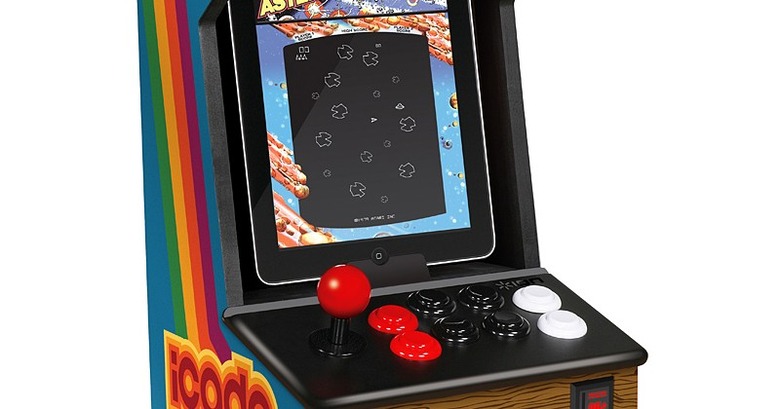 One of ThinkGeek's most popular April Fools' jokes of recent years has been the iCADE arcade cabinet for the iPad, and having been green-lighted the retro peripheral is finally going on sale. ThinkGeek has just told us that pre-orders for the iCADE kick off today, with the cabinet expected to ship from May 20.
Priced at $99.99, ThinkGeek's version of the iCADE will have the same retro "April Fools" graphics as the original prank. Bluetooth is used to hook up to your iPad, which slots into the screen section, giving you a proper arcade joystick and controls to use.
It's all ideal for Atari's "Greatest Hits" gaming collection, released into the App Store earlier this month. Later on, ThinkGeek intends to release an iCADE API so that developers can use the controls in their own titles. Best order quickly, though; the first batch has apparently already been sold, so anybody pre-ordering now will be getting units from the second batch.