These are the VR games Oculus Rift is counting on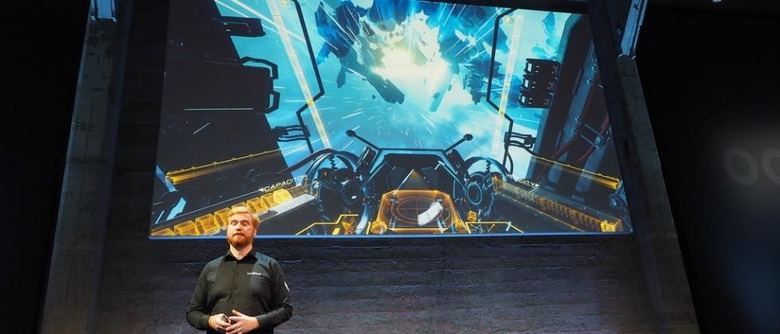 You can't just launch a virtual reality headset and then sit back, and so Oculus is already talking up its games roster ahead of Rift's release in Q1 2016. Though there's a long list of studios already developing titles for the 3D wearable, Oculus brought three on-stage at its Rift reveal event in San Francisco today: the developers behind titles like EVE Valkyrie, Chronos, and Edge of Nowhere. Each is designed especially to take advantage of the benefits virtual reality brings to immersive gaming.
"What was a surprise was how much VR added to the game experience, even with the DK1," CCP Games' Hilmar Veigar Pétursson said of the studio's experience developing EVE Valkrie, "EVE Valkyrie is the closes thing you're going to get to being a space fighter pilot."
"Because it's built from the ground-up for VR," he pointed out, "it showcases the best of VR."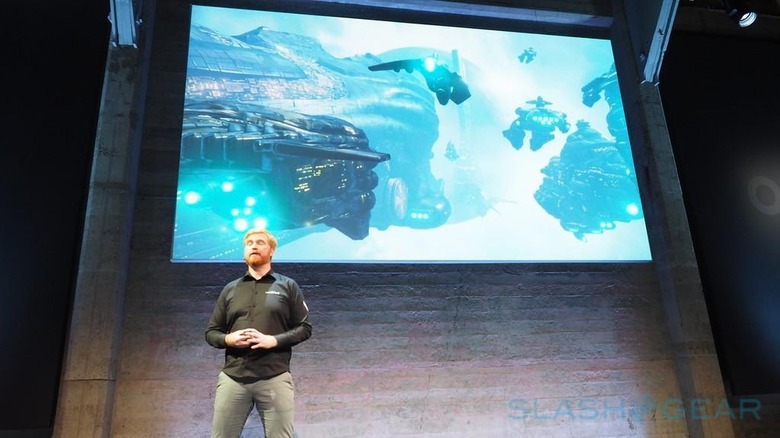 EVE Valkyrie has been seen before, but brand new is Gunfire Games' Chronos. "Central to this quest is an ancient labyrinth," David Adams of the studio said of the title, which sees a warrior take on that challenge once every year. Each time he fails, the labyrinth kicks him out and he has to wait another year to re-enter.
That passage of time is something which Gunfire Games has made central to how the main character tackles the game. "As a young man he's quick and nimble," Adams explains, "as he grows older he's a seasoned warrior, and as an old man he's wizened but uses his knowledge of magic and the labyrinth."
Finally, there's Edge of Nowhere, by Insomniac Games. It's another atmospheric adventure title, with CEO Ted Price insisting that it too was created with 3D and virtual reality in mind. Gameplay is, frankly, still something of a mystery – I'm left thinking Phantasmagoria but in VR, thanks to the ominous voices, moody environments, and creeping monsters.
At E3 2015 next week, meanwhile, Rift will be shown off with a number of other games, like Damaged Core, VR Sports Challenge, Esper, Lucky's Tale, and AirMech VR.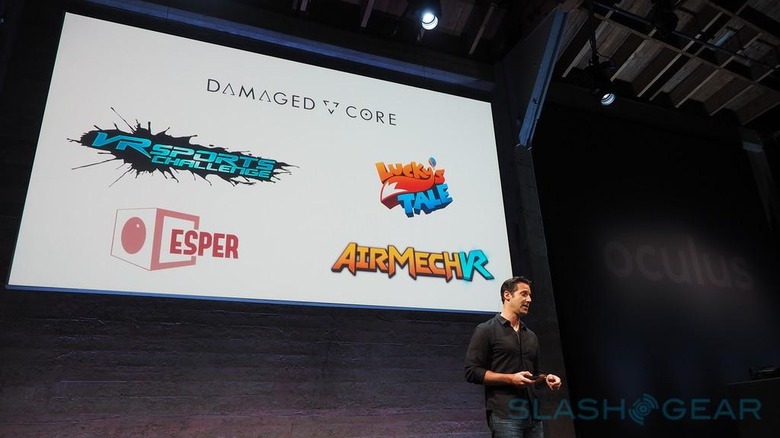 As for studio support, the partial list includes Carmon Games, 4A Games, Harmonix, Square Enix, and more.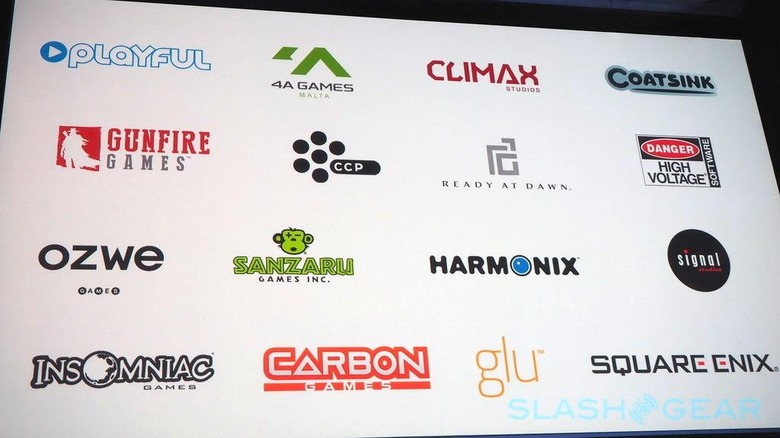 There's still at least six months to go before we even get to Oculus' Q1 2016 release window for Rift, but at least it won't hit store shelves lonely.