These are Amazon's Alexa white-box devices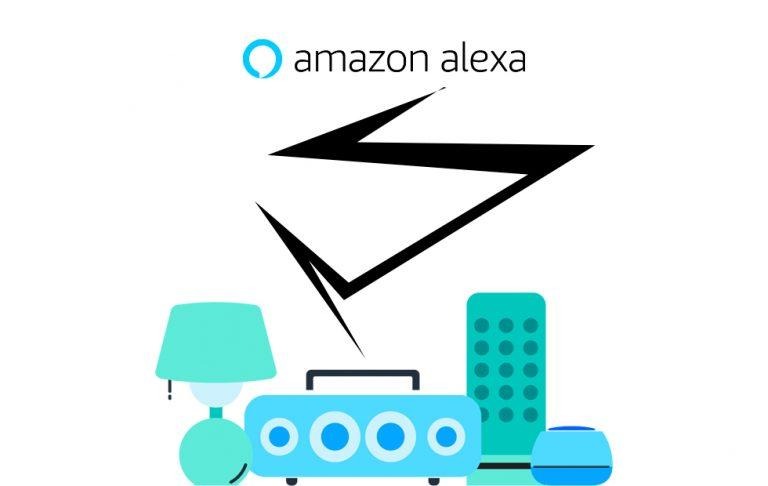 There's an array of white-box devices coming with Amazon's Alexa inside. A white-box device, in this case, means a fully operational piece of hardware made by a company willing to work with big-brand-name companies to sell said products with different brand names attached. Companies that make white-box devices are called Original Design Manufacturers (ODM). Amazon just revealed a whole mess of ODM partners rolling with Alexa technology.
The products Amazon has in their ODM portal are made by companies like JUNLAM, Narui, and Adition. Brands you'll probably never have heard of, because they don't often have their brand name attached to the products they produce. The products they have here are "pre-tested, final product designs qualified by Amazon."
White-box designs with Alexa are made with AVS, Alexa Voice Service. AVS can be accessed through the Amazon developer portal by manufacturers of devices and services of all sorts. Companies like Tonly Electronics and Wistron were partners with Amazon through this program earlier this year.
Amazon introduced one product each from three new ODM partners this week. JUNLAM's CAW-18057 and Narui's M120 should both look pretty familiar. They're both Alexa speakers with cylindrical hardware. Both have Bluetooth connectivity, Wi-Fi connectivity, and 2-mic voice capture arrays.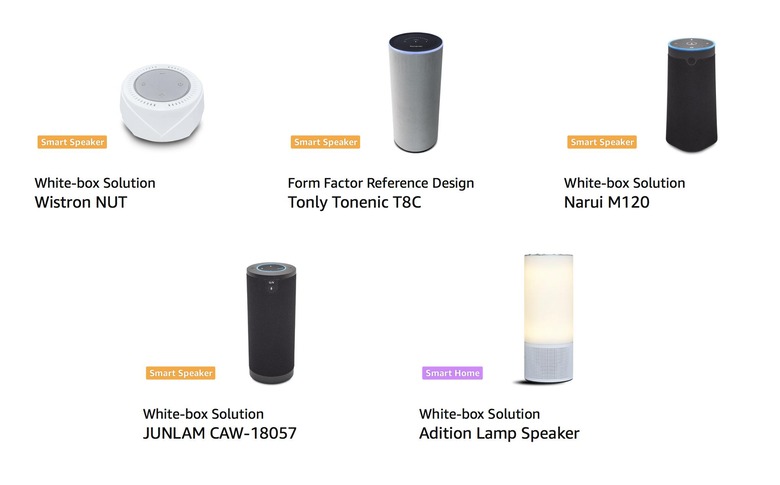 The Adition Lamp Speaker has Alexa and a pair of microphones, too. This lamp is a speaker and a microphone, so you can turn your lamp on by speaking to it, or order a new bag of dog food by talking to your lamp. This is the magic of the future, encapsulated in one white-box design.
Don't be surprised if you see any of these devices in the near future with ever-so-slightly tweaked aesthetics, sold by different, more well-known companies. Unfortunate for end-consumers, these white-box devices aren't available directly from their original manufacturers. You might be about to find one through 3rd-party sellers, but it's not likely!