These AR glasses are what Google Glass wanted to be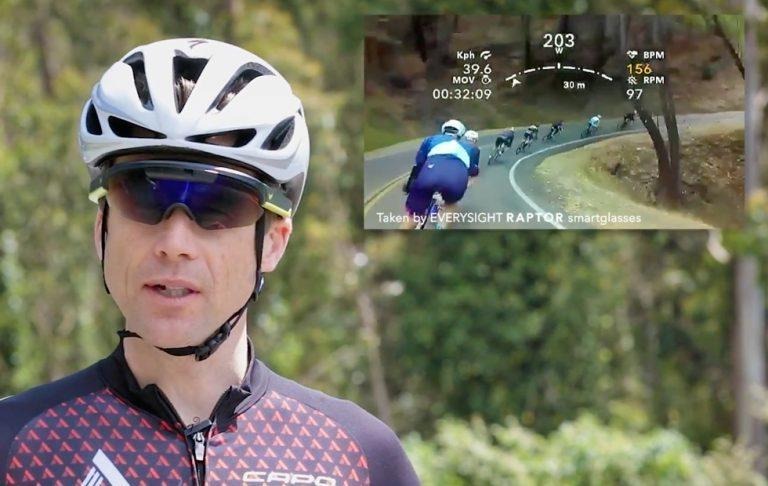 A pair of AR glasses from Everysight were announced today with Qualcomm technology inside. The Everysight Raptor AR Smartglasses work with a Qualcomm Snapdragon 410E SoC (embedded platform) enabling the device to roll with wireless connectivity technology like Wi-Fi and ANT+ Bluetooth. These glasses make information appear to be up in front of the user without blocking the user's vision while in motion – important when you're biking, of course.
Inside these glasses are a collection of information bits and pieces gathered and displayed in real time. The user can see turn-by-turn navigation as they ride their bike while the glasses also provide time, distance covered, speed, and the heart rate of the wearer.
Have a peek at the video above to learn more about these glasses. This pair of glasses was shown in brief earlier this year, while today we've got full details on release and pricing and accessories and all sorts of stuff.
"Everysight spun out of Elbit Systems, a defense technology company specializing in Helmet Mounted Systems for fighter jet pilots, so we have been working on consumer AR displays for a dozen year," said Asaf Ashkenazi, CEO, Everysight. "One of the biggest challenges in bringing AR technology to consumers was form factor, and the Snapdragon 410E embedded platform provided us with a tiny but mighty platform, small enough to fit in a pair of glasses, powerful enough to run our software."
SEE TOO: Apple Glasses' big AR push is already causing excitement
While the glasses have in-line controls, users will also have the option of handlebar-based controls. This handlebar control system will come separate from the headset for around $60 USD. These glasses will have RX frames available for around $30, while tinted visors are set to cost around $80. These glasses will come in black, black with green, and white with blue.
This pair of glasses isn't quite as expensive as the first version of Google Glass, but they aren't cheap! A pair of Raptor glasses with 16GB internal storage will cost users approximately $650, while the 32GB edition will cost approximately $700 USD. Early adopters that sign up for pre-order invitations can get the base model for around $500, while the larger internal storage version can be had for around $550.
Users can head over to Everysight dot com to register for a pre-order invitation if they do so please. Invites are currently scheduled to start arriving on November 15th, 2017 in the USA, while EU and UK resident invites are scheduled for January 2018. First shipments are scheduled for February 2018 for the USA, while the EU and UK has shipping scheduled for April of 2018.