theScore eSports aims for total coverage on iOS and Android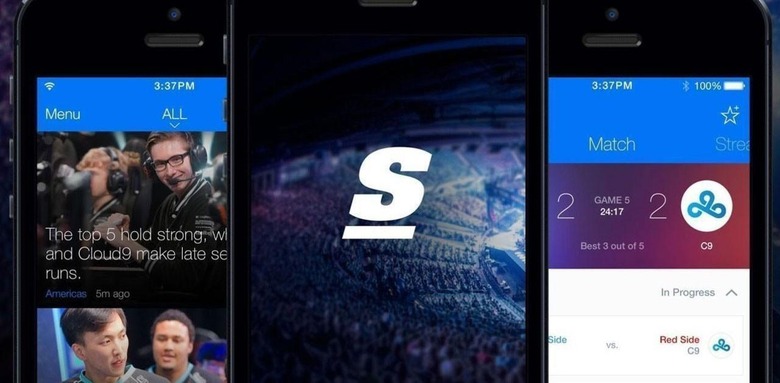 The fastest growing sporting environment today is – unequivocally – video games. It's a segment called "eSports", and the folks at theScore are aiming to bring a one-stop-shop for following the biggest and the best games in the world to mobile devices. Recently launched on Android and launched on iOS just this week, "theScore eSports" is an app that's aiming to bring all eSports scores, data, and connections to live feeds to your fingertips. Have a peek at the app here and listen in as its creators speak on the future.
The app version of theScore eSports brings live scores, statistics, links to video streams of matches, and news alerts to mobile devices. Push notifications are available in-app for Match Start and End, Game Start and End, and users are able to get notes about Teams, Players, and Breaking News as well.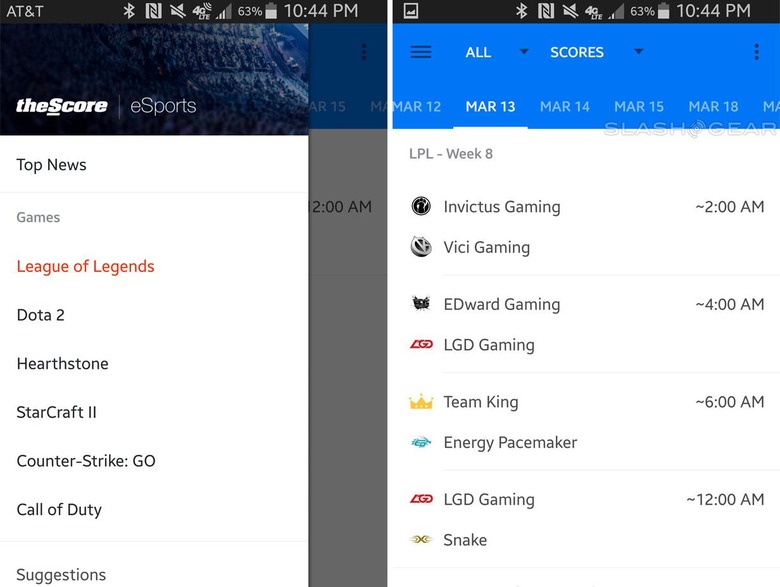 This week we spoke with Benjie Levy, President and COO of theScore, Inc (the parent company of theScore eSports) on the release of theScore eSports app.
"Until now," said Levy, "there has been no clear mobile companion for eSports fans. Desktop-based online message boards and fan sites were previously relied upon for latest news, scores and stats."
"theScore eSports is the first dedicated mobile app for eSports by a mainstream sports media company, seamlessly combining mobile-first breaking news, live scores, stats, push alerts and links to video highlights and streams from across the world of eSports and competitive video gaming."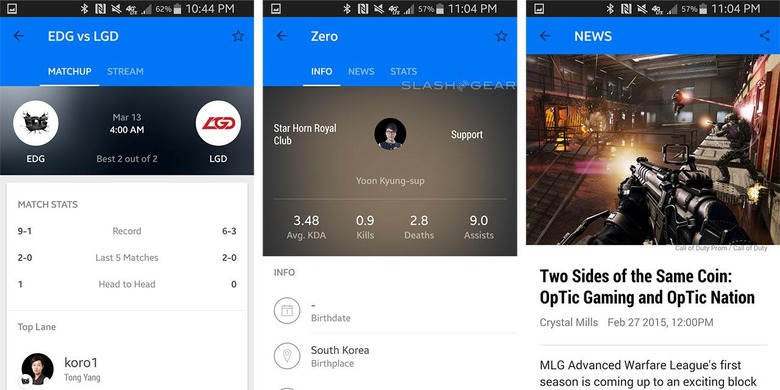 Matches / Games are updated in real-time – coverage is often brought to the app by theScore team members at the arena the events are taking place. Statistics include team standing, record, last 5 match scores, streaks, and positions of players. News and schedules for each team are included as well.
Streams of matches are listed when available live. At this time that means links to live streams via Twitch and via YouTube.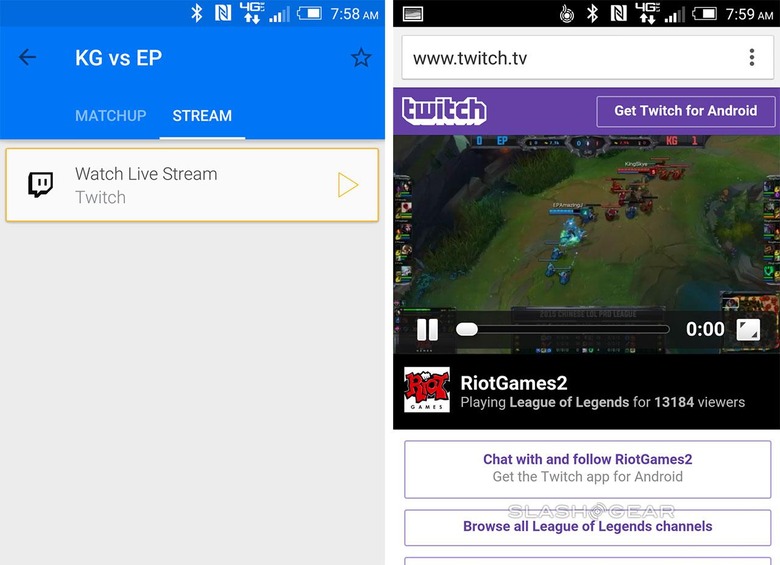 Games covered by theScore eSports include Dota 2, Counter-Strike: GO, Call of Duty, StarCraft II, Hearthstone – and more games are being added soon. League of Legends is the one game that has total coverage – games, teams, etc – while the rest of the games will have this type of coverage in the immediate future.
"It has always been the plan to build more live scoring and stats into our app," said Levy, "Fans of other games and regions should know that we are planning on adding additional coverage in the coming weeks and months, and we're encouraging them to let us know what they'd like to see in the app by contacting us via esportsapp (at) thescore (dot) com."
You can pick up theScore eSports on the iTunes app store as well as through Google Play right now. This app has ads, and the ads make the app free.
Over 1.5 Million live concurrent viewers for #IEM / #ESLOne Katowice right now across CS:GO, LoL, and SC2, according to ESL (incl. China).

— Rod Breslau (@Slasher) March 13, 2015
As you'll see above – for example – in the Tweet from Rod Breslau, head of Competitive Gaming and Esports at theScore from earlier today, gaming as a sport is huge. It's massive. It's global.
"The popularity of eSports continues to show explosive growth," said Levy, "with its fan base now comparable to that of some 'traditional mainstream' sports leagues.
"We don't see eSports replacing 'traditional' sports, but certainly being treated with equal respect and seriousness as its fan base and exposure continues to spread."
Have a peek at our eSport tag portal as well as our Gaming hub for more – watch as gaming evolves and sporting events evolve well through the future.