ThermaPAK HeatShift Pad Review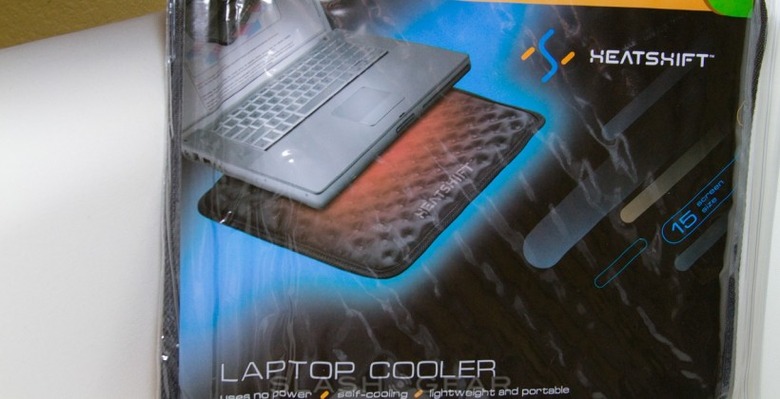 When your product promises to do one thing and do it well, you're potentially setting yourself up for a whole lot of criticism if the reality doesn't match up to the sales claims. Latest to enter the arena is the ThermaPAK Laptop Cooling HeatShift Pad; according to ThermaPAK slotting the pad under your notebook will result in better cooling than any fan-based rival can manage. Marketing hype or salvation for your toasty lap? Check the full SlashGear review to find out.
ThermaPAK offer three different sizes of HeatShift, suited to 13-inch, 15-inch and 17-inch notebooks, and in three different colors: black, pink and "Mac" white. Inside the quilted fabric are the company's patented PCM crystals, which start off solid but, as heat is passed from the notebook to the pad, gradually change into their liquid form. When the heat source is removed the crystals solidify again. The theory goes that it's faster than so-called active cooling by fans, better for your battery as it requires no power source, and is easier to transport since you can roll it up or stuff it into a laptop bag.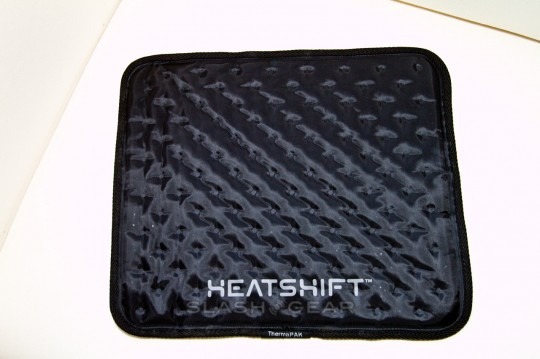 Does it work? In short – and to our surprise – yes, it really does. We booted up a MacBook Pro and started it playing HD-quality movies until the base of the notebook was uncomfortably hot to the touch. After placing it onto the HeatShift Pad – still playing movies – within two minutes time the MBP was as cool as if the system were idle.
A cooler-running system means better stability, components that last longer and – not least – a more comfortable experience when the notebook is on your lap. ThermaPAK also offer cases with room for the pad and your notebook, though you shouldn't have trouble fitting the pad alone into your regular case. Prices start at $27.99 for the 13-inch pad, $29.99 for the 15-inch and $34.99 for the 17-inch.
If this is a shorter review than normal then it's because the product itself so quickly convinces. The ThermaPAK Laptop Cooling HeatShift Pad is unobtrusive, cheaper than many "active" fan-based cooling stands and easier to transport, and most importantly of all it actually works. If you're a heavy-duty user crunching video while mobile, or simply fed up of your notebook burning through your legs, we'd definitely recommend slotting a ThermaPAK pad underneath.