Thermaltake unveils Level 10 M Gaming Mouse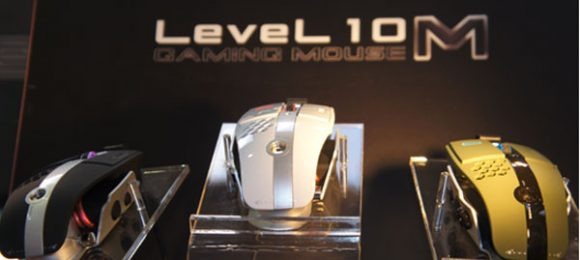 Thermaltake is back with another product design made in conjunction with BMW Group Designworks USA. The last time we saw a design tie up between these two companies was the Level 10 case that was so cool. The new product is a gaming mouse the goes along with that Level 10 gaming case called the Level 10 M Gaming Mouse.
The new mouse will come in multiple colors, including black, white, and military green. The mouse has a laser sensor engine with 8200 dpi sensitivity and a graphical user interface to allow sensitivity adjustment between 800/1600/3200/5000 settings up to the max 8200 dpi. The mouse has four different lighting effects regions with seven color options each to allow for customization.
The angle and height of the mouse can be adjusted, and it connects to your computer with a USB plug. The mouse is 147 mm long, 67.5 mm wide, and 38.8 mm tall. The mouse also has an open design that allows air to flow through to keep your hands cool. There are open sections on top of the mouse that allow the air to reach your palm. The base of the mouse is made from aluminum, and it has seven buttons with five of them programmable. Pricing and availability are unknown; the mouse went official at CeBIT 2012.