Thermaltake Level 10 case gets unboxing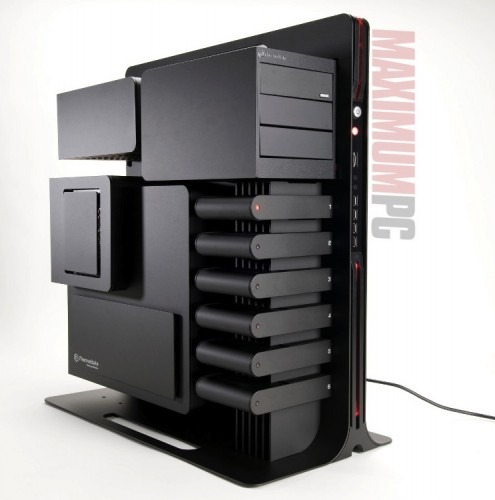 Thermaltake's Level 10 PC case is half monolith to computing excess and half work of art, and we've been hoping the company would greenlight a production run since we first spotted it.  Happily that's now happening, and if you'd like to see what $700 of chassis looks like then MaximumPC have the unboxing for you.
Thermaltake certainly package the Level 10 well, with the case not only getting foam padding but a branded slip-case to prevent scuffs.  There's also a design book explaining the company's partnership with BMW Designworks.
As for what will fit in it, well, a large amount considering the case is 12.5 x 24 x 26.2 inches.  The Thermaltake Level 10 will go on sale in the US come mid-October, priced at around $700.