Thermaltake Level 10 PC case with BMW Designworks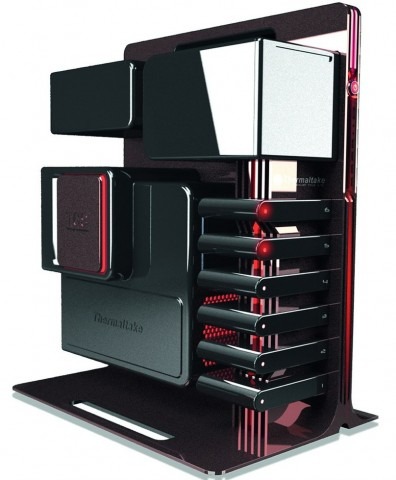 Thermaltake have been showing off their special edition Level 10 PC case, created in association with BMW Designworks, at CeBIT this week.  Unlike most cases, which try to fit everything inside one big dull box, Level 10 looks as though the shell has been vacuum-packed around each of the components.
It's a deceptively large case, too, as the images in the gallery of the Level 10 unveiling demonstrate.  Then again, with what looks to be six separate 3.5-inch drives, a couple of 5.25-inch optical drives above, and the whole motherboard and PSU split apart, it's never going to be a small tower.
No word from Thermaltake on whether the Level 10 will ever be released as a commercial product or is destined to remain a one-off concept.  If they do – and I kind of hope so – it's likely to be expensive.
[via CrunchGear]