There's a Red Dead Redemption 2 reveal coming, and it's big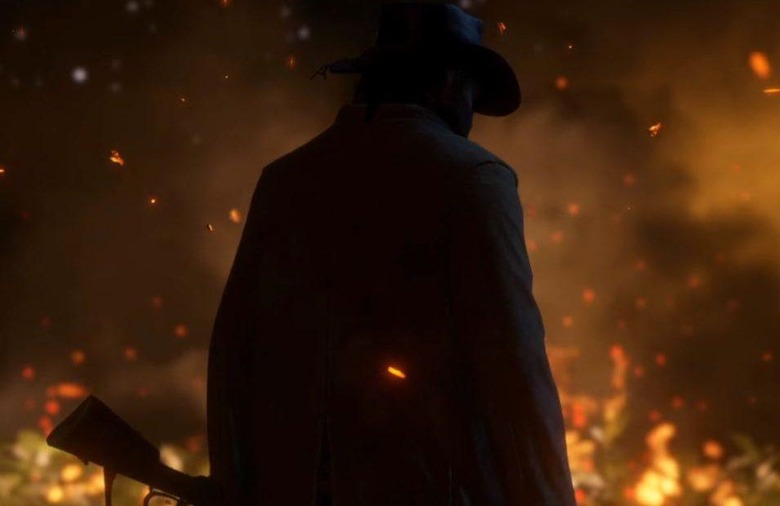 After revealing Red Dead Redemption 2 nearly a year ago, Rockstar has been mostly silent about the game. We received some new screenshots back in May, along with the news that the game had been delayed beyond its original fall 2017 release window, but other than that, new information on Red Dead Redemption 2 has been painfully slim. It looks like that's going to change next week, as Rockstar is now teasing a new reveal of some sort.
Earlier today, Rockstar tweeted a single image that features Red Dead Redemption's signature red background and font. The image simply lists a date and a time: Thursday, September 28 at 11 AM Eastern. It's on that date and at that time that something related to Red Dead Redemption 2 will appear on Rockstar's website.
So... what is it? That's the million dollar question. Chances seem good that this will be the reveal of Red Dead Redemption 2's first trailer – though Rockstar gave us a teaser trailer when it first announced the game, it offered almost nothing in the way of actual information. If it is a trailer Rockstar is planning to reveal, expect it to be much more substantial.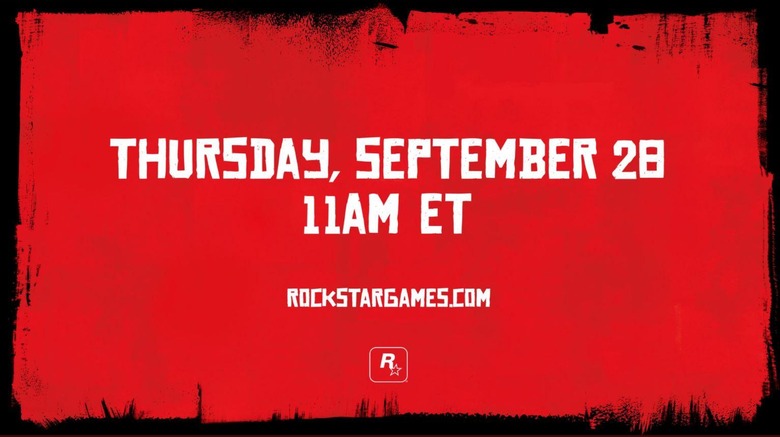 Of course, there's always the outside possibility that this could be a release date reveal too. Rockstar is now planning to launch Red Dead Redemption 2 in spring 2018, so we're probably six months out from release at the least. With that in mind, a release date reveal seems unlikely, but it could happen.
For now, all we can do is sit here and guess at what Rockstar is teasing. What do you think it is? Head down to the comments section to let us know, and be sure to stop back here on Thursday, September 28 for full coverage of Rockstar's Red Dead Redemption 2 reveal!