There's a Jaguar loose on the net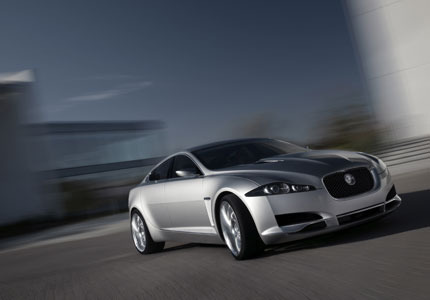 The people over at Car & Driver must be weeping right about now.  They had an exclusive article previewing the Jaguar C-XF Concept to be shown at the Detroit Auto Show, but Edmunds have stolen their scoop and posted all the juicy details online.  Is this another sign of print-media's gradually fading charm over the instantaneous gratuity of the internet?  I'm not going to even touch that one with a barge poll; instead let's drool a little over this stunning, Ian Callum-designed four-door coupé.
Powered by the XKR's 4.2-litre supercharged V8 engine, mated to a six-speed automatic gearbox, the concept is said to have "in excess of" 420bhp and 368lb ft of torque, which would cosy up to a 180mph top speed or thereabouts.  But it's the appearance of the damn thing that's so pleasing – aggressive, obviously a Jag but not old-fashioned and tweedy.  Let's just hope that they carry the design on into the production model, eh?