There might be a Tegra X1 NVIDIA SHIELD Tablet after all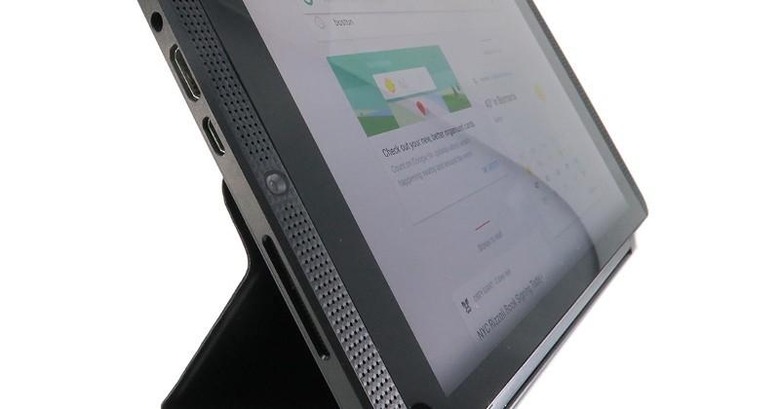 Just last week, NVIDIA put out a new SHIELD Tablet, this time with "K1" appended to its name. It might have disappointed many who have been expecting, or at least wishing for, a refreshed gaming tablet with more up-to-date specs. Sadly, the K1 was but a mild change over the first SHIELD Tablet, but carrying a more affordable price tag. But if leaked details, which has already been taken down, found on GFXBench are any indication, NVIDIA might indeed have a Tegra X1 powered model coming soon.
Let's start first with the SHIELD Tablet K1. It's practically the same as the first except for a few minor details, not all of them good. For example, the front-facing speaker grilles now sport a more rubbery material which affords a better grip. The price has also been knocked down to $199. But that package now excludes the DirectStylus that the tablet inherited from the Tegra Note 7. And even if you buy the $19.99 accessory separately, there is no longer a silo for it. The internal storage has also been halved down to 16 GB, though there is always room for a microSD card.
Aside from those, it's the exact same SHIELD Tablet inside, meaning a Tegra K1 processor, hence the name. It's not that bad, really, but in the face of the newer Tegra X1, there is, of course, reason to be a bit hopeful. NVIDIA's latest mobile chip has been benchmarked to be one of the most powerful around, especially when it comes to gaming, which is exactly what the SHIELD Tablet is for.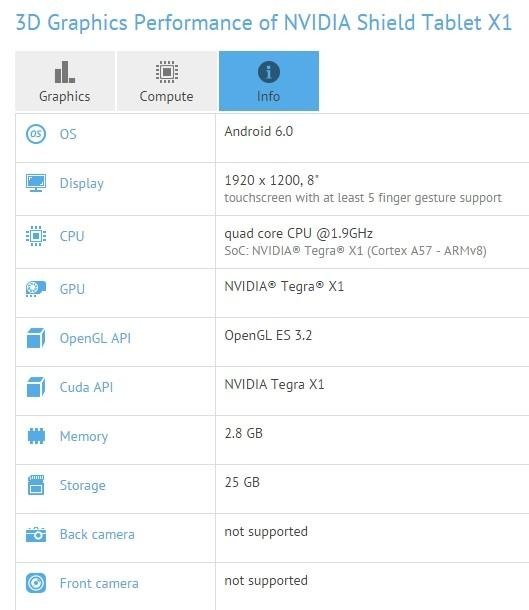 The NVIDIA SHIELD Tablet X1 sighted on GFXBench does bear that quad-core processor and is even paired with 3 GB of RAM, up from the 2 GB of the current model. Storage seems to be once again capped at 32 GB. Given how the SHIELD Tablet K1 seems partially a downgrade in these specs, there is a chance that the X1 version will be billed as a more premium, but also more expensive, version. Whether that will come with a stylus and silo is, however, anyone's guess at this point.
VIA: GSMArena