Theranos "massive fraud" SEC charge sees CEO Holmes settle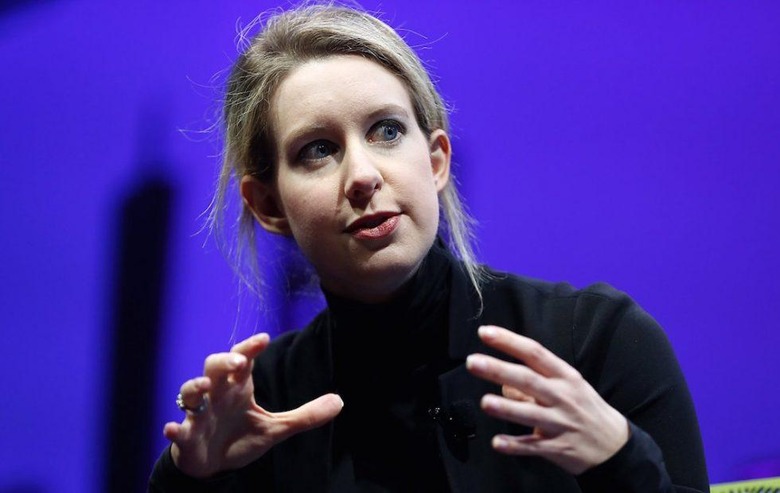 Theranos, its CEO Elizabeth Holmes, and former president Ramesh Balwani have been charged with fraud by the SEC, after a two-year investigation into the blood-testing startup's false promises. The company was the poster child of Silicon Valley healthcare disruption, claiming to be able to diagnose a wide variety of diseases and conditions from a tiny sample of blood. However, that turned out to be more promise than possibility.
In a statement, the Securities and Exchange Commission said that the trio had pulled in more than $700m from investors. Describing the process as an "elaborate, years-long fraud in which they exaggerated or made false statements about the company's technology, business, and financial performance," the charges also accused Theranos and its two key executives of misleading statements about how the US military was using the technology.
For example, Theranos, Holmes, and Balwani told potential investors that the US Department of Defense had been using the company's prices in war zone situations, including on medevac helicopters. That apparent validation of the technology, Theranos suggested, would help the company bring in more than $100m in revenue in 2014. In reality, operations in 2014 raised just over $100,000.
Interest in Theranos' system was unsurprisingly high. Traditional blood tests require a relatively large sample of blood be taken from patients. In contrast, Theranos claimed, it could use a mere drop of blood, with its proprietary analyzer then using that to diagnose multiple issues. Lending to the appeal, the hardware was portable rather than demanding a huge, fixed lab.
Unfortunately for Theranos, the testing technology simply didn't live up to those promises. While the analyzer was capable of a few tests, the SEC points out, the majority were being run on traditional machines. That, though, was something the firm wasn't keen to point out to its backers.
Instead a series of high-profile exposés revealed the details, and triggered the SEC investigation. "Investors are entitled to nothing less than complete truth and candor from companies and their executives," Steven Peikin, Co-Director of the SEC's Enforcement Division, said of the announcement today. "The charges against Theranos, Holmes, and Balwani make clear that there is no exemption from the anti-fraud provisions of the federal securities laws simply because a company is non-public, development-stage, or the subject of exuberant media attention."
Theranos and Holmes have settled with the SEC as a result. The former CEO will pay a $500,000 penalty and be barred from serving as an officer or director of a public company for ten years. She'll also return the remaining 18.9m shares in Theranos that she still holds, and relinquish any voting control. If Theranos is successfully sold, defrauded investors and preferred shareholders will get the first $750m of the sale, before Holmes sees any cash from it.
Balwani, meanwhile, is yet to settle. The SEC says it will litigate its claims in the federal district court in the Northern District of California.