The XCM Magic Night Glow face plates for the PSP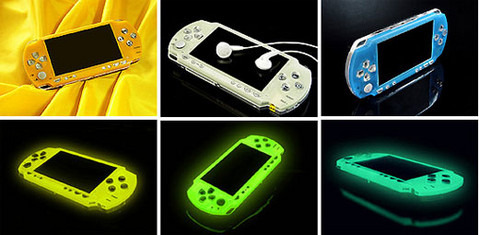 I have recently snagged myself a PSP and am now faced with the decision as to whether or not to get a cover for it. I was happy to come across these cool glow-in-the-dark ones to add another option to my long list.
Unfortunately, I'm not all that fond of how they look with the lights on. It really just seems okay, so unfortunately for me I'm still stuck searching. Then again, I am horribly picky.
The XCM Magic Night Glow replacement covers is being sold for $25. It comes in pearl, yellow, blue, green, pink and red.
[via gearfuse]