The Witcher 3 forgoes multiplayer and quick-time events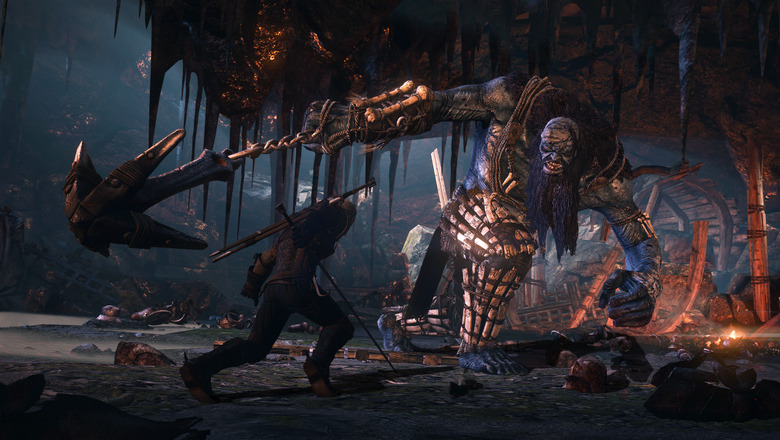 The Witcher 3: Wild Hunt, which will be released sometime in 2014 for next-gen consoles and the PC, will forgo both multiplayer capabilities as well as quick-time events. Konrad Tomaszkiewicz and CD Projekt RED (the developer of The Witcher 3) spoke with Forbes about The Witcher 3 and they stated that the game had no place for multiplayer. He also stated that quick-time events were being left out because all they resulted in was frustration for players.
There were some talks previously that multiplayer was being considered for the game, however, Tomaszkiewicz stated that instead, the final saga of Geralt will be focus on an "epic, story driven, single player, open world RPG experience." He assures players will get at least 50 hours of gaming from the main storyline as well as 50 hours of gaming from doing side quests or exploring the new open world.
Tomaszkiewicz said the team decided to remove quick-time events altogether from the game due to all of the negative feedback they received from gamers. He also said that while quick-time events fit in with some games, like Uncharted, it didn't fit too well with The Witcher. He says that the only way to implement quick-time events into games is to make it simple to the point "where you don't even realize that you've just finished a QTE sequence."
Also, to the gratefulness of gamers everywhere, The Witcher 3, as well as CD Projekt RED's future games, will always be DRM-free. We all know the nightmare DRM can cause, and so does CD Projekt. Tomaskiewicz says that DRM "is the worst thing in the gaming industry." Like many gamers have said, DRM limits their rights to play the games they paid for. Tomaskiewicz says, "What if you lose your connection beacuse of your internet provider? You can't play anymore." He says that DRM punishes users more than it stops online piracy.
CD Projekt RED will release The Witcher 3 in 2014 for the PC, PlayStation 4, and Xbox 720 all at the same time, something they hadn't done before with previous Witcher releases. It will be the final chapter in Geralt's story, however, there may still be a chance that The Witcher universe will return and with new characters. Unfortunately, Tomaszkiewicz says that there are no promises of them adding character customization to the game.
[via Forbes]